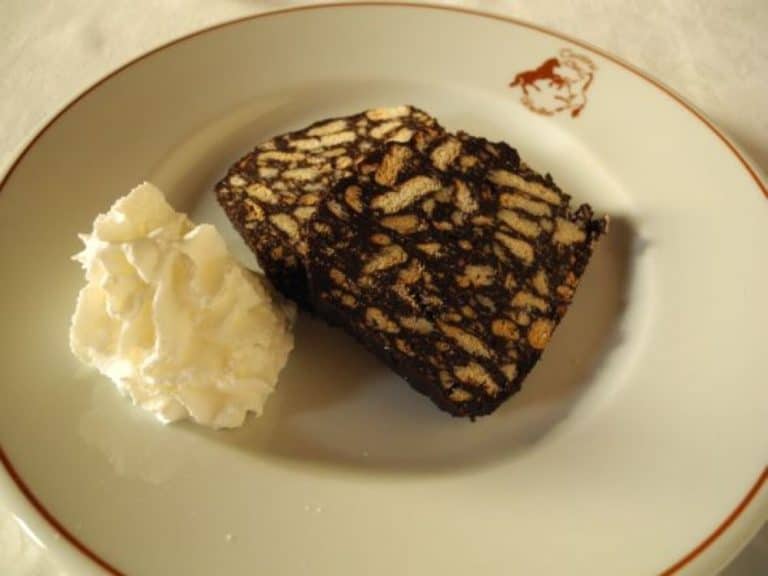 [March, 2011] When we went to Mantova in Italy, we looked for a restaurant called Trattoria Due Cavallini which was in a restaurant guidebook.
This was one of those old Italian restaurants with a long history.
A small round middle aged waitress was moving around the tables briskly and efficiently.
I had mixed salami and ham as a starter as usual and then boiled tongue with Mostarda.
This Mostarda is a food which looks like some fruit preserved in sugar, but in fact tastes spicy and apparently often eaten in north Italy.
As for the dessert, I had this 'Sweet Salami' in the photo.
By the way, the speciality in Mantova is Sbriciolona, a kind of biscuit, which is very nice, too.