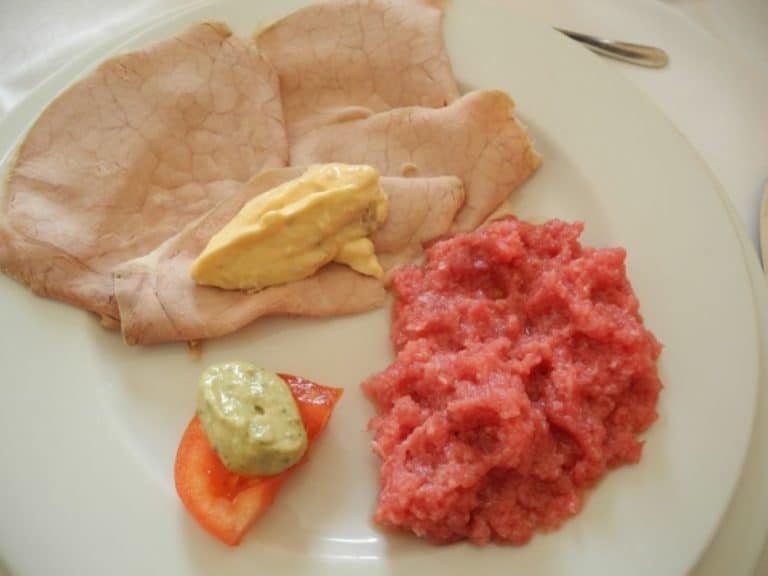 [March, 2012] Eating wonderful foods at a beautiful place is bliss.
Here in Langhe in Piedmont, Italy we experienced again.
It was at a small restaurant in Castello di Grinzane.
5 starters, 2 mains and 5 desserts was a set and I could taste a bit of each one.
The photo is a plate of a part of the starters and the one of the right hand side is raw meat Carne Cruda, which is common in this region apparently.