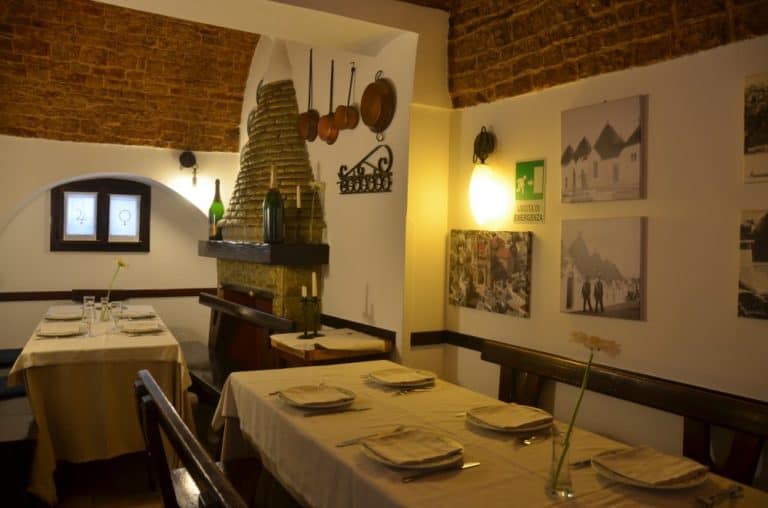 [Mar.2013] When I told my Italian friends that I was going to Puglia, south Italy, they all said ' si mangia bene'.
It means something like 'they eat very well there'.
The first meal we had in this holiday was at 'Il Trullo D'Oro' in Alberobello, which is a pretty restaurant in a renovated Trullo house.
I was surprised to see the variety of the mixed starter (antipastomisto)., skewered cheese, artichoke, a sort of meatball, tripe…about 12 different dishes.
They made me full already, but I ate my main dish, too, which was a grilled goat meat.
It was a bit stronger taste than lamb.