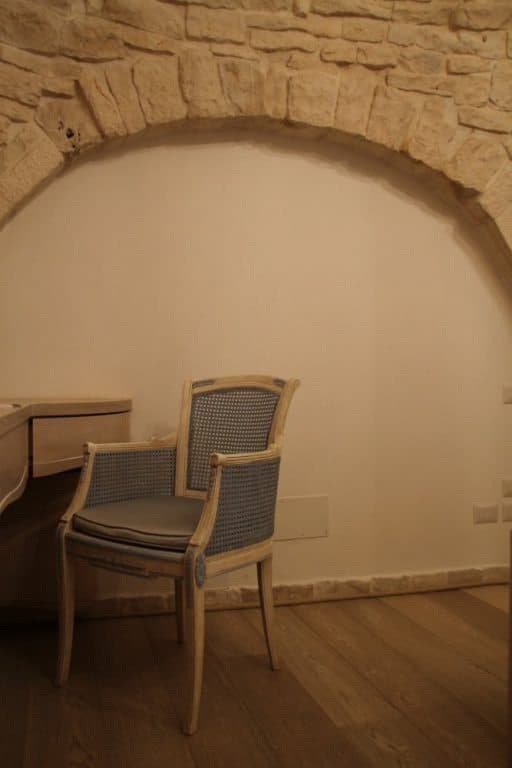 [Mar.2013] In Alberobello in southern Italy, we stayed in a hotel called Le Alcove, which was a real Trulli hotel.
It was wonderful.
The structure was very interesting, location was very good and the service was excellent.
Of course it came at a price, though.
There were 9 rooms and each one's design was different.
And each had a genteel name.
Ours was Il cantastorie (minstrel).
The bath with cabriole legs was nice.
My family stayed in Il Sognatore (dreamer), which had a second bedroom upstairs.
They served fruits and cakes and those were enough for us as a supper because we ate too much at lunch time.
The mini bar in the room was free, as well.