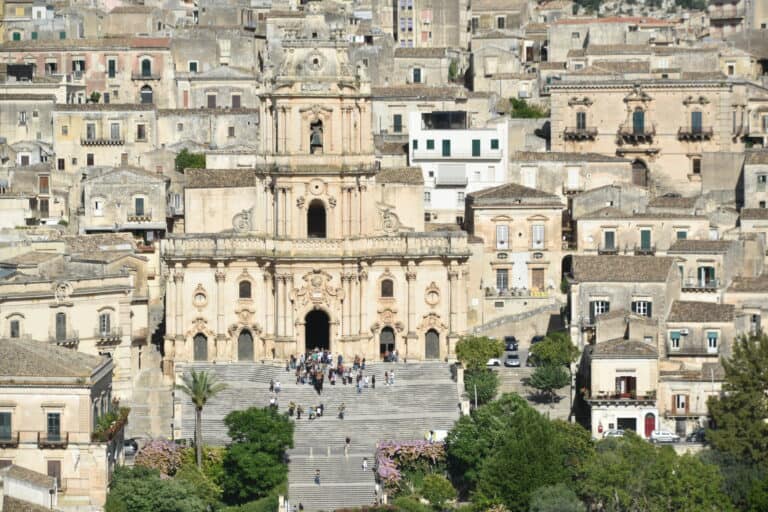 [Sept., 2022] Modica, an inland town in the southwestern part of Sicily in Italy, has a spectacular view of houses lined up on the slopes of the hills.
It's amazing just looking up from the bottom, but I'd like to go up the hill and look down.
However, it is written in the guidebook that it is quite difficult to climb.
Even more so in this hot weather.
So we decided to take the Trenino, a tourist bus shaped like a train.
In fact, when we visited Modica last time, we took the Trenino, but this time we chose the route that goes up the hill on the opposite side.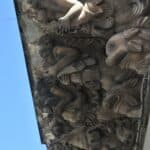 Modica has a main street called Corso Umberto I at the bottom and hills on both sides of the street, and both hills are densely packed with houses.
After a hearty lunch, on our way to the Trenino stand, we spotted a house with very elaborate carvings under the balcony.
This must have been a feature of the Baroque architecture around here.
Along with Noto and Ragusa, Modica is famous for its Baroque architecture.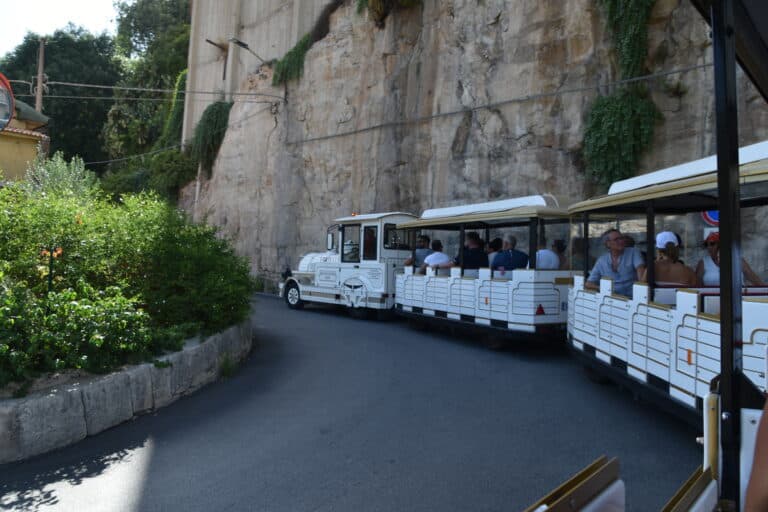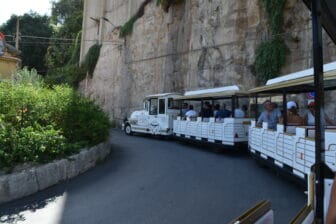 Well, let's get on the Trenino.
The first route we had chosen to ride was already sold out at this time, so we had to go for the second choice.
The fare is reasonable at €5 per person.
A very cute girl about 5 years old sat in front of our seats with her grandparents.
From time to time since we came to Sicily, I came across pretty faces that takes me by surprise.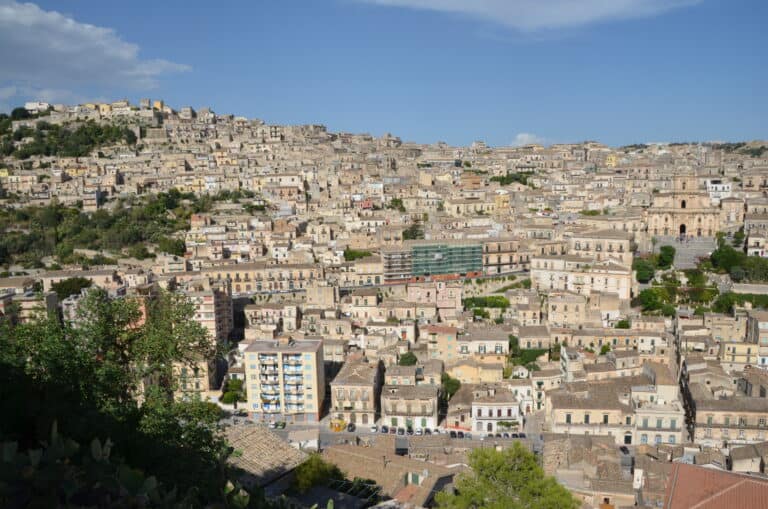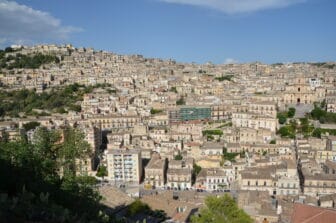 In the complicated long history of Sicily, being occupied by various powers such as Greece and Arabs, it seems that various races were mixed to create beautiful faces.
At Trenino, I listened to explanations in English, but nothing stuck in my mind.
However, there was 10 minutes of free time at the view point, and I was able to enjoy the scenery.
That's what it's for.
When you call it a superb view, I think that nature is often the target, but there is no doubt that this artificial scenery is also absolutely a superb view.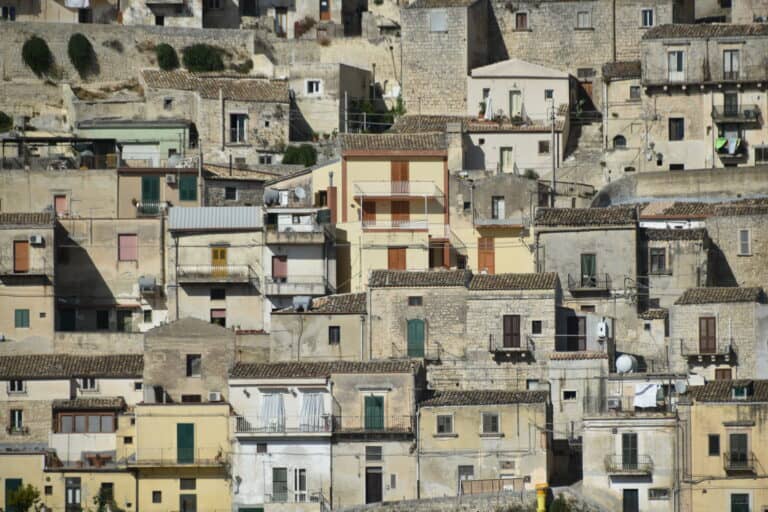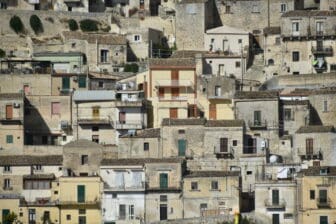 If I was born and raised in a place like this, I would be a person with a completely different sense of beauty.
As I was taking pictures from various angles, a red Cinquecento passed by.
It seems that you can go sightseeing in this car, and it seems that the driver have come to a point where tourists gather for his advertisement.
Certainly, it might be fun to ride on this and go sightseeing.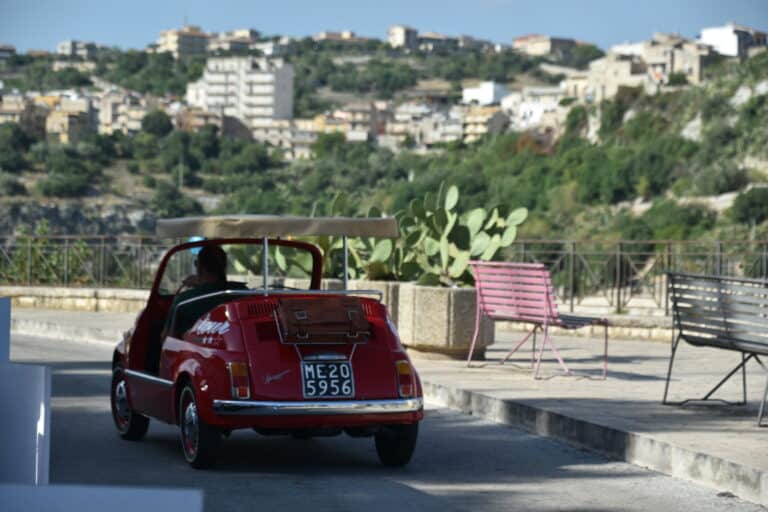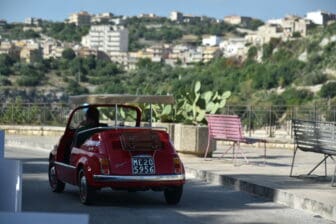 After satisfied seeing the view, the Trenino came down Corso Umberto I, and my throat was very dry by the time when we finished the tour.
Maybe it's because the air was dry.
So I tried granita for the first time at a nearby cafe.
It was like half melted shaved ice.
Just perfect to quench your throat.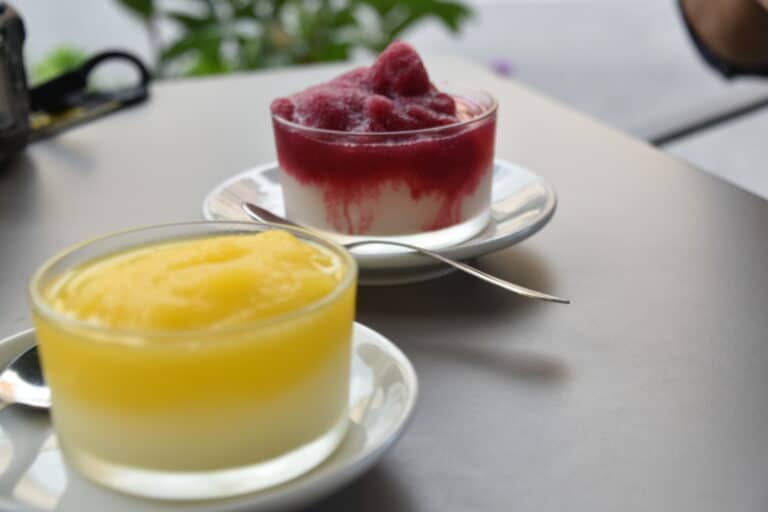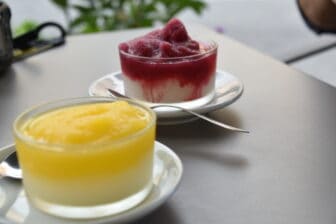 By the way, the waiter here was happy because my husband spoke Italian.
In other words, there were many foreign tourists.
The town was not exactly crowded with tourists, but come to think of it, the first Trenino we chose was sold out.
Also, from Torenino we saw a Polish + Belgian couple walking together, who were on a walking tour of Syracuse a few days before.