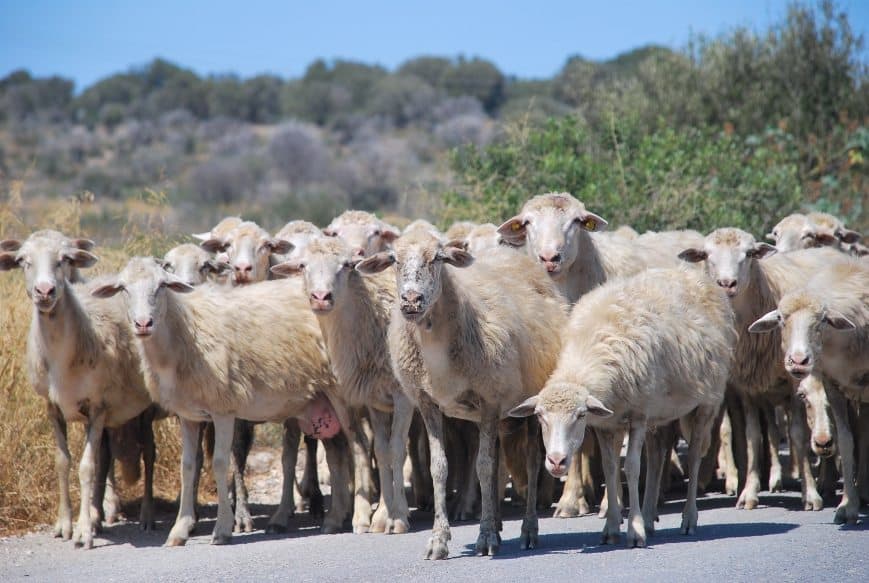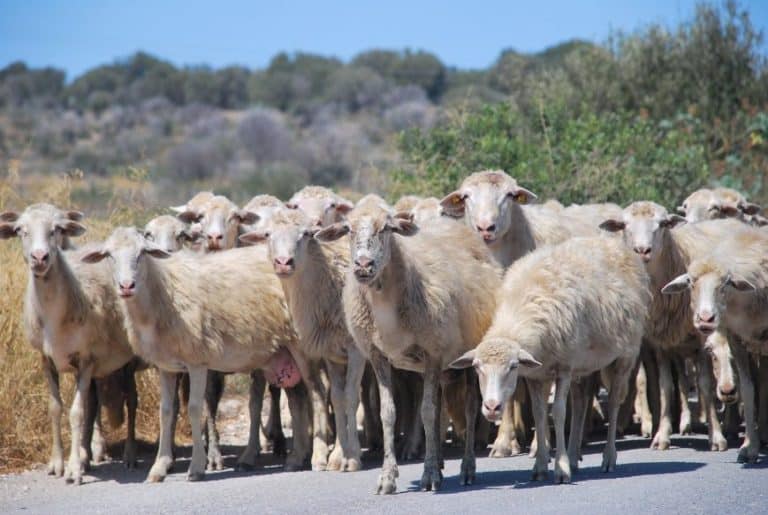 [August, 2010] After coming down from the mountains, I met a flock of sheep without any shepherds.
Well I found him after a while.
He controlled the flock with his car.
When the flock noticed me, they stopped.
And then the leader started walking and the others followed.
They are sheep after all.