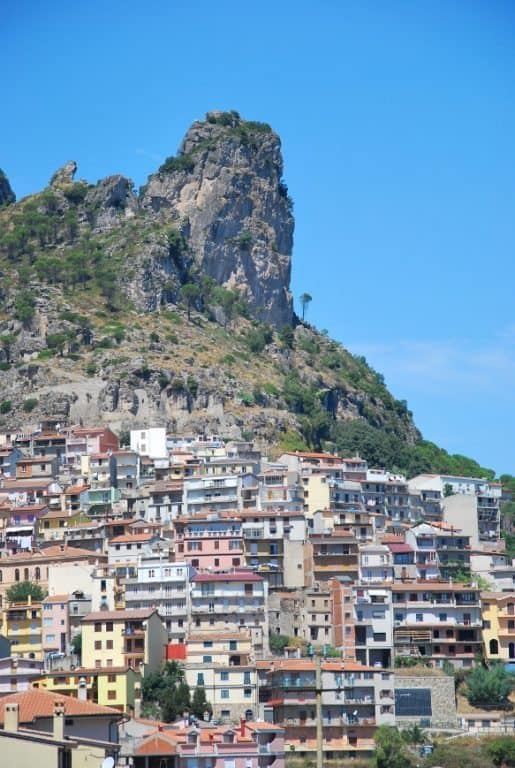 [August, 2010] Away from the tourists on the beach, I went into the inland of Sardinia, which is full of high mountains.
Today's destination is Ulassai, a village with houses on top of each other on the side of a rocky mountain.
When you look at the narrow steep roads there, you realise the village is old, but all the houses are newly renovated, so unfortunately it lacks quaint atmosphere.
This town reminded me of Shimla in India, a bit cleaner virsion of it.