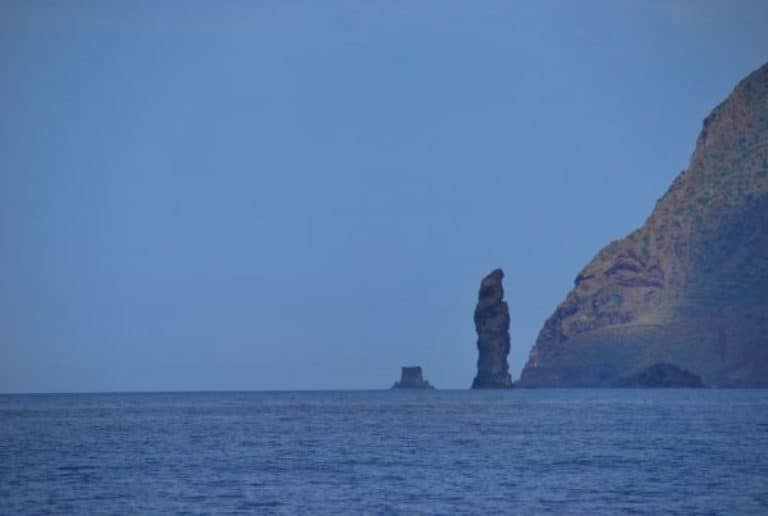 [june 2012] The boat tour took us to Filicudi, one of the Eolian Islands off Sicily, too.
Full of nature here, too.
One of the places to look at is a cave called Bue Marino.
Our boat went into it very skilfully.
Among the passengers someone said ' It is good that our captain was not Schettino' (you remember the coward captain of the luxurious liner who ran away letting the ship sink).
The other thing to see here is the rock rising from the sea.
This rock is about 70 metre high.
There is a statue of Mary on top, set by a rick climber.