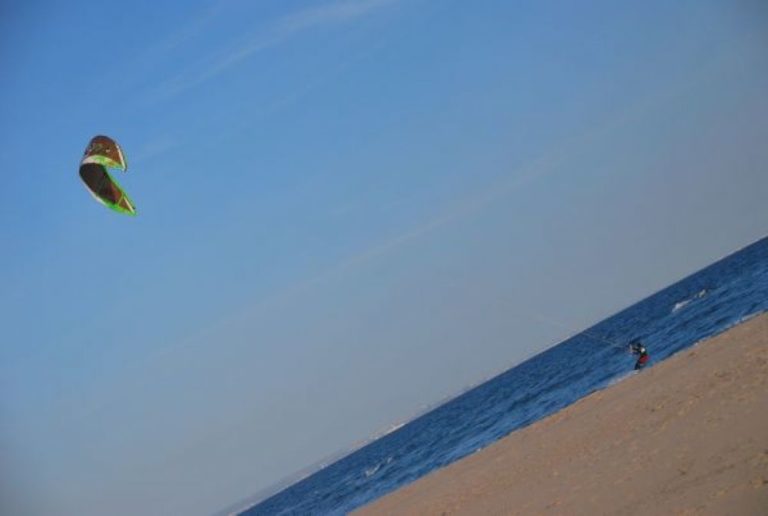 [December, 2011] While I was travelling southern Italy, I ate quite a lot of meat dishes.
So for a change, I went to the nearest seaside to eat seafood.
This is the beach of the place called Marina di Ginosa.
It must be very busy during summer, but now in December, I saw only one person enjoying kite surfing there.
In the restaurant 'Grandma's' , the regulars and the stuffs were discussing seriously about what's happening in the South American soap opera.