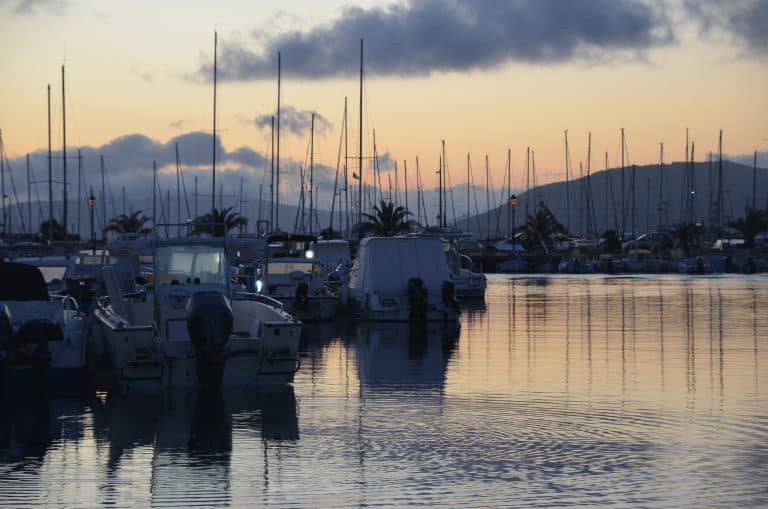 [ Aug.2020 ] Our 'life' in Alghero in north western part of Sardinia in Italy has started.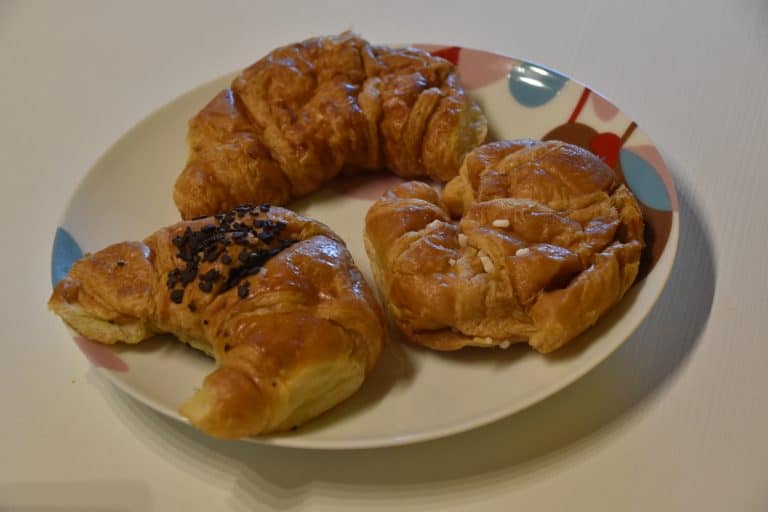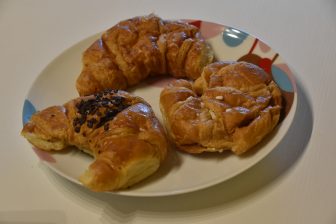 The day before was our first day and our holiday spirit was high, but now we had to work, too.
For breakfast, my husband went out to the nearby bakery to buy some croissants.
He bought Pane Carasau, too, which is very thin bread like thin crackers and it is essential for meals in Sardinia.
It does not have much taste, but once you start, you cannot stop eating it.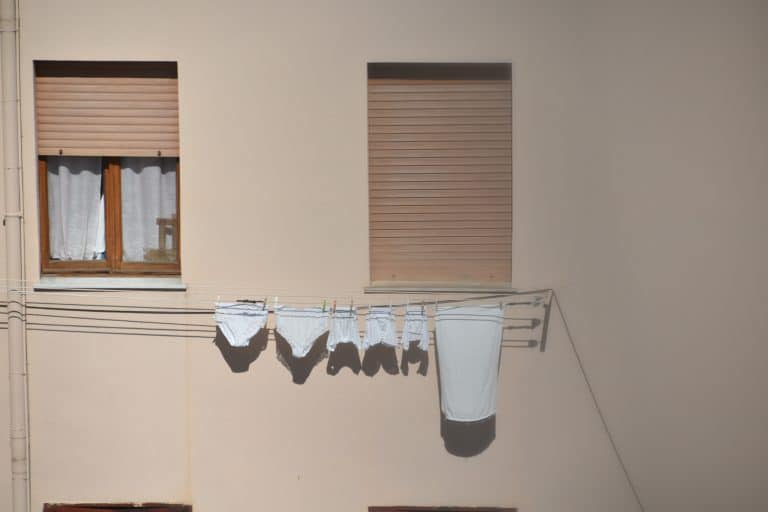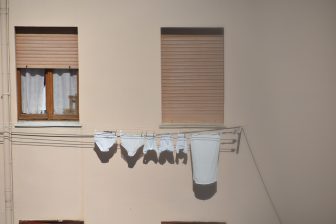 After breakfast, he went out again to buy some necessary things, such as an extension code for working and a weight scale which would help us to prevent us becoming too fat eating very good Italian foods everyday.
The prices of various things were very reasonable.
As the owner of the wine bar the night before said, this town seemed comfortable to live in.
My husband stayed at the dining table and started working and I used the table in the utility room.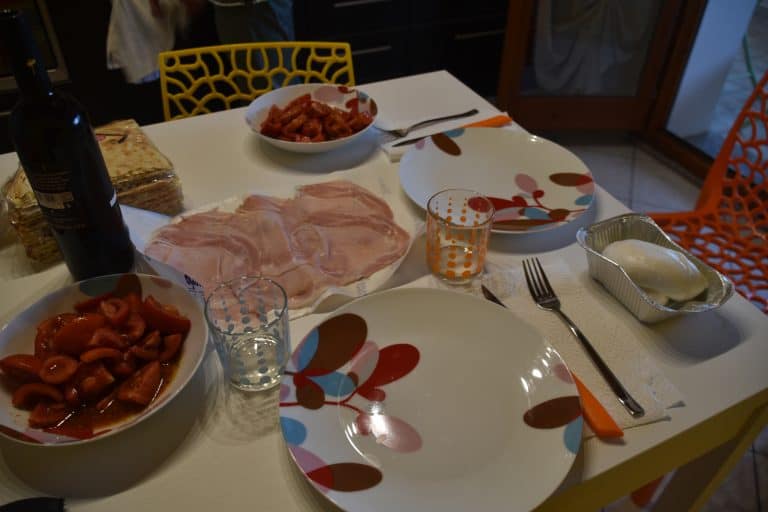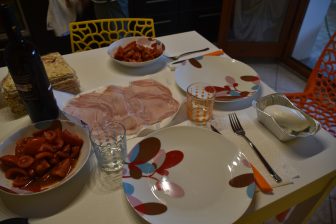 Our remote work has started.
For lunch, we had a mozzarella and some ham which was called Porchetta bought at the supermarket with the Pane Carasau.
Even these common things from the supermarket were tasty in Italy.
Feeling satisfied, we went back to our work and after 7pm, we went out to see the sea.
We did our passeggiata (stroll) along the seaside promenade in the old town.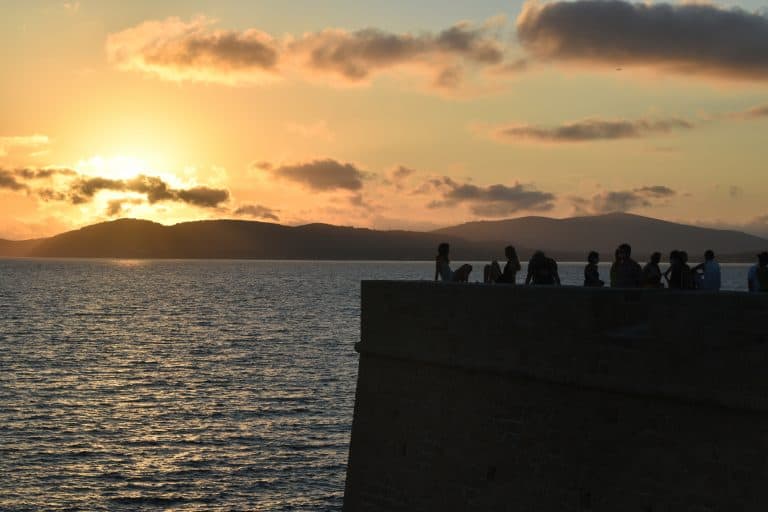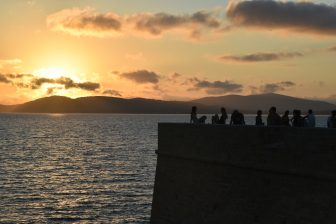 Two years ago when we were here last time, we saw a couple selling their handmade things and we bought some and chatted.
I looked around to see if they were still there, but no, they seemed have moved on.
At that time of two years ago, they seemed to be wondering what they should do for the future, so they must have had a conclusion.
The sun was setting beautifully and the view of the harbour was so beautiful after the sunset that we took many photos there.
There were great many yachts moored here.
At the end of the harbour, there was a funfair and we walked up there and came back.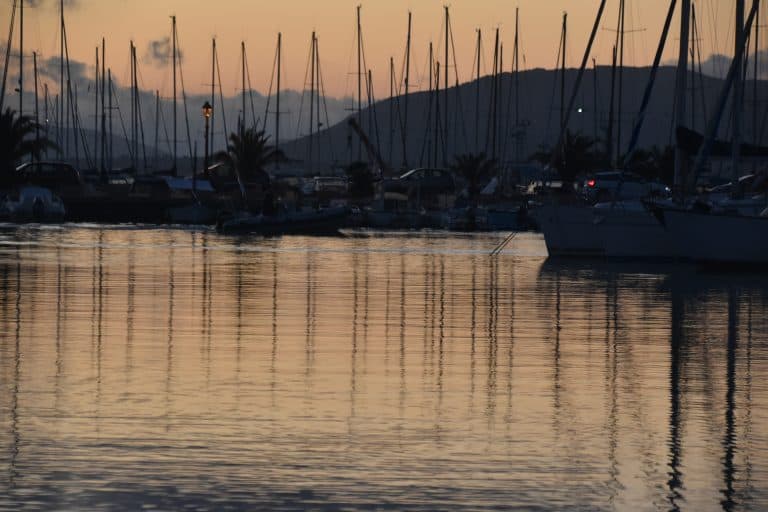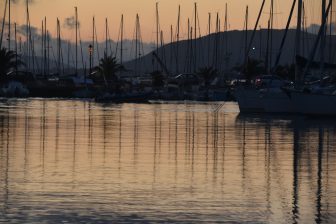 We went back on to the city wall and walked southwards.
There were many restaurants facing the sea along this walk.
We popped in one of them called The King Restaurant.
All of the tables were on the terrace.
I ordered Fillet of Today's Fish, which was sea bass and it came in a shape a ball in the vegetable cream sauce.
This sauce tasted very good and I liked it, but it was a bit too pretentious and too little.
My husband had Rana Pescatrice, which was monkfish.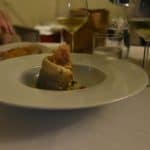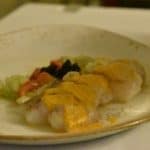 As for the dessert, I chose an apple cake.
It was nice with cinnamon, but I thought we could make it at home.
My husband had a Semifreddo of passionfruit.
With a half bottle of white wine, the bill was €70, which was not expensive at all as a posh looking restaurant.
Perhaps, this kind of restaurants will be closed in autumn until next holiday season.