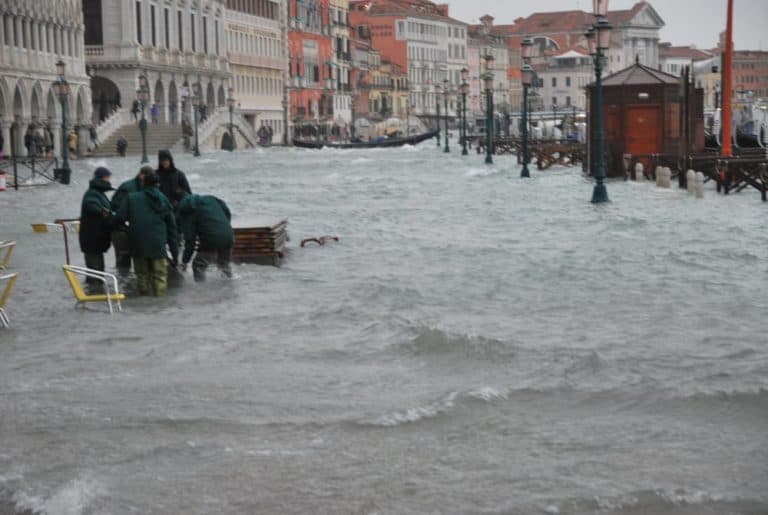 [ Nov.
2012] I had a walk in flooded Venice in the morning.
I took a Water Bus to San Marco and got off to find that it was impossible to walk on because the lower ground was not only flooded but also the waves were strong, too.
It was a windy day.
The workers were soaked and taking things out of the water which could float away.
The tourists were also soaked and carrying their luggage up above their head and trying to get to the Water Bus station.
I took the bus again for one stop and got out.
This time I got soaked, too, because the water came in from the top of the wellingtons.
So I had to give up to see the San Marco square itself and went back to the hotel.
When I got there, a part of the hotel was flooded above the floor.
I learned afterwards that it was the 6th highest water level in last 150 years that day.
And in the 20th century this level of flood happened only about 10 times, but in this century it happened already 5 times.
It is something to do with the global warming apparently.