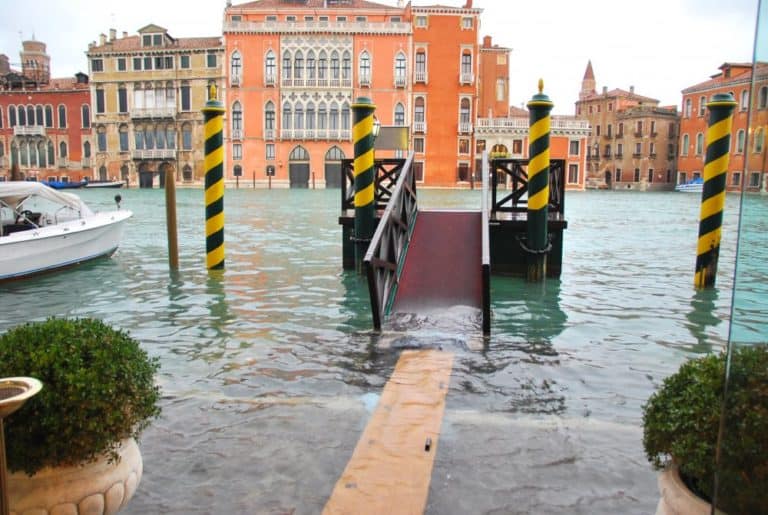 [ Nov 2012] On the day Venice was flooded, I went down to the hotel lobby early in the morning.
Just about the same time, two Japanese women came down, too.
We looked at the entrance of the hotel becoming wet together (as you see from the photo).
Then I told them that we could borrow wellingtons from the hotel.
I was surprised to hear the older lady saying 'Oh, I see…but the shops are not open, are they?'.
It was before 8am and all over Venice was flooded! I recognise myself as a lover of shopping, but hats off to her! Later when I was on the Water Bus, I saw them walking in the water slowly wearing wellingtons.