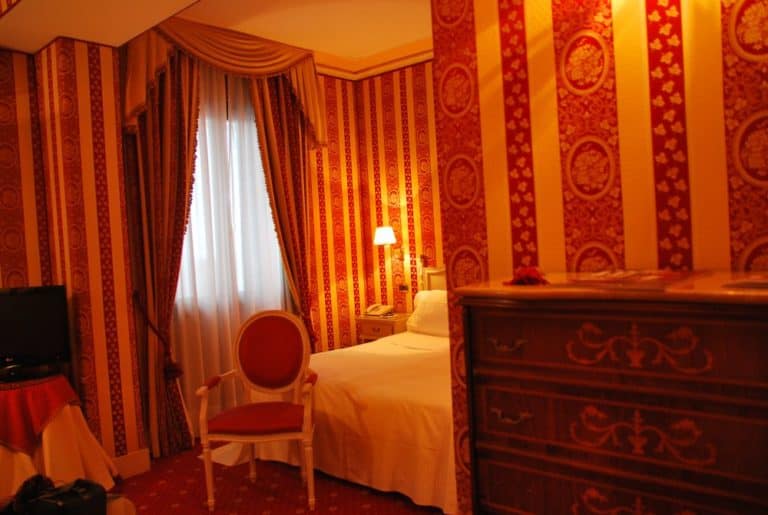 [Nov.2012] This was my 4th visit to Venice, but the first time for me to stay in the hotel facing the Grand Canal.
I always wanted to stay in this sort of place.
The name is Palazzo Sant'Angelo and very close to the Water Bus stop called Sant'Angelo.
I wished I could have arrived at the hotel by gondola…
Just below my room, there was a alley waterway and when I stretched my neck a bit, I saw the Gran Canal itself.
The wall paper was a bit too loud, but the room and the bathroom were spacious and the service was good, too.