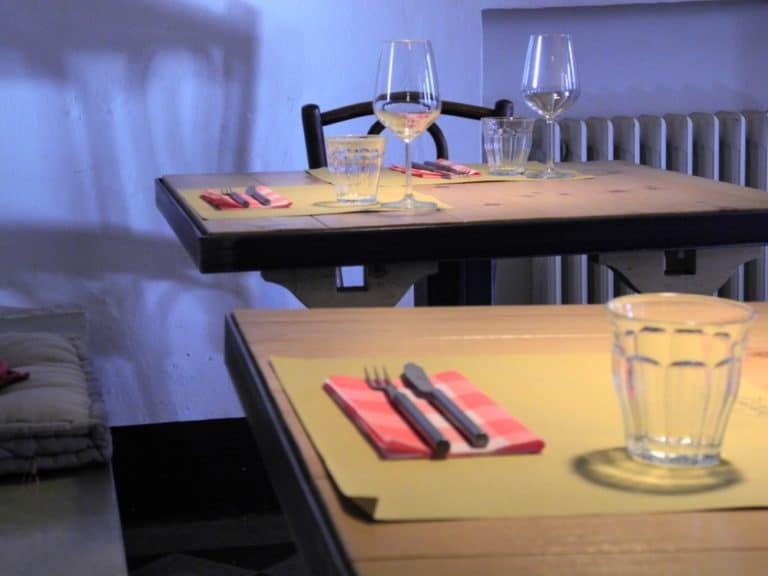 [ Jan.2015 ] When we arrived at Chiaravalle Abbey in Milan, it was just about the lunch time.
So we went into one restaurant near the Abbey.
The name was Locanda Chiaravalle.
We did not know anything about this restaurant, but in the end we got very satisfied.
First, when we entered there, we admired its sophisticated interior.
We could see from the menu that they were cooking with some policy.
I chose a steak of a beef from the nearby farm, which was very nicely grilled and tasty.
We liked the wine and dessert, too.
I was surprised to see the person who seemed the owner being quite young.
The waitress was very young, too and did not look like a staff in a up-market restaurant, but she spoke very softly and created the elegant atmosphere.
It was really a lucky experience that we came across this restaurant.