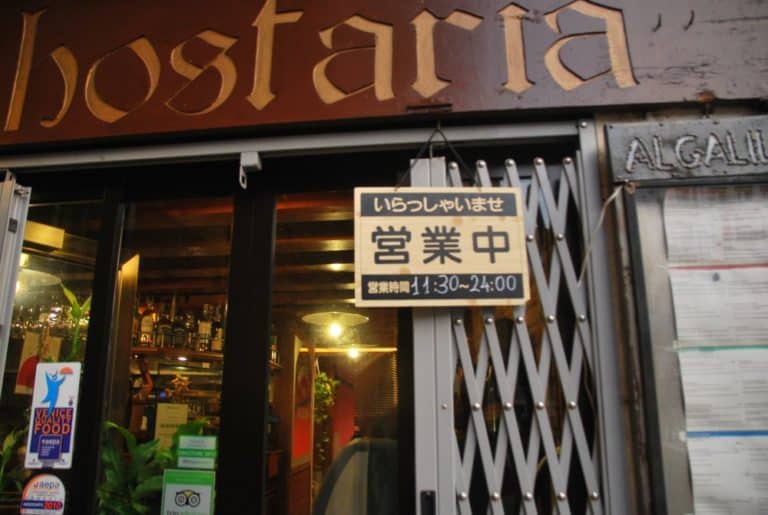 [ Nov.2012] We had our last diner in Venice in this restaurant with a Japanese sign, saying 'Open'.
This was recommended by my Gondolier, Mario.
Some Japanese tourists may hesitate to enter because of this sign, but it was very good.
The base is Venecian cooking but some ethnic essence is added, including Japanese.
The presentation is very nice and trendy, too.
It may be good when you get tired of pure Italian cooking.
The name is Hosteria Galileo and situated at the corner of Campo Sant'Angelo.