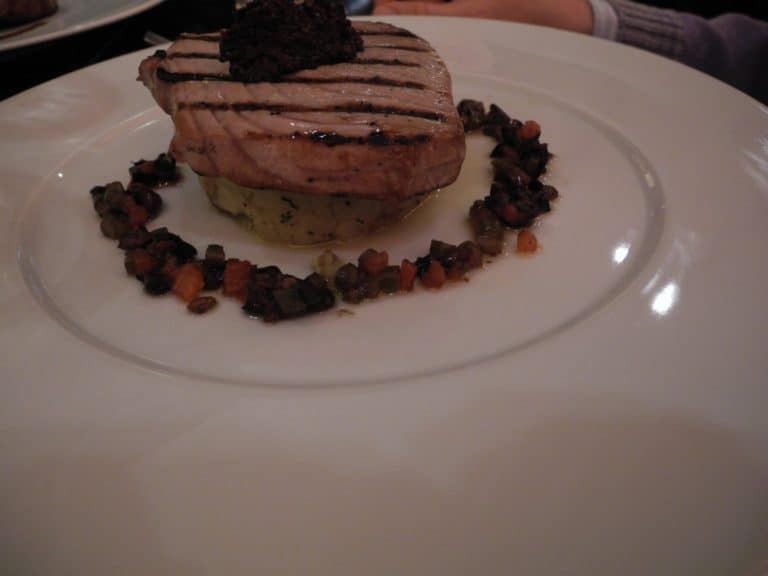 [ Nov.2012] I wonder how many people are using GroupOn or LivingSocial and so on.
One couple of our friends are using LivingSocial a lot and when we go out with them, we buy the coupon as well.
This time, we went to a restaurant called The Marmor Grill in the Thistle Hotel behind Oxford Street.
The 2 course dinner for two with a glass of champagne was only 29 pounds (less than 4000 yen).
Probably it is about a half of the proper price.
The meal itself was quite good and I felt satisfied.
I may go back to this restaurant again, though I never went back to the other restaurant I went using LivingSocial coupon…