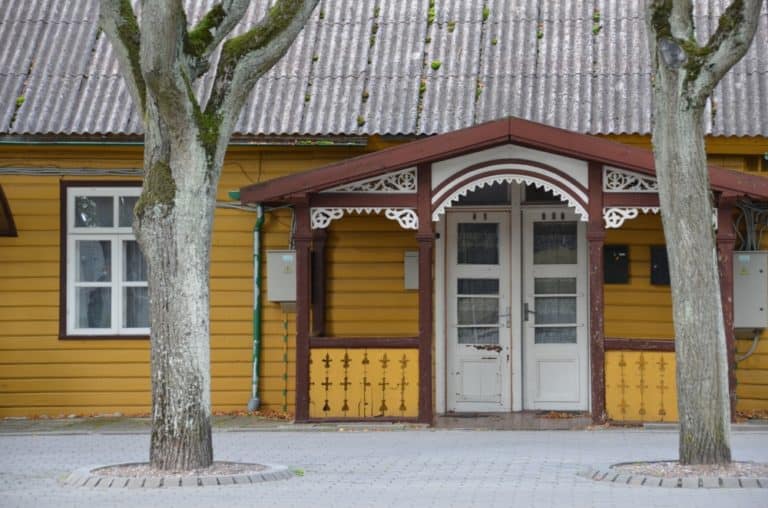 [ Sept.2014 ] On the third day of our Lithuanian holiday, we went to Palanga from Klaipeda.
The receptionist at our hotel pronounced it with the accent on the first syllable.
This is another famous resort on the Baltic seaside.
There is a 10 km beach here.
The Klaipeda bus station was quite impressive, but the bus to Palanga was a surprisingly shabby mini-bus.
The fare was 5.2 Litas on the day, but on the next day it was 5.0 Litas.
Our main purpose was the amber museum, but on the way, we came across a park with interesting sculptures. According to the guide book, this park was made in 1982 and refurbished in 2007 and there are 28 works  not only by Lithuanian top sulptors but by some artists from Armenia, Estonia, Ukraine and so on.
It was a very pleasant park.