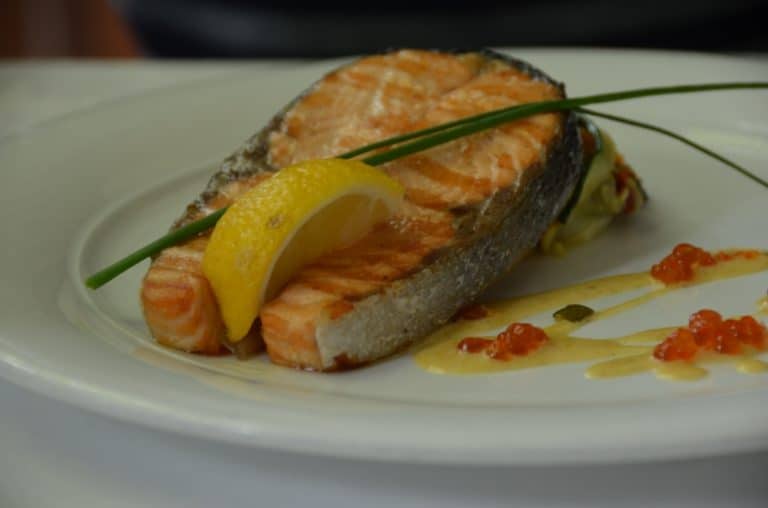 [ Sept.2014 ] The sea food restaurant called Zuvine in Basanaviciaus street in Palanga, Lithuania has a reputation that the foods are good but expensive.
Both my guide book and the leaflet we got locally said "overpriced".
So we hesitated a bit, but when we were in front of it, we were tired of walking and hungry, so we went in.
The result was a success.
It was not cheap, but I think it was the best foods we had in this Lithuanian holiday.
My starter was raw herring with carrot, which was very good.
I had pike for the main with the very nice beetroot sauce.
The dessert was good, too.
Because it was our lunch, we took only a glass each of wine, and that might be the reason, but the price was not as high as the first dinner we had in Klaipeda.