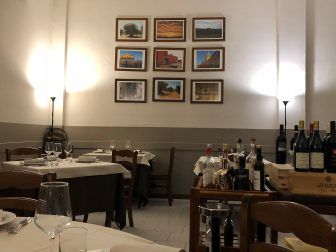 Address
Via Lombardia, 56, 20832 Desio MB
Telephone
+39 0362.620019
Website
http://www.trattoriadeltacco.it/
Last Visit
April 5, 2019
Review:

They serve very good foods from Puglia. The waiter explains each dish thoroughly. Although we do not go there so often, he remembers us and even what we had the last time. It is in another town away from Milan, but it is worth an effort to go there.