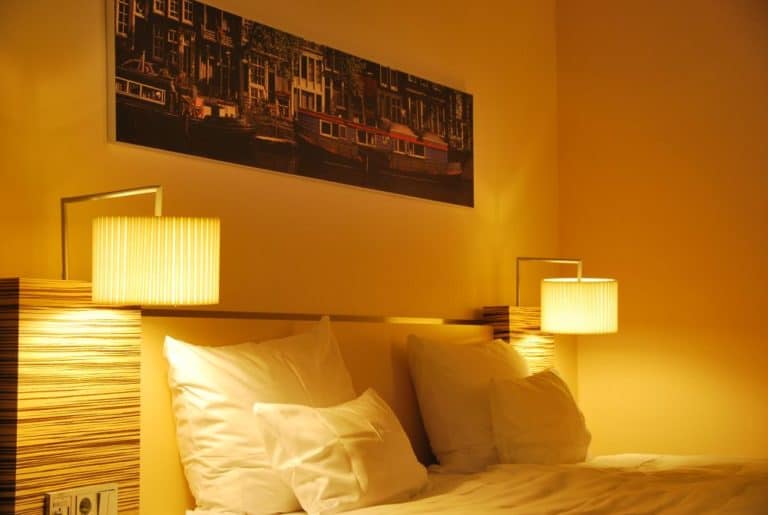 [March, 2011] I chose Movenpick Hotel in Amsterdam.
They gave me a very big room, which was nice with modern interior with the atmosphere of 70s, a trend of big chain hotels all over the place.
There were two problems, though.
First, they announced it was 100% non-smoking hotel, but one day when I came back to the room, the tobacco smell was so strong that I needed to call someone to come and spray air freshener.
Second is that inthe check-out morning, a cleaner came to my room around 10am and said ' oh, you are still in' and went without any apologies.
When I was asked to fill a questionnaire afterwards, I wrote about this.
Then they sent me an email, saying that they would review their staff training.
I hope it is fixed now.
As for the location, it is situated behind the central station, which looks near enough by a map, but it is too far to walk with heavy luggage.
It may be good if you get familiar with tram No.25, but I used taxi many times after getting tired walking around the town.