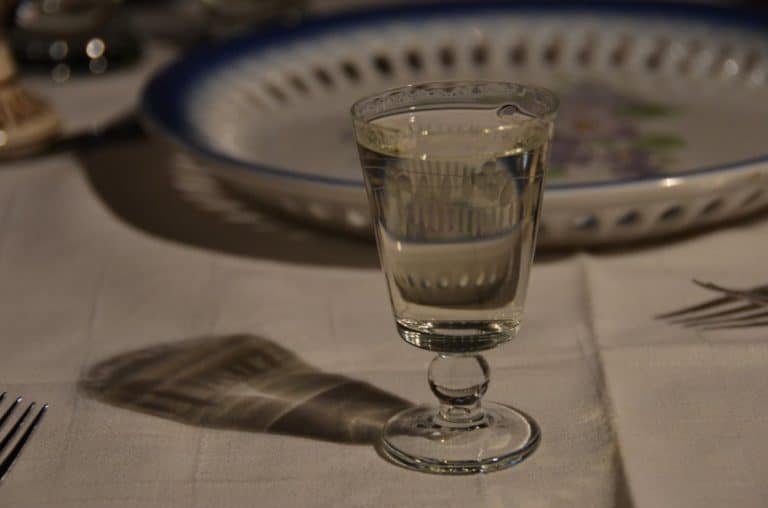 [ Apr.
2014 ] We had a dinner in a restaurant called Crama Sibiu Vechi in Sibiu in Romania.
According to our friends, this place is specialised in Saxon dishes.
It used to be a wine celler, so it was a dark tunnel like place.
It was about 4 pm when we arrived, a strange time for lunch or dinner, but the restaurant was nearly full.
I could not tell the difference between Romanian foods and Saxon foods, but I had a Ciorba (soup) of tripe, which was recommended.
It was good.
One of our friends asked for a fish dish and with that the garlic saurce came.
He said that I should taste that sauce so I tried and got shocked.
It was really really strong.
He was saying that his wife would get him out of the room that night, and eating it a lot.
By the way, the photo is the drink called Tuica, which is the Romanian spirit of about 45 degrees.