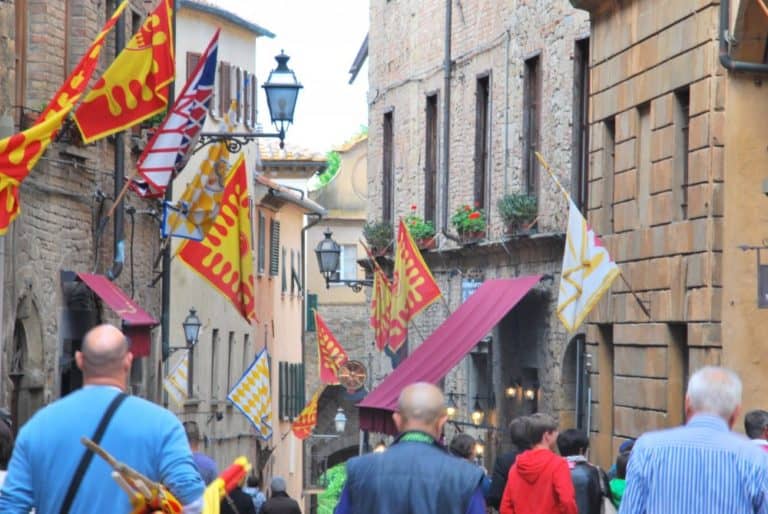 [ May, 2014 ] This was the second time for me to visit Volterra in Tuscany of Italy.
This time we saw a lot of flags all over the town.
According to the pizza restaurant, where we had our lunch, there was the Palio in that weekend.
I had thought Palio is the horse racing in Siena, but in fact it is a festival which each Contrada (district) in a town competes against each other and it happens all over Italy, and not necessarily horse racing.
There are 8 Contradas in Volterra and they compete by Balestra (crossbow).
The pizza restaurant people said that people in Volterra are proud of their own Contrada and when they introduce themselves, they always say "I am from XX Contrada", though Volterra is not a big city with the population of only 12000 or so.