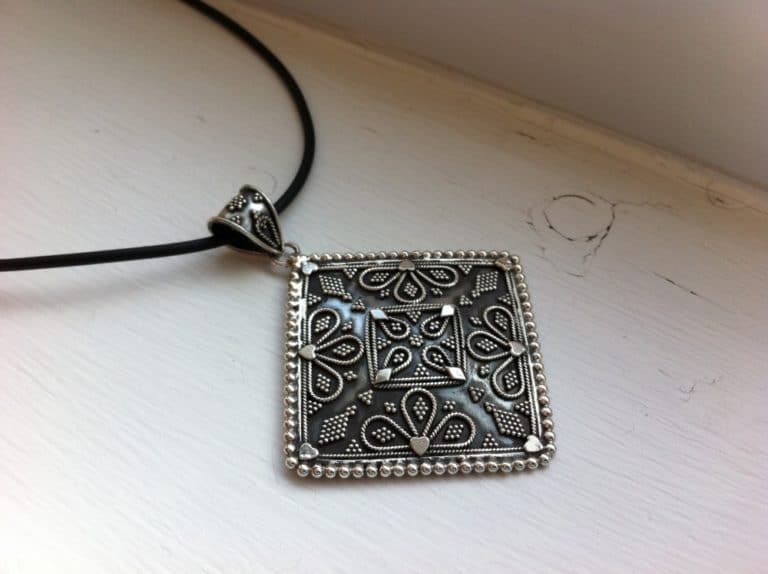 [ Mar.2015 ] This is the pendant I bought in Lefkara village in Cyprus.
This village is famous for its lace making, but their silverwork has got a long history, too.
Once upon a time, silver was produced around here and silverwork, especially filigree, was developed.
The silver itself was all dug out a long time ago, but the silverwork has kept going generation to generation and they still have a good reputation.
The shop we were taken to had two rooms, one for lace and the other for silver.
It seemed that the parents were running the lace shop and their son and his wife were looking after the silver part.
The filigree works were attractive, but I fell in love with this replica of Byzantine pendant.
They used the technique to make the silver dark so that it looks old.
They served us some sweet and coffee, maybe because we bought both lace and accessory.
After shopping, we walked in the village.
The street was almost empty, though the lace shops and silver shops were open.
The village it self was very nice and we took many photos.