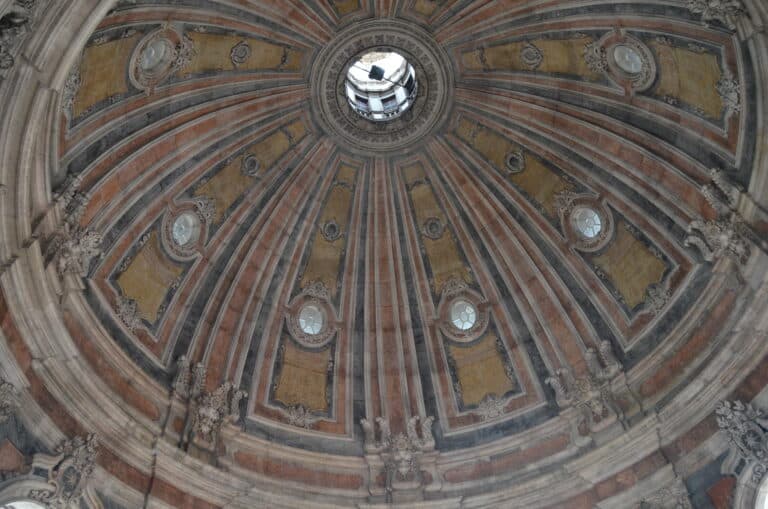 [Dec. 2021] During our stay in Lisbon, Portugal, I spent most of my weekday mornings working and exercising at Airbnb, having my husband's home-cooked lunch, and then going out.
On this day, we decided to take the famous tram number 28 from end to end.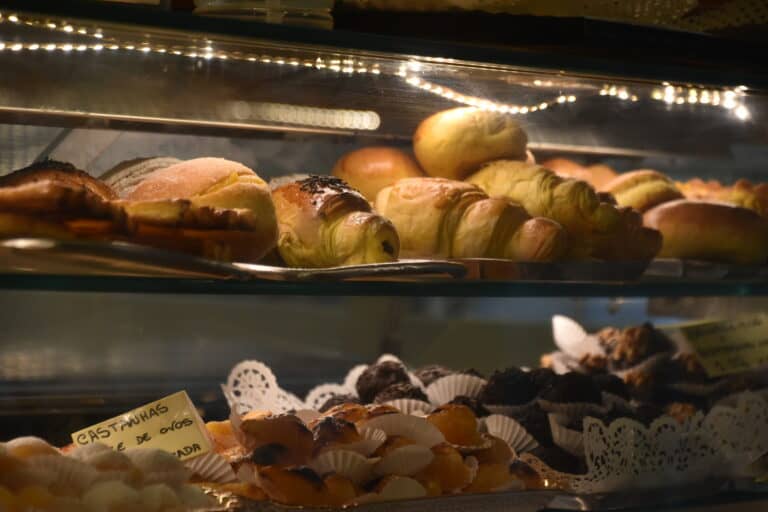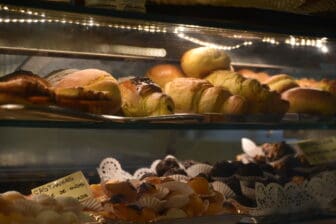 However, it was too far to walk to the first stop, Campo Ourique, so we decided to use Estrela Basilica as the starting point.
Before reaching there, we first ate heavy sweets as the dessert for lunch at an old-fashioned cafe.
Portuguese really like sweet things.
Instead of the sophisticated cakes seen in Japan or in France, there were many more rustic and unpretentious sweets.
After that, we came out in front of the Parliament Building.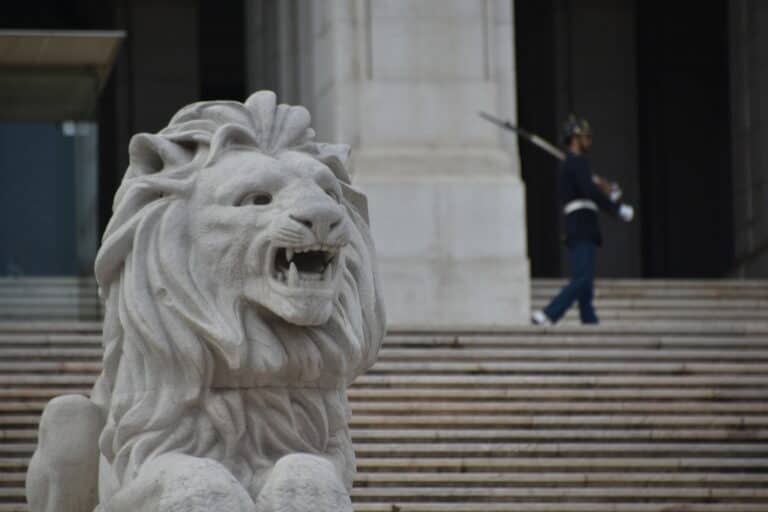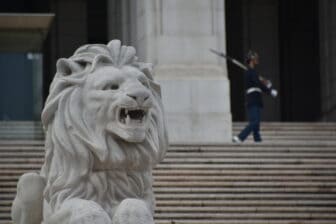 This magnificent building was originally a 16th century monastery.
A little childish lion statues were placed in front of the stairs, and two guards marched on top of the stairs without showing any enthusiasm.
Maybe that is because it was already Christmas holidays.
From here, we had to climb the slope on and on.
There is no slope mark on the map, so I didn't know it was such a slope.
This area is called Estrela, and according to the guidebook, it is a "calm and affluent area."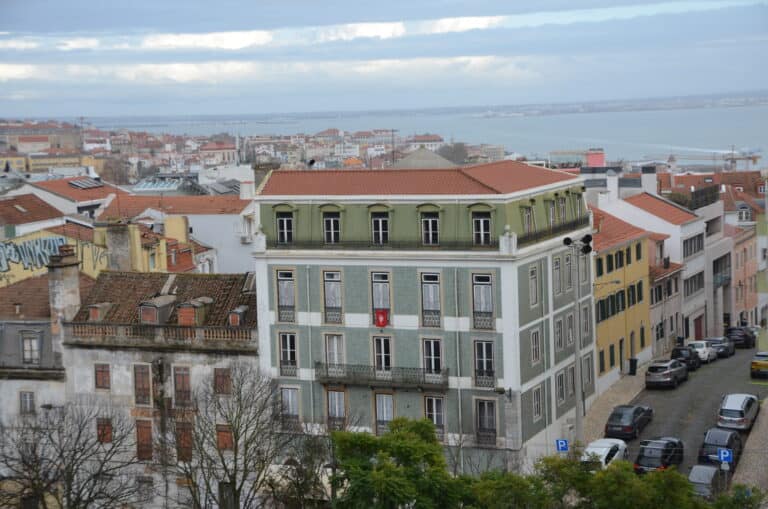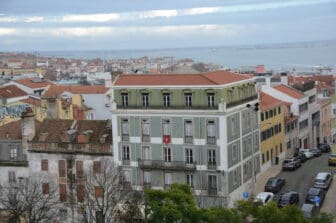 It seemed that trendy shops and old-fashioned shops were mixed around here.
When I was about to give up walking uphill, we arrived at Estrela Basilica.
It has a beautiful white appearance.
The cathedral was built by Maria I in gratitude for the birth of a successor, and was completed in 1790.
When we entered the church, we found that the pinkish marble walls and ceiling had the warm feeling.
Our purpose was to see the view from the rooftop of this cathedral.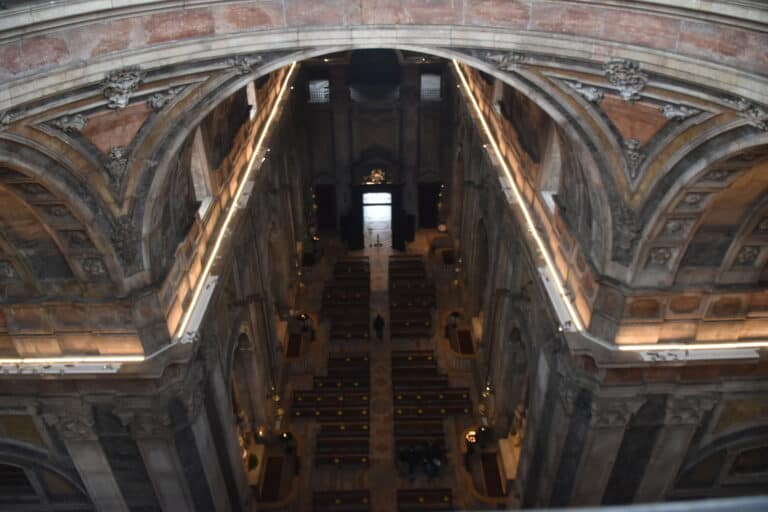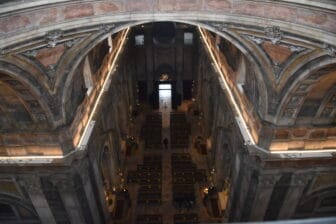 There was a charge to climb to the roof (I forgot the price).
Because it is still under Covid crisis, we went up the 112 steps with a facemask on, and that was quite tough.
But I'm glad I went up.
The weather wasn't good, so the scenery I expected wasn't that great, but we were able to get inside the dome of the church.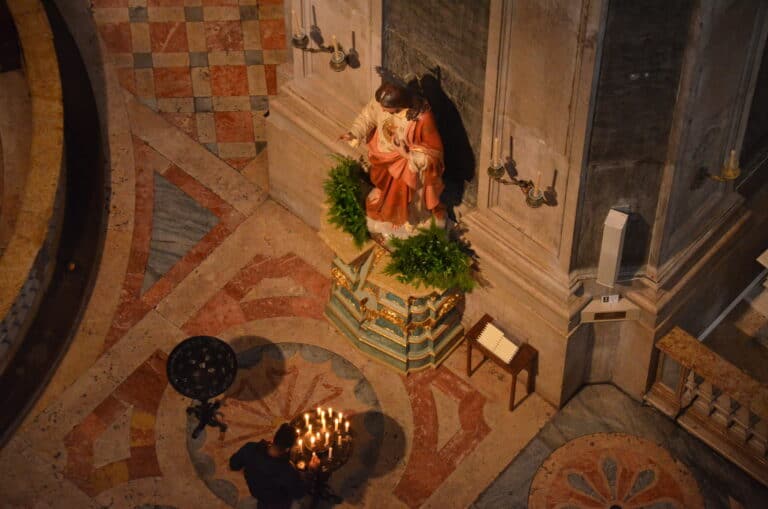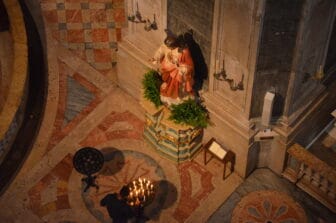 Not only was the ceiling of the dome seen up close and it was beautiful, but we could also look down on the inside of the church, which was amazing.
So I got more satisfaction than I expected, and now we were going to take a tram.