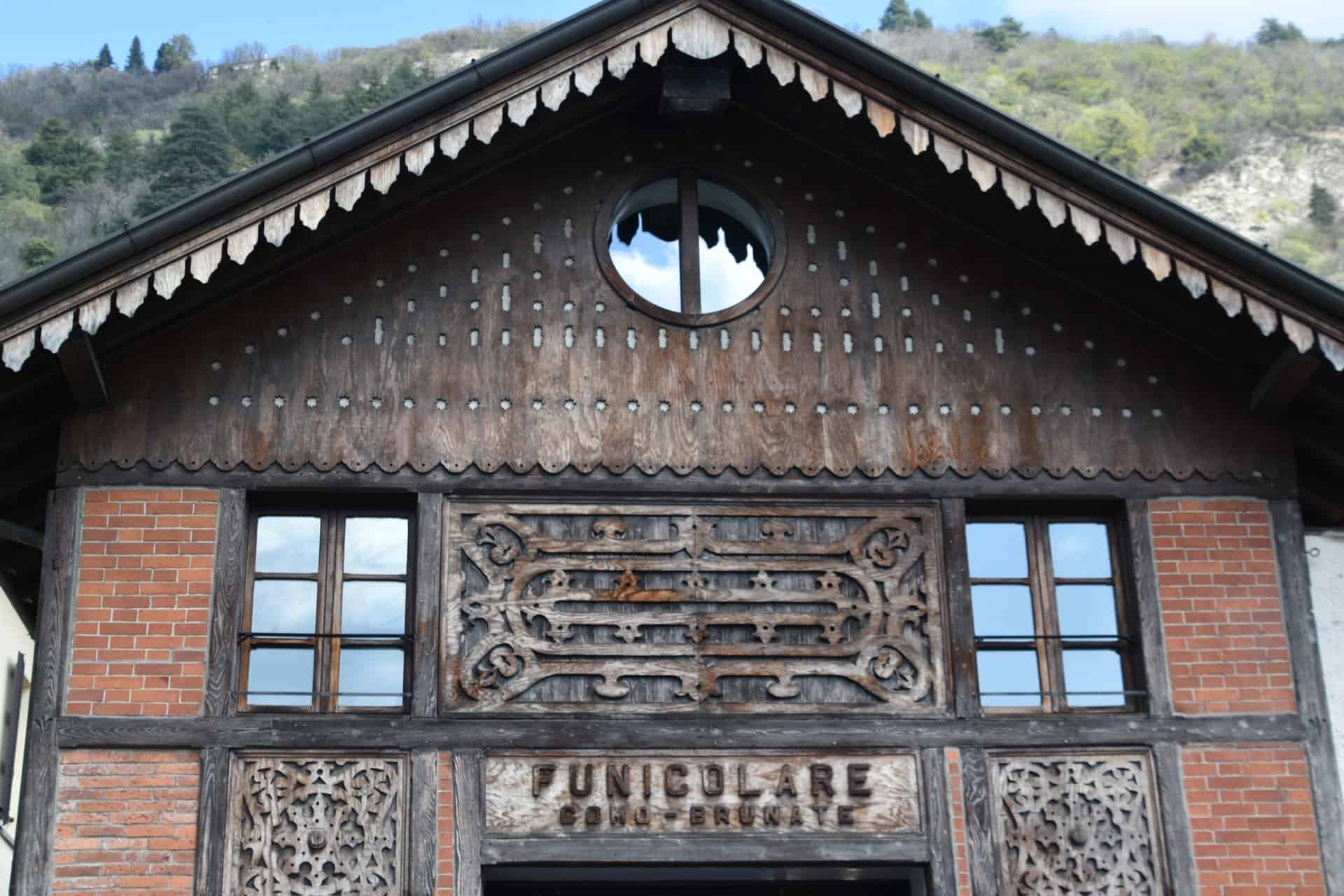 [April 2023] On this Easter Sunday when we were staying in northern Italy, we had no plans at all, but wanted to go somewhere that we could have a good meal nearby, and in the end we decided to go to Lake Como.
Although it is a destination we have been to many times, we had never ridden the funicular (cable car) there, so we decided to do that.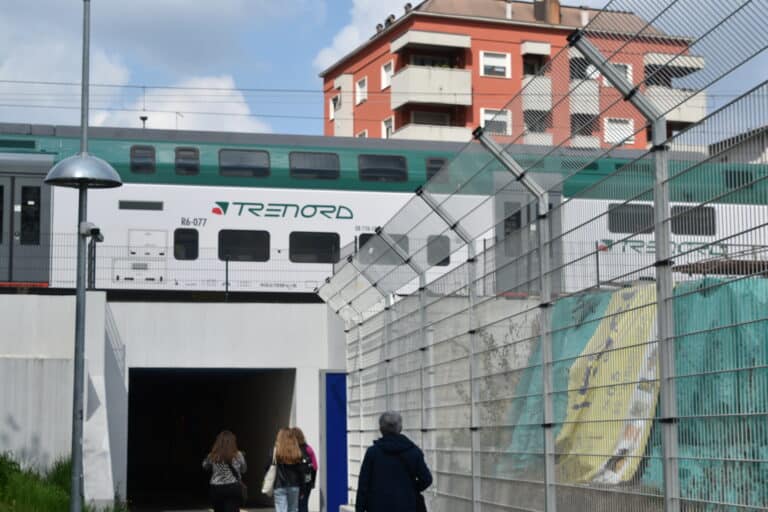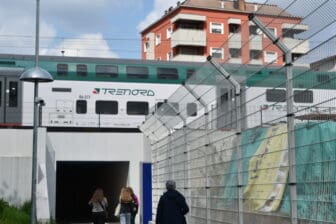 Our base in Italy is in Seregno, 20 minutes by fast train from Milan.
From Seregno Station, we first took a train bound for Locarno in Switzerland to Como Camerlata, one stop away.
Even though it was one stop, it took 16 minutes.
I was surprised that this train was so packed that it looked like a Japanese commuter train.
Como Camerlata station was very complicated.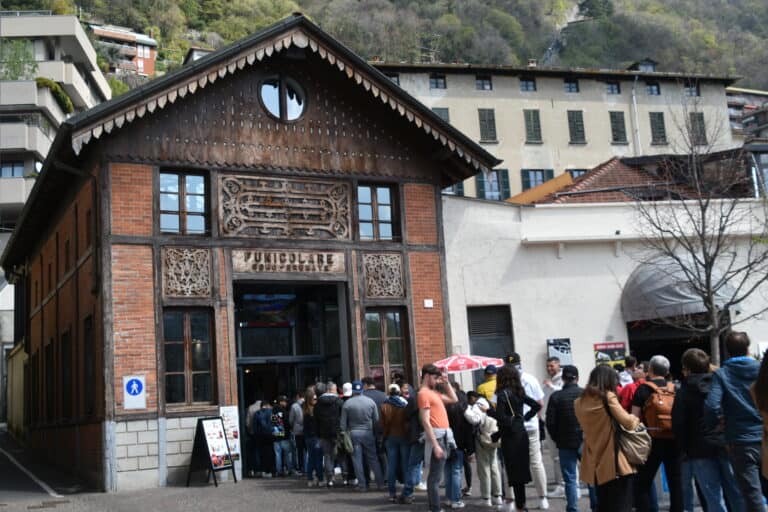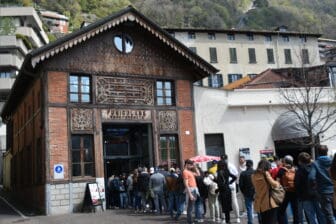 I just happened to have a look at the old timetable on platform 4, which we arrived at and found that there was a train going to Como Lago from platform 1, which was quite a walk away.
If I hadn't noticed this old timetable, we wouldn't have made it.
Como Lago is the second stop from Como Camerlata.
The station was really near the lake.
This was our first experience as we had only been to Lake Como by car.
By the way, what is this crowd?
So many people were walking around the lake.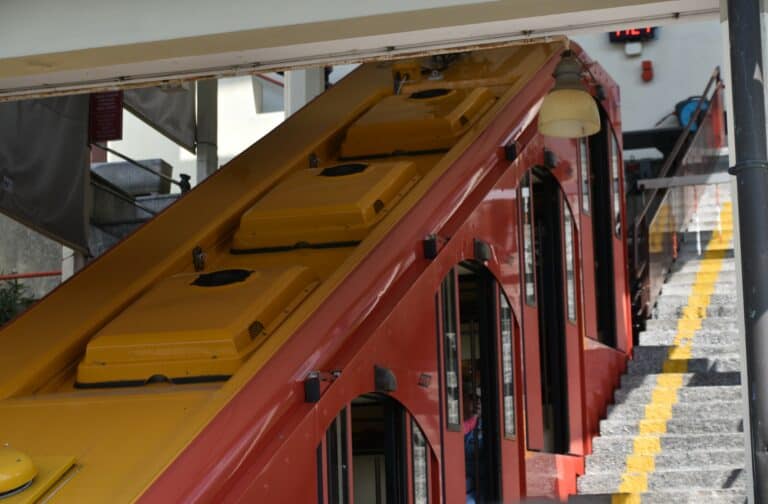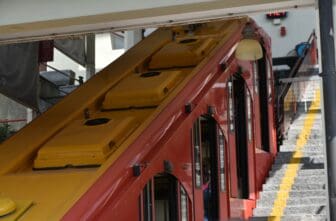 Most of them were foreign tourists, and we could often hear German, French, and Eastern European languages, and there were also many small people who looked like Southeast Asian.
Come to think of it, my husband said the other day, "It looks like the total number of foreigners visiting Italy this year will exceed the country's population."
When we headed to Funicular Station, there was a very long queue.
We joined the queue to see how fast the queue was moving.
It's so slow that many people gave up.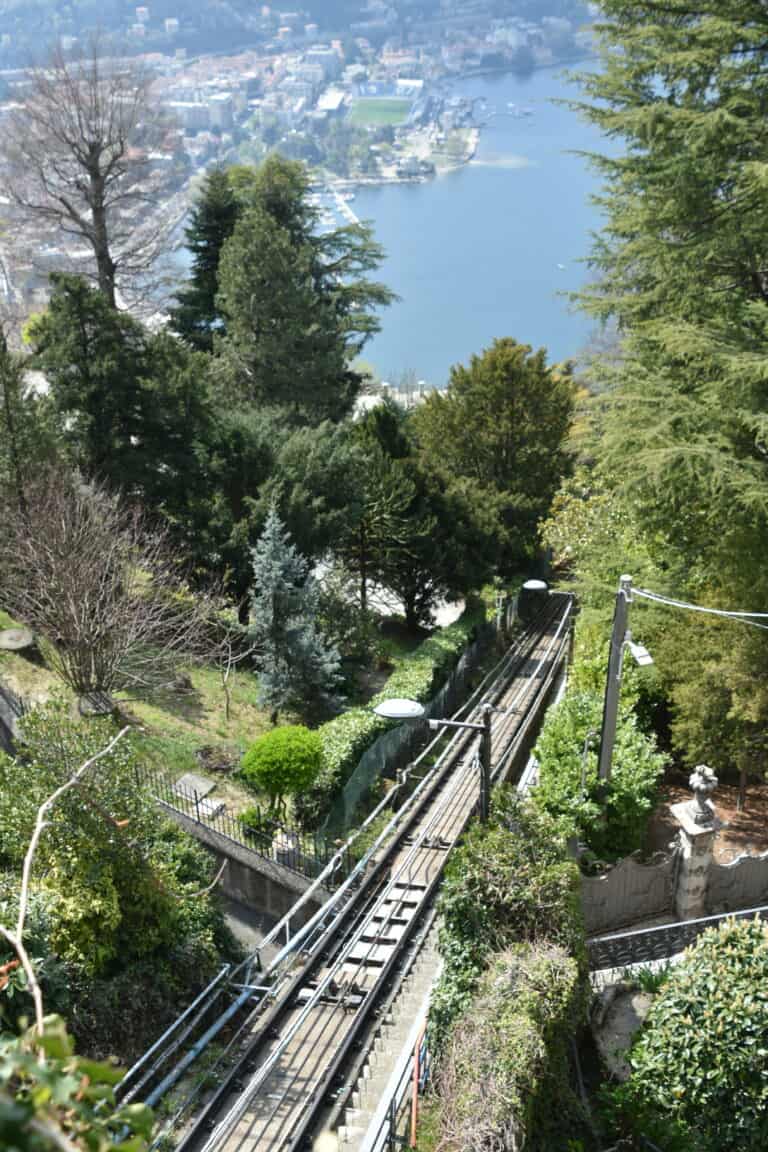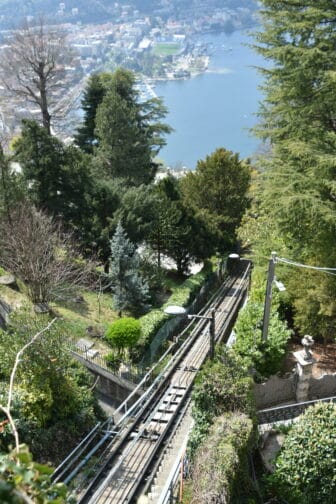 We were also thinking of giving up, but we didn't have any other ideas and figured that with the number of people there, it would be the same no matter where we went, so we stayed in the queue.
In the end, it took 40 minutes to get to the ticket office, and about 1 hour and 10 minutes to actually get on the funicular.
I understand that foreign tourists would have to wait in line because it might be their once-in-a-lifetime visit, but we can come whenever we want.
On the other hand, while time was valuable for tourists, it was also a way to kill time for us who had nothing else to do.
Anyway, we did it, so let's enjoy riding.
The Funicular's old station building was cute.
This line was built in 1893 and started operating in 1894.
Now there were two new vehicles coming and going.
But their speed was so slow and not as frequent as we had hoped on this busy day.
I can understand why the waiting time was so long.
I think the actual ride was about 6-7 minutes.
Finally, we arrived at the summit village of Brunate.