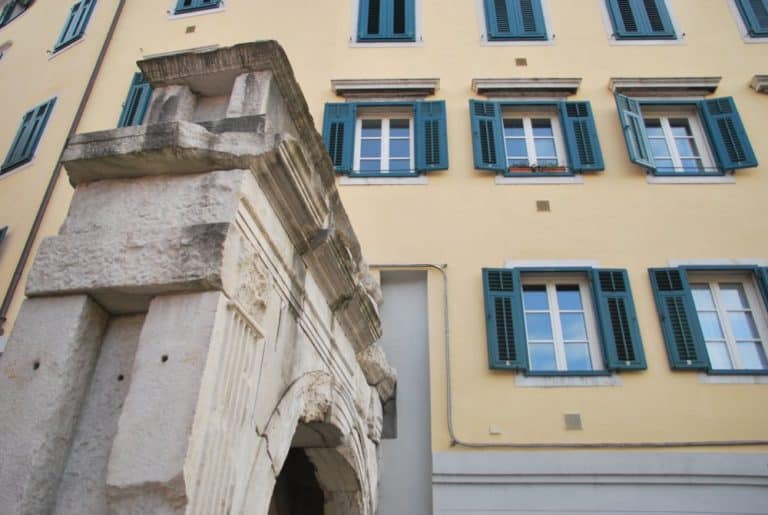 [ Feb.
2014 ] When you look at a map, Triest in Italy, where we visited this time, is situated on the sea, nestled under Slovenia.
In the ancient time, it was under Rome and there are several Roman ruins like the ones in this photo, but more recently in 16th century, it became under Austria.
Until early 20th century, it has been ruled by Austria, so the city has got the different atmosphere from other Italian towns.
I felt the culture of German speaking area there.
On top of that, this city was occupied by Germany for a while during WW2 and after the war, there was a dispute concerning the border against Yugoslavia.
Any border town has got some particular historical difficulties and also mixture of different cultures, doesn't it.