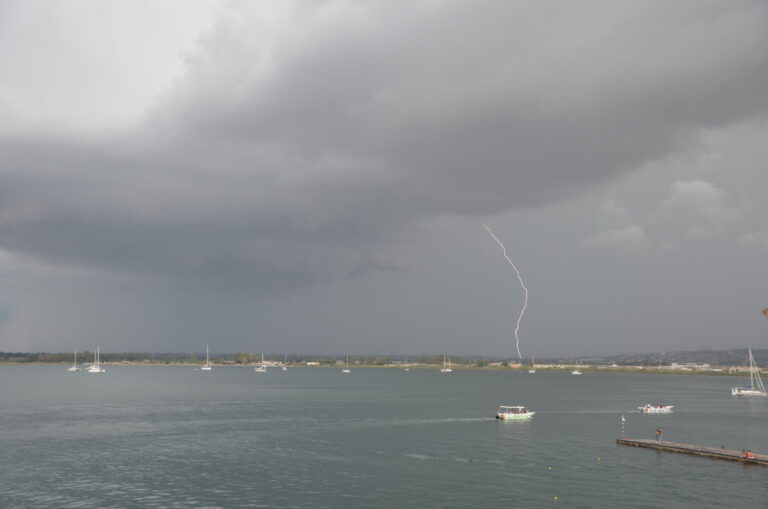 [ Aug.2022 ] We took a walk around Island of Ortigia, the old town of Syracuse, a historic town in Sicily, Italy.
According to the guidebook, the Duomo and its square seemed to be the centrepiece of sightseeing, so we aimed there.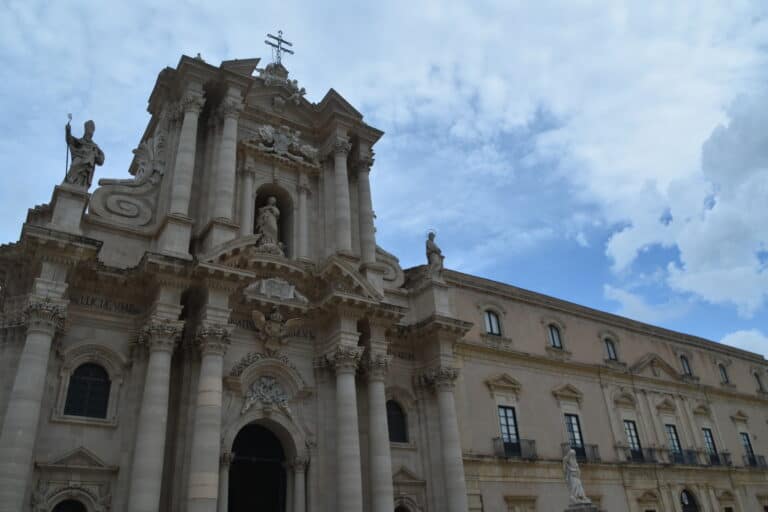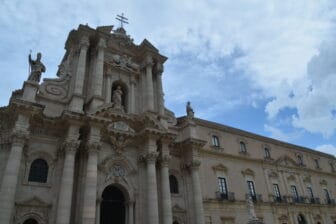 It was a pale-skinned Duomo.
It was built on the site of a Greek temple of the 5th century BC, and some of its columns still remain today.
Sicily was hit by a big earthquake in 1693, so most of the existing buildings were built after that.
When we went inside, we were told that the wedding ceremony was about to begin, so we could only get a glimpse of it.
We heard later that weddings that have been postponed due to the Covid-19 pandemic are held now one after another, and not only in this Duomo, but all over the place.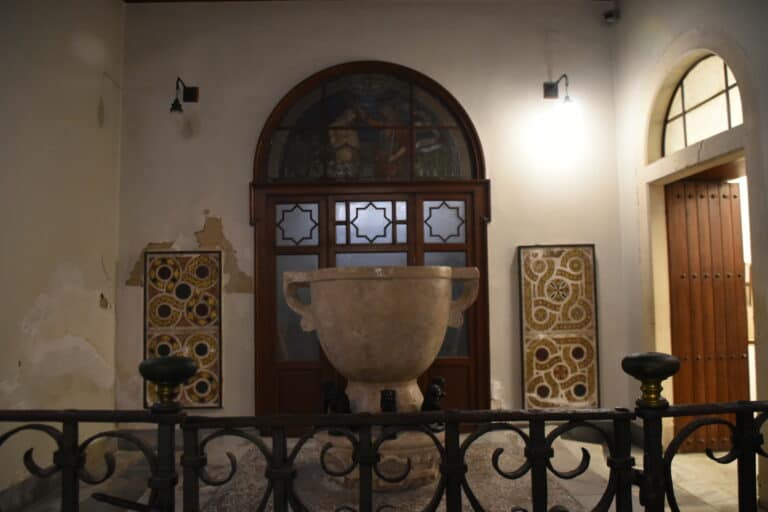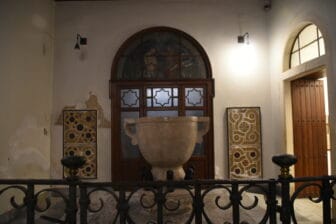 However, at least we were able to see the baptismal font that the guidebook mentions.
An ancient Greek vase is used, and the surrounding bronze lions are said to date from the 13th century.
There seemed to be a lot of historic buildings in the square where the Duomo is located, but we could not see which one was which, so we walked west toward the sea.
After coming out to the sea front, we moved a little south and saw a small pond and that was The Arethusa Fountain.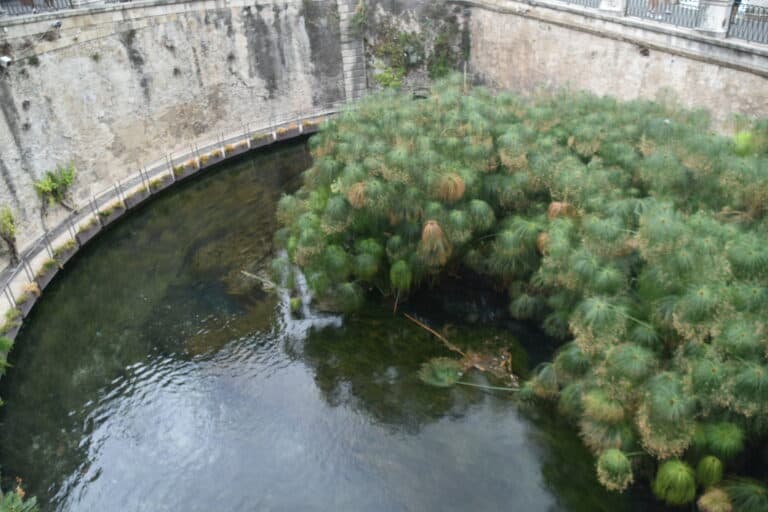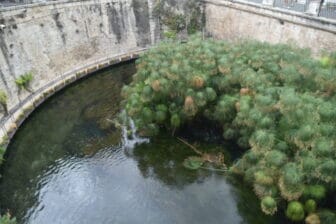 Arethusa is a nymph in Greek mythology who is said to have turned into a spring to escape from the river god Alpheus.
This story seems to have been very important in Syracuse, and I have heard it several times since.
The unfamiliar plant that grows in this spring was papyrus apparently.
We were told that outside of North Africa, papyrus grows only around here in Sicily.
When I looked out over the sea from the spring, the threatening clouds were gathering.
Dark clouds are closing in, and the sea is steel-coloured.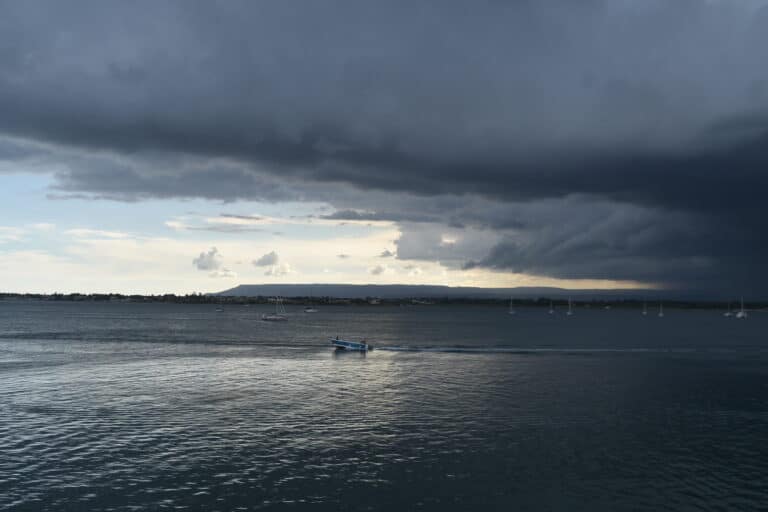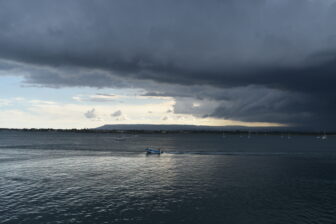 And finally, lightning.
At this point, it was still a "fire on the opposite shore", so we were enjoying taking pictures, but when we were walking toward the castle at the tip of Ortigia Island, it started to rain.
We had to take shelter from the rain somewhere.
After walking through the alleys looking for a cafe with empty indoor tables, finally we found one.
And as soon as we arrived, it started pouring down.
We just made it.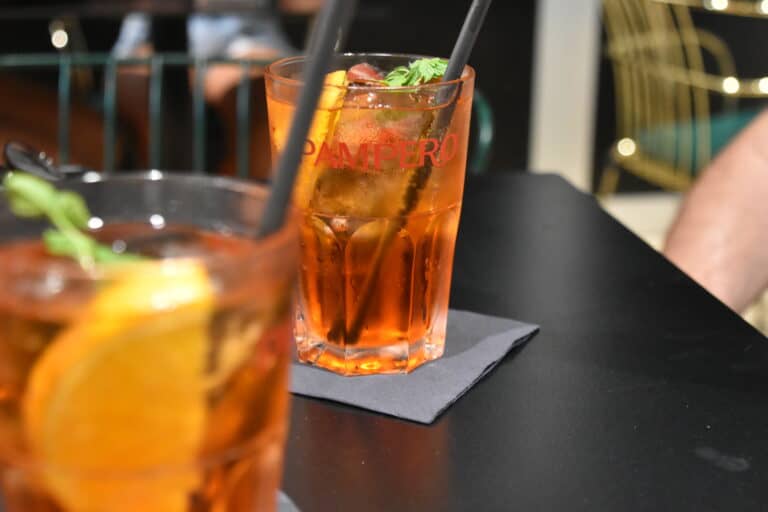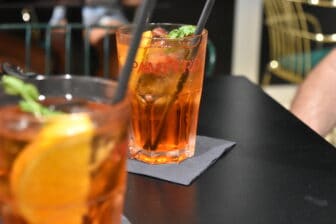 The cafe we entered was a light meal restaurant that served the usual gelato and cannoli as well as others.
We had a rest drinking glasses of Spritz, but the rain did not stop for a long time, so we started going back to our accommodation while it was still raining a bit.
Even getting wet in the rain is a fun when you are on summer holiday.