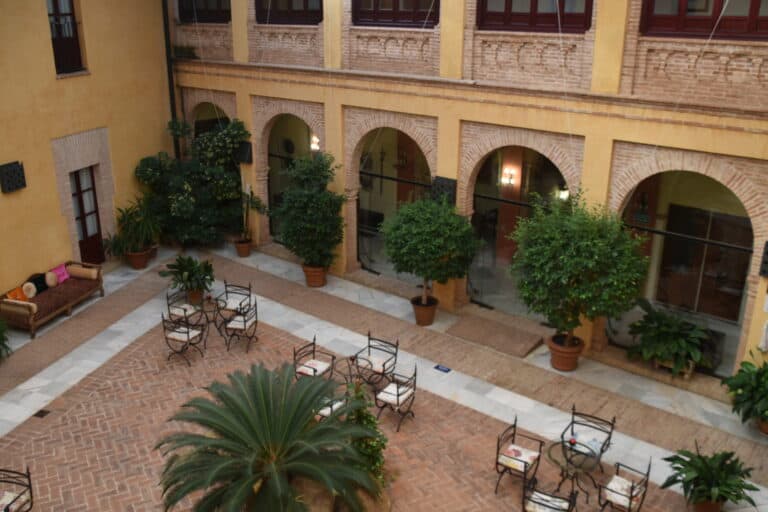 [Nov. 2021] As autumn deepened, we left London, where there are many dark days, and went to the Andalusia region of Spain in search of a bright sun.
Of course, there are still Covid restrictions, but entering Spain from the UK was easier than entering Italy we experienced in September.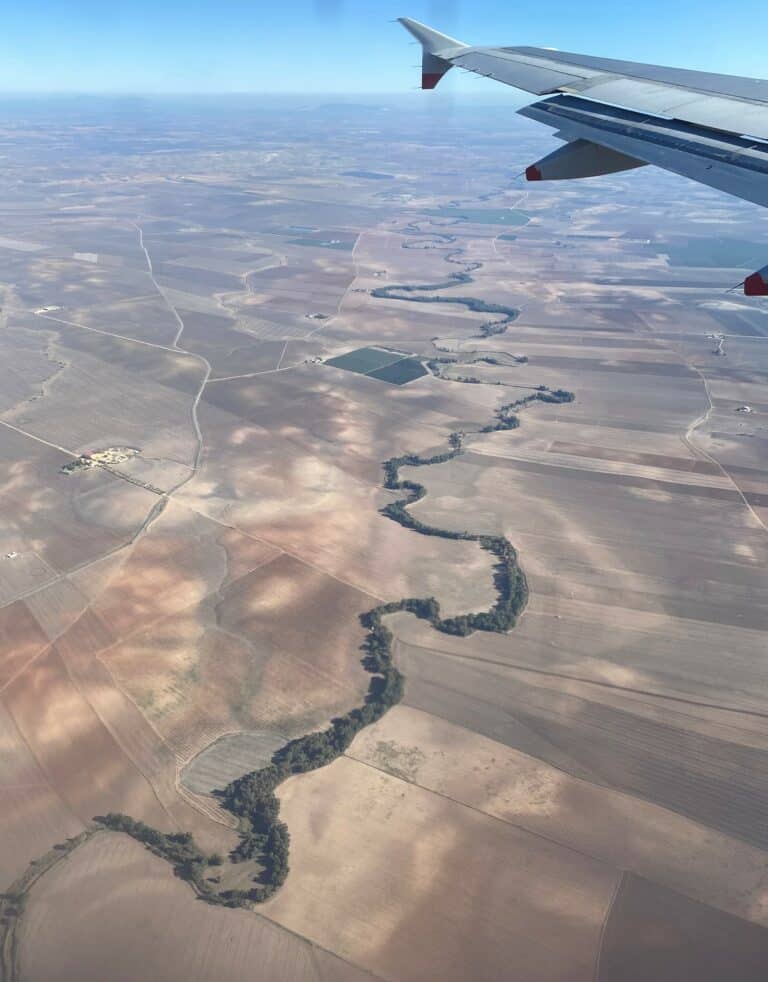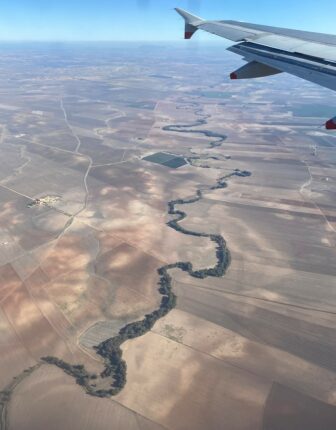 With the vaccine certificate, we didn't have to submit the corona test results when we entered the country.
In every country, filling out the Covid related immigration documents is quite troublesome, though.
Every time I go to Spain, "green land" is a word that is accepted in only a few parts of the world, and it reminds me that many parts have "skin-coloured land".
When you fly over Spain, the clouds disappear and the land literally spreads out below you.
This time, we landed at Seville Airport.
After the usual passport check and check-in baggage receipt, there was a QR code check on the immigration documents.
We had printed it out just in case, so it went smoothly.
This holiday is a trip to visit several places and that is for the first time in a long time for us.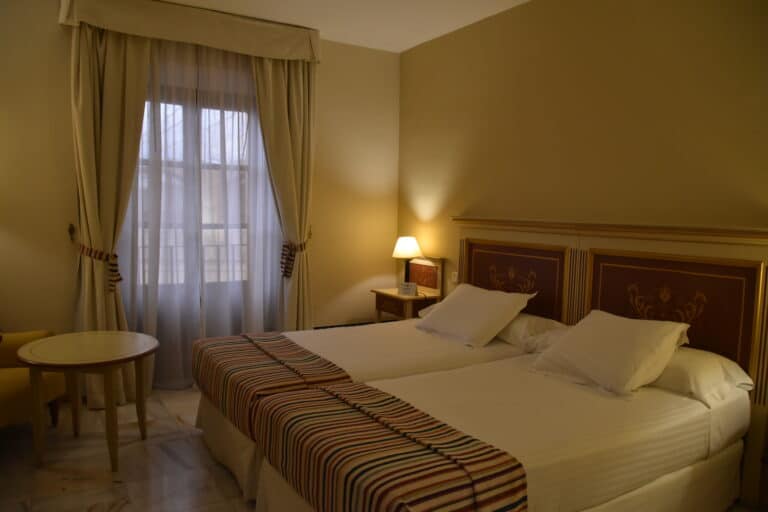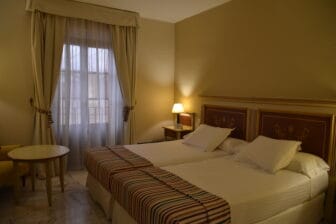 The first destination was Carmona, about 34 kilometers east of Seville.
Since the airport is located east of Seville between the city and Carmona, we thought it wouldn't be a big deal if we went by taxi, but unfortunately we seemed to have had a bad driver.
I think he realised that we didn't have the knowledge of the area, and charged us as much as € 55  for the ride.
We thought it was a little strange, and when my husband checked it at the hotel we arrived at, they said it was supposed to be around € 30.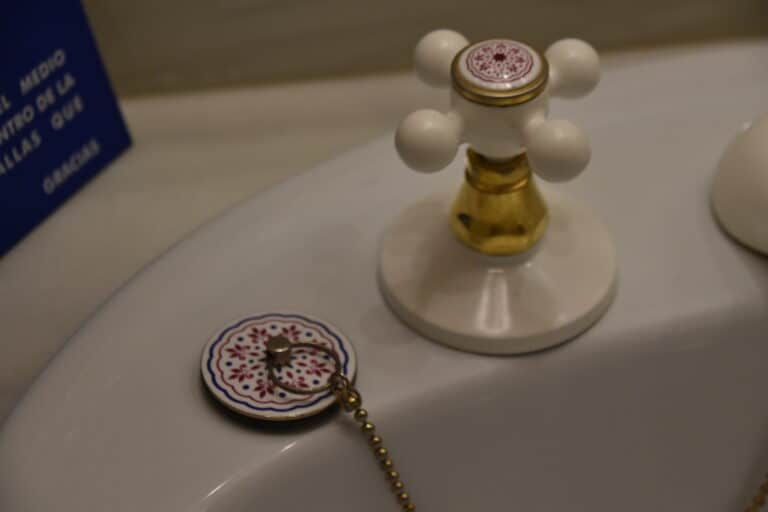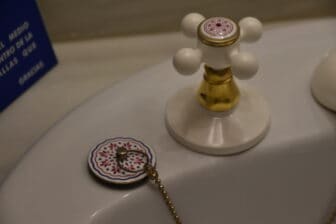 So we faltered at the beginning, but the hotel was nice.
It was housed in a historic building and the name was Alcazar de la Reina.
Mind you, all the houses in this town seemed to have history anyway.
There was a square patio in the centre, and the living space surrounds it.
I remember that hotels in Andalusia towns we visited before, in La Laguna on Tenerife and in Cuba were of this type.
It was different when we stayed in northern Spain, so is it an architectural style in Andalusia and the south of the country?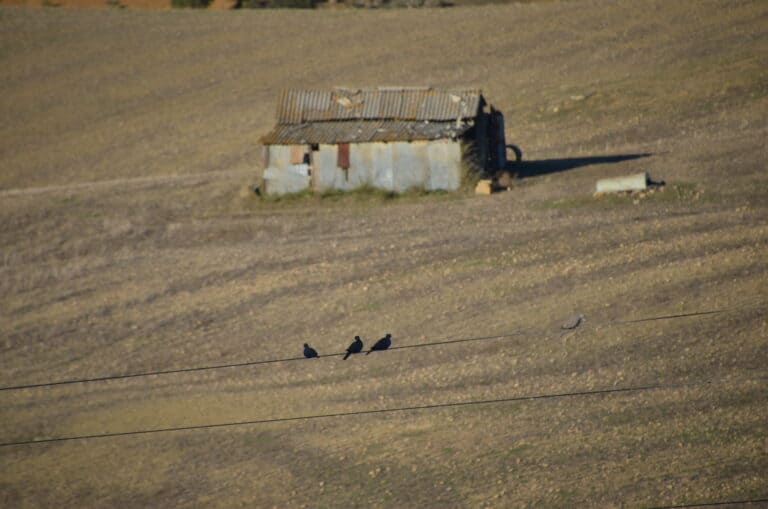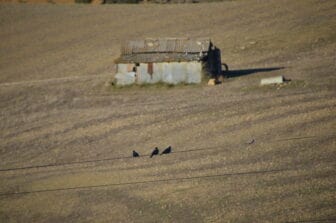 The windows in our room faced this patio.
The room was large enough and even the taps of the water supply were pretty.
The hotel also had an outdoor pool, but at this time the year, the water was drained.
Carmona is a small hilltop town.
The hotel was located on the edge of a hill, and when we went outside, we saw the aforementioned "skin-colored earth" spread out.
According to the guidebook, barley, wheat and sunflower are cultivated.
When the sunflowers are in full bloom, the land will be yellow.