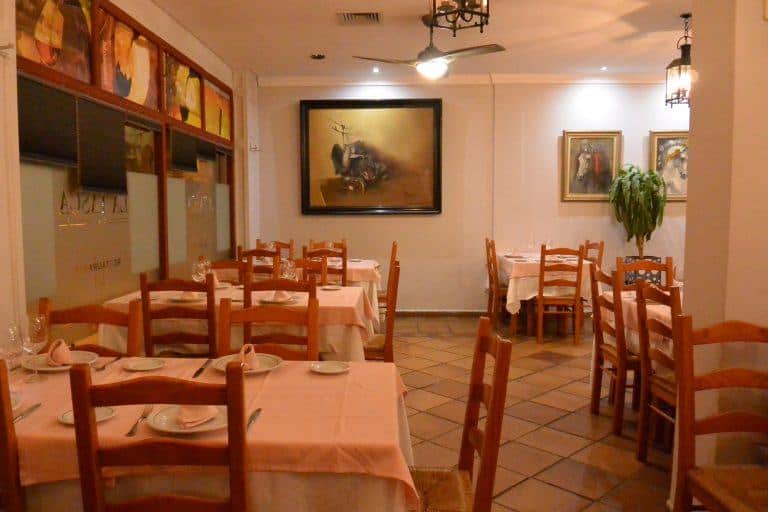 [ Nov.2016 ] On the day when we did full sightseeing in Jerez de la Frontera in southern Spain, we had a nice dinner in a restaurant called La Tasca which is away from the centre of the old town.
We chose it because it was recommended on an internet site.
The opening hour for the evening meal was as late as 8:30 pm, which was typical in Spain.
When we arrived there just before 8:30, the place was dark, though they opened it for us before long and gave us a glass of sherry.
So, for a while we were the only customers in the restaurant, though after 9 pm, others started arriving.
They really do eat late in Spain, don't they.
I chose the dish of pork fillet for the main.
I could not tell what was the base of the sauce, but it tasted very good and the pork was very tender.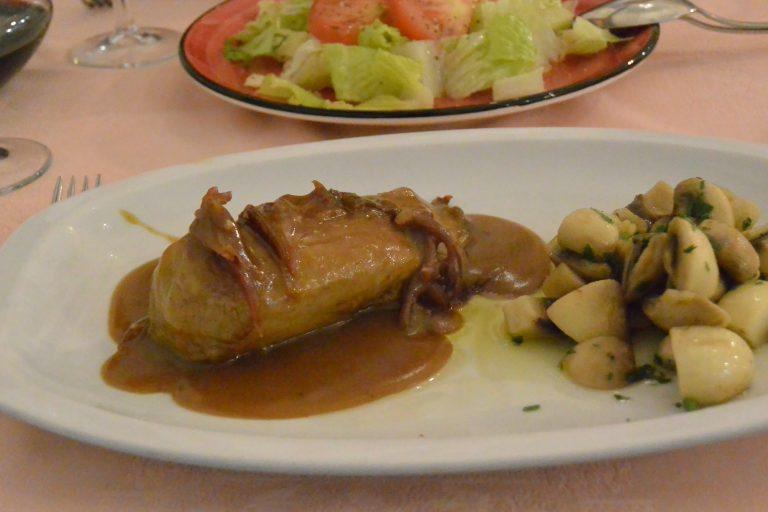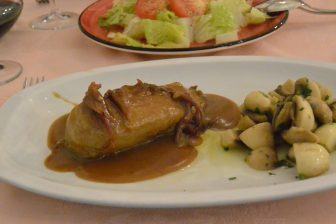 My husband chose the beef fillet steak and after ordering it, he was a bit apprehensive because they did not ask about the how he wanted it grilled.
But the result was apparently very good and the meat was very tender and tasty.
We wanted to drink the local wine and we found that all of the wine here had a high alcohol percentage and none of them were less than 14%.
We chose one and they served it in a decanter.
Because the foods were rich, I chose lemon sorbet.
It was about 77 euros for two, which I thought reasonable.
According to the internet site, their seafood dishes seem good, too, so next time when we are in Jerez, we will try the seafood here.