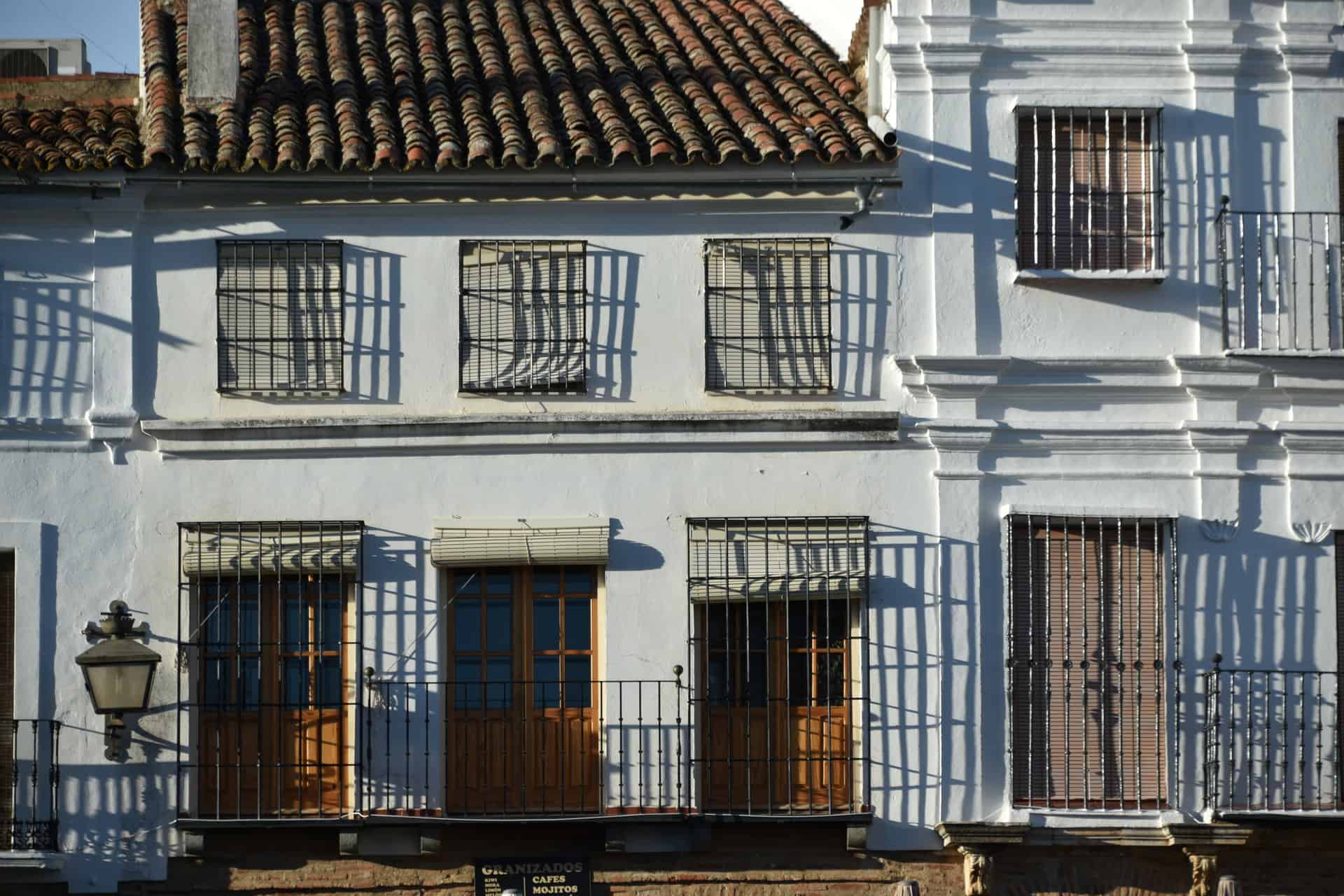 [ Dec.2022 ] Zafra, a town in Extremadura, Spain, is an Andalusian-like white town, so much so that it is sometimes called "Little Seville".
We stayed one night at Hotel Plaza Grande, a hotel located in the central square of this town, Plaza Grande.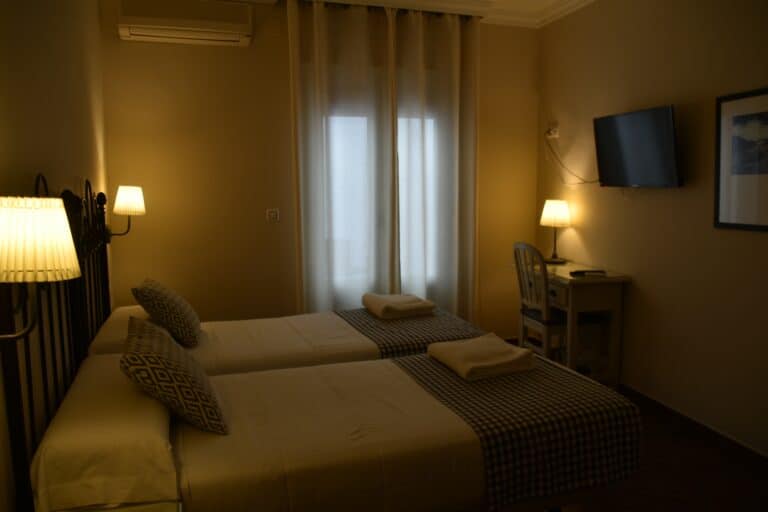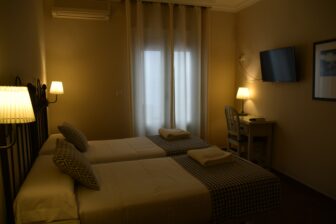 It's cheap at €54 per night, but it's a lovely hotel with good furnishings and breakfast included.
The shower was very good, and the letters of the numbers in the lift were large, and it was one of my most favorable hotels on this holiday.
It's a small detail, but as you get older, the size of the letters on the signs becomes an important matter.
When I see a fashionable but hard-to-read display, I think, "Oh, it's the work of young people."
Breakfast was simple, dry toasted bread that is commonly eaten in this region, spread with jam, and cappuccino.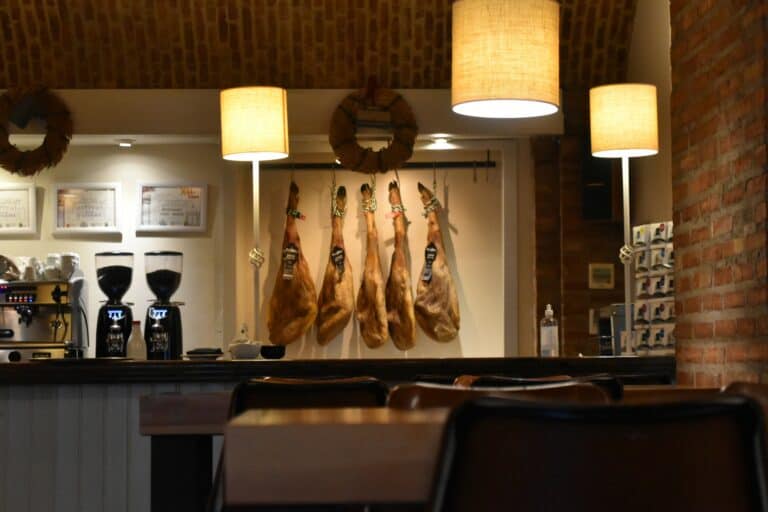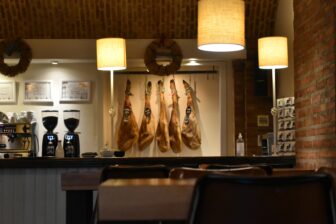 And the juice was real squeezed orange juice.
Well, around here you can just go out and pick an orange, can't you.
The hotel had a bar and a restaurant.
The afternoon we arrived in Zafra, we left our bags in the room and had a drink at this bar.
On these occasions we usually drink Prosecco or Spritz, but in Spain they do not have Prosecco.
We drank cava instead.
They served a small bottle of 200cc (€4 each), which was a little sweet for a cava and easy to drink.
After we regained our energy, we immediately went out for a walk around town.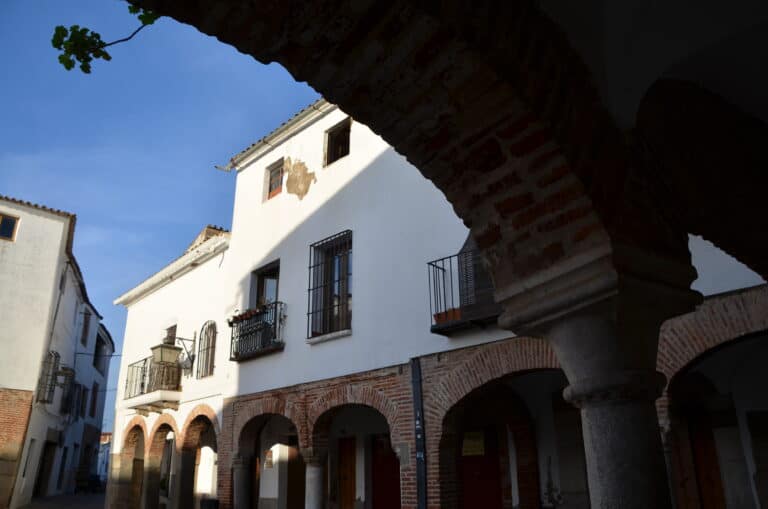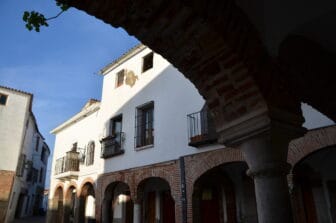 On this day near the end of December, the temperature was fine without a jacket.
I believe it was around 17 degrees.
Next to the bustling Plaza Grande facing the hotel, there is a quieter Plaza Chica.
Compared to the Grande, it's certainly smaller and had less elaborate Christmas decorations, but it's lined with nice looking restaurants and bars.
They were all closed when we went for a walk, though.
The townscape really reminds me of Andalusia.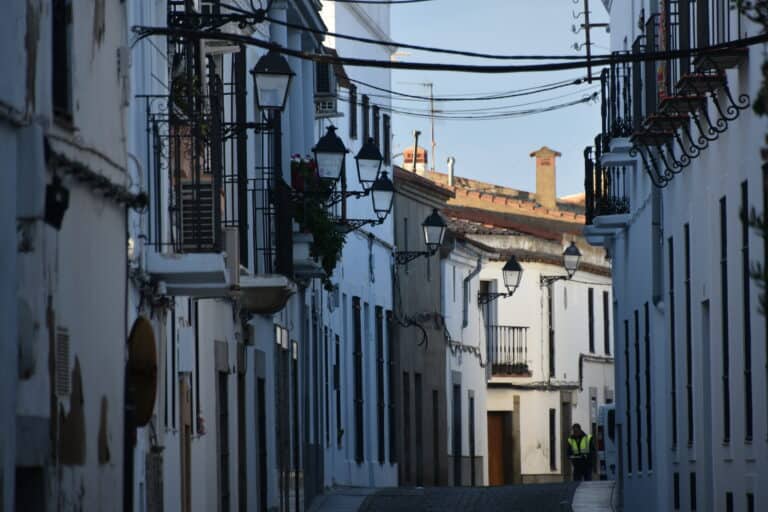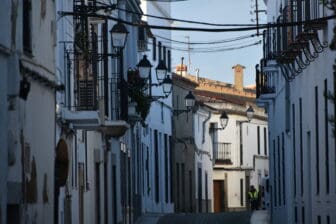 The street with shops lined up was like Ecija, which we visited in autumn the year before, and the residential area was like Osuna.
I love this kind of walking without any purpose and without checking a map.
Because the light was strong, the shadows were interesting and the scenery was worth taking pictures.
At the corner of a street, I found a sign that specifically says "Selfie Point".
I didn't take a selfie there.