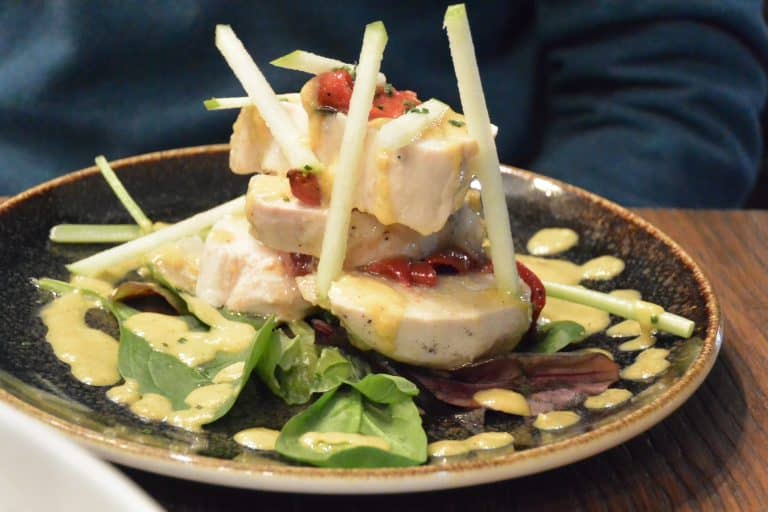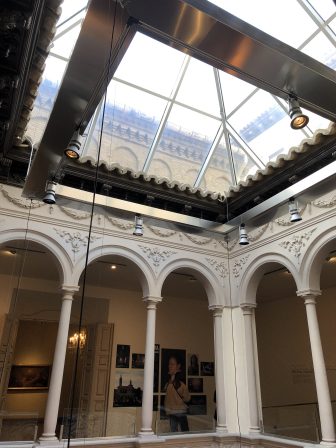 [ Nov.2019 ] The second place we visited in Zaragoza in Spain was Goya Museum.
Francesco Goya, the great Spanish painter was born near Zaragoza.
So he is special for people in Zaragoza and there is his statue in the huge main square, Plaza del Pilar.
We could enter the Goya Museum free because it was the second Sunday of the month.
Basically, the museum was divided into three storeys: before Goya, Goya and influence of Goya.
His famous paintings are in The Prado Museum in Madrid and here the highlight is the room with many of his engravings.
So many engravings were in a row in the dark room and the system was when the viewer stands in front of the picture, the information emerges.
Because of this system, I felt dizzy and also the depicted brutal scenes made me a little sick.
Especially the series called 'The disaster of war' were too explicit.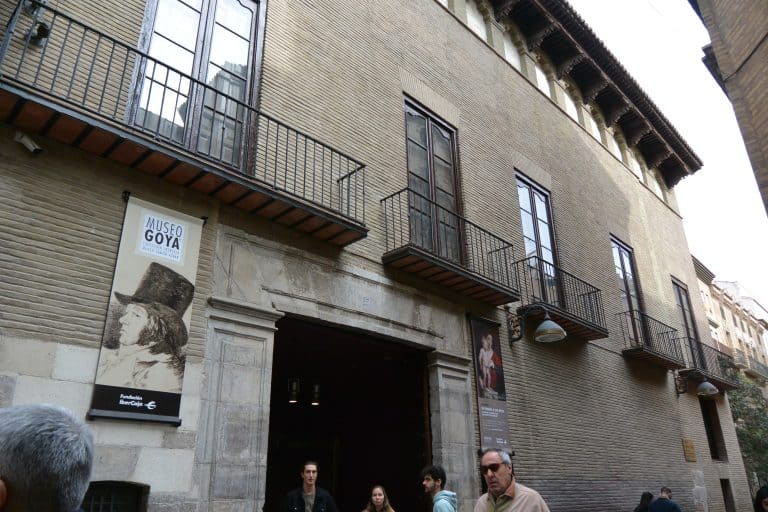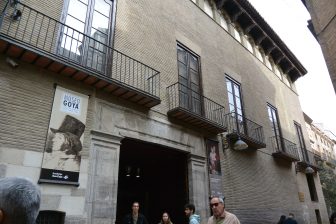 Apparently when the Napoleon army invaded Spain in 1807, they did horrifying things to Spanish people and that was the theme of this series.
All of these must have happened, but they were too detailed and I felt the madness of Goya.
Apart from the war, there were many pictures of prostitutes and bullfighting.
Unfortunately, photography was prohibited.
In fact, during this holiday we came across many places that taking photos were not allowed and that made us feel frustrated.
The Goya Museum closed at 2 pm for two hours (apparently, between 21 March and 31 October, they open all day from 10 am to 8 pm).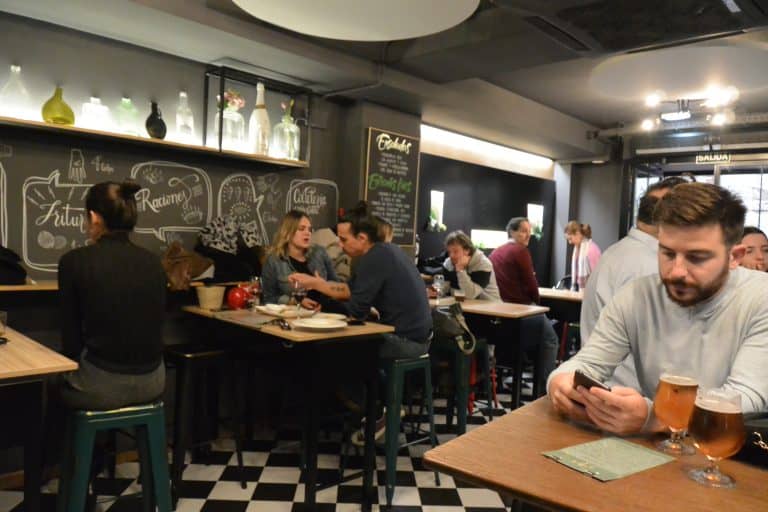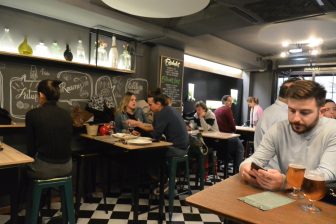 We were driven out of the museum, so we headed for El Tubo again and looked for the restaurant where we could be seated.
The restaurant we went in this time was Taberna Doña Casta, where we could perch on stools.
There was a menu and people were ordering things to waiters, but for us it was impossible to understand any of those Spanish menus, so we asked the waiter for "4 dishes which are not too spicy".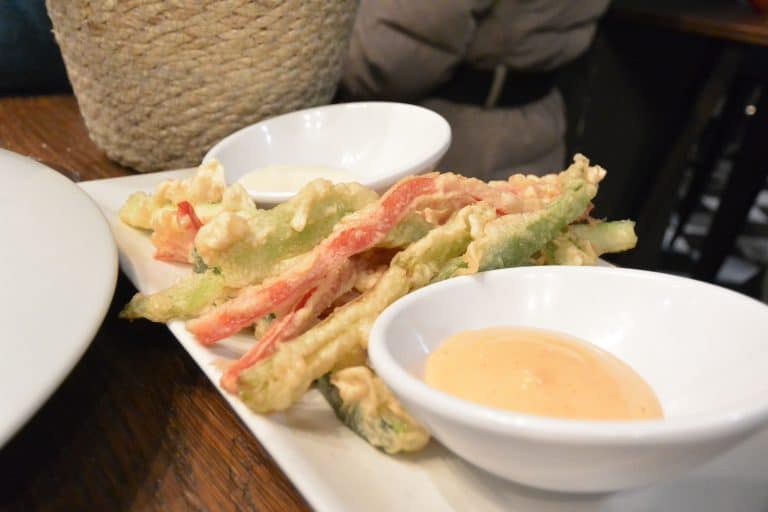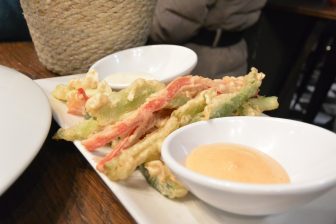 The waiter chose lamb meat balls, a chicken dish, a dish of the sour gherkin and anchovy and the burger with fried seafood, which were interesting and tasty.
But these were not enough for us, so we ordered Russian salad and vegetable Tempura as well.
The Tempura came with Aioli and Southern Island dressing.
We drank two glasses of wine each and the bill was about €31, which was reasonable.
The most expensive dish was the Tempura, which was €6.50.