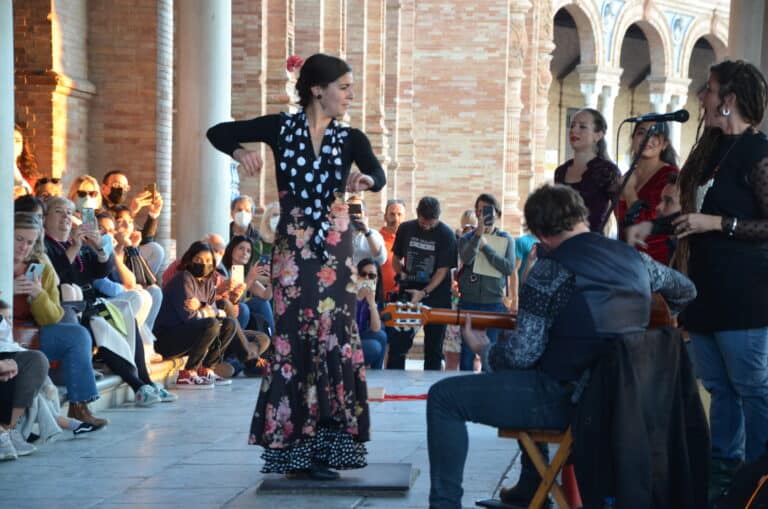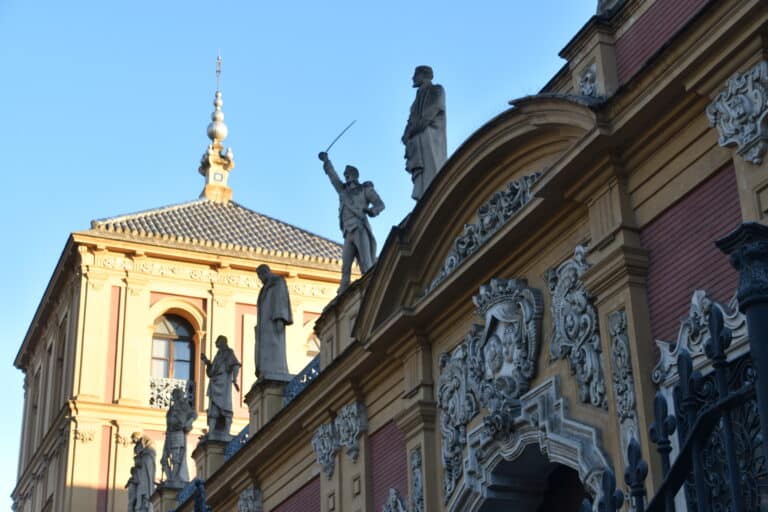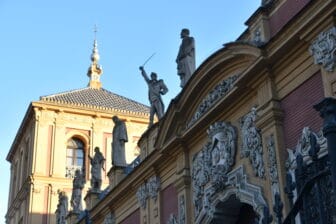 [Nov. 2021] When I looked at the map near the "Golden Tower" in Seville, Spain, I found that the Plaza de España was not too far, so we decided to walk there.
When we visited this town about 10 years ago, we loved Plaza de España and went there twice.
On the way there, the width of the roads were wide, and the buildings were large.
Some of the buildings looked important, each with elaborate decoration.
Spaniards seems to love decorations.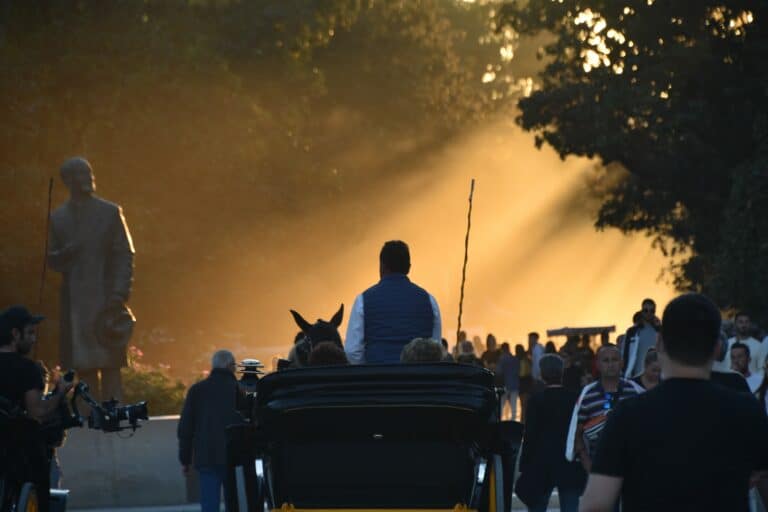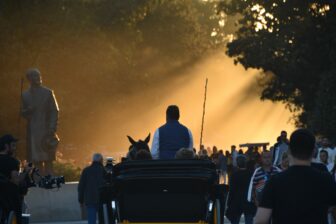 The buildings were big, so I felt it was a long way to go, but eventually we came to Plaza de España.
It is said that it is a square created for the 1929 Ibero-American Expo, and the creator is Anival Gonzalez.
He was a Spanish architect who also built the Osuna bullring we went to a few days before.
It is a large square of 50,000 square metres, and the Mudéjar style is adopted.
There are walls with tiles that represent the historical events of each province of Spain, and there are artificial canals for rowing boats.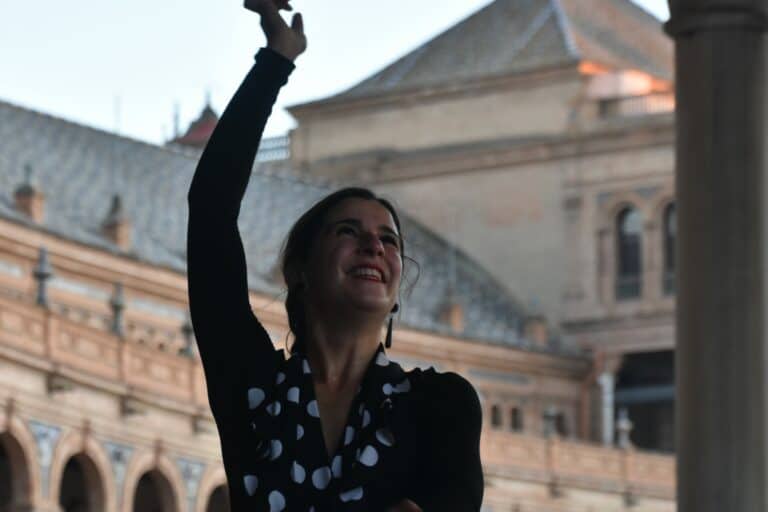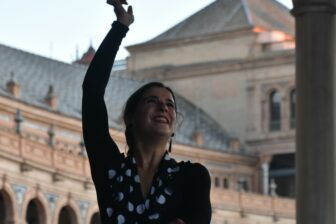 When we came last time, I remember that visitors were sparse, but this time it was full of tourists.
Still, there were few oriental tourists at this time of the Covid-19, so it must have been even more crowded before the start of the Covid crisis.
Here we got a big bonus.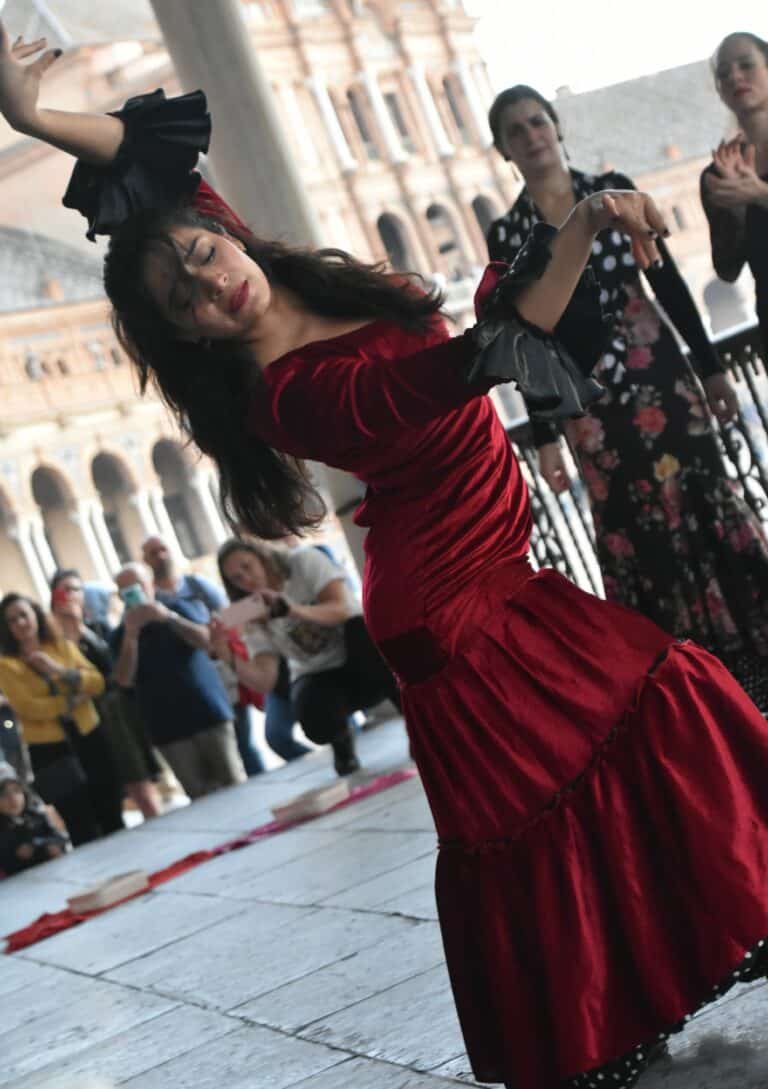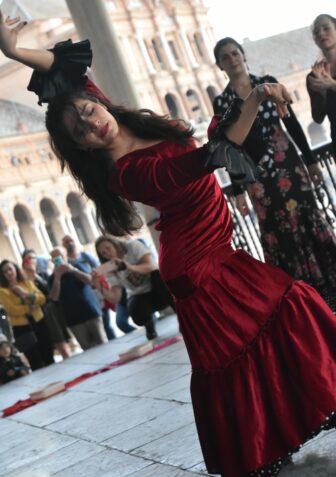 They were demonstrating flamenco in the front of the building.
This time we had decided not to go to the flamenco venue because it would be very crowded and not healthy because of Covid, so this was a nice surprise.
The group consisted of a male guitarist and percussionist, a female singer and three female dancers.
I don't know when it started, but it was already lively with many audiences when we went.
There were three different types of dancers: a tall person with a beautiful Spanish look, a passionate and sexy person with a slightly Middle Eastern atmosphere, and a slimmer person with firm legs and excellent footwork.
I can't judge whether they were good or bad, but they all were great professional dances from my point of view.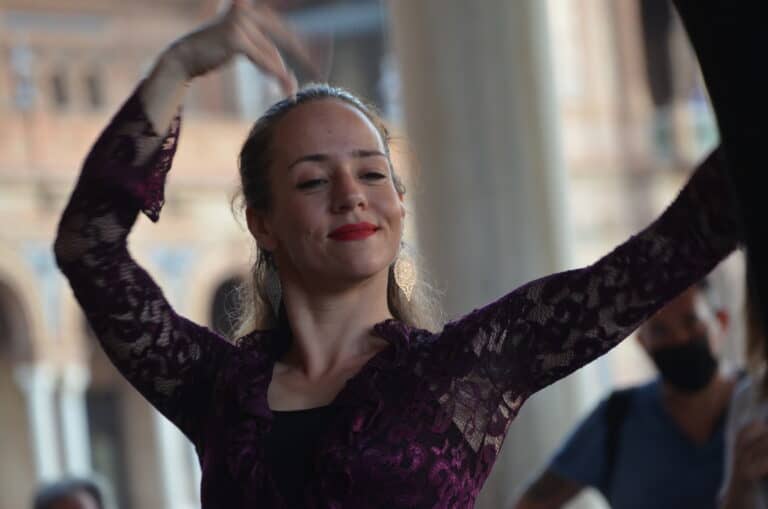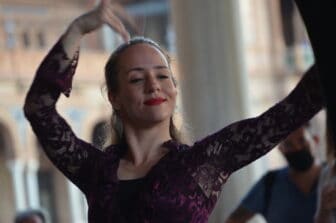 It was basically a street performance, so they were collecting money in the basket, but I felt that they were doing it just because they loved it.
We also put coins in the basket, and we're really lucky that we could see this with a couple of euros.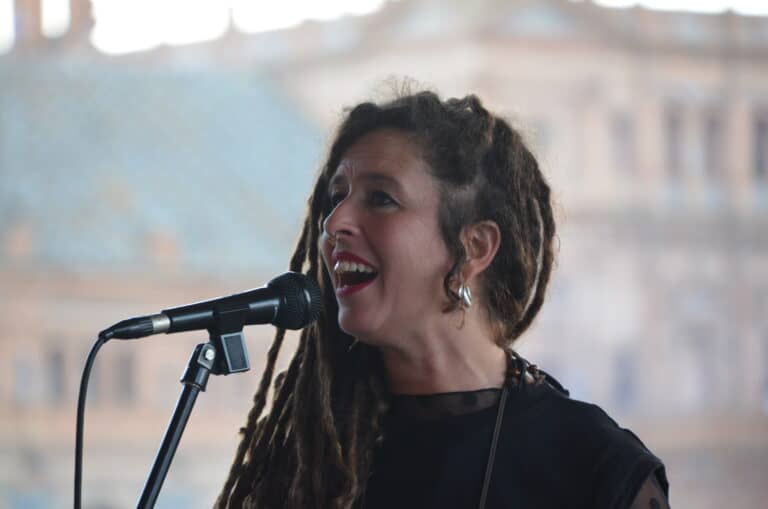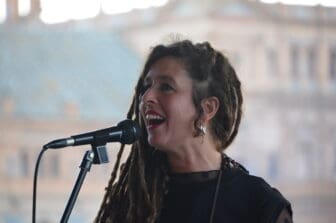 We stayed quite a long time and took a lot of pictures, but unfortunately it got darker and harder to see, so we left.
There was no sign of stopping the dance, and the performance was still going on.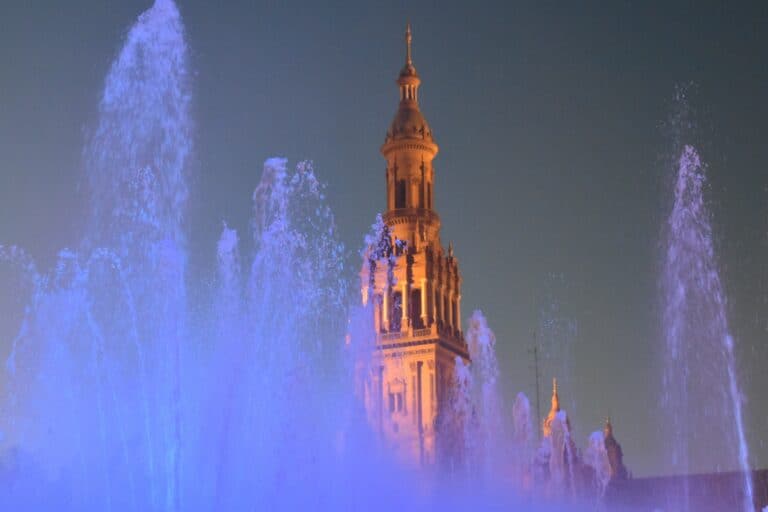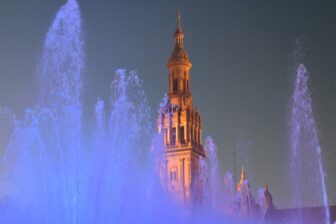 The Plaza de España after dark is also lovely.
The fountain was lit up and the streetlights lined up, which was making a good picture.