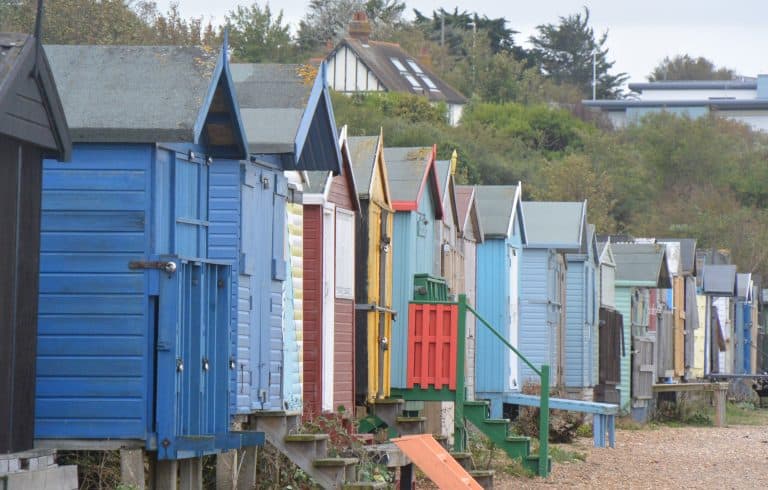 [Sept. 2020] The main purpose of going to Whitstable in southeastern England was to eat oysters, but the other purpose was to see the colorful beach huts lined up on the beach.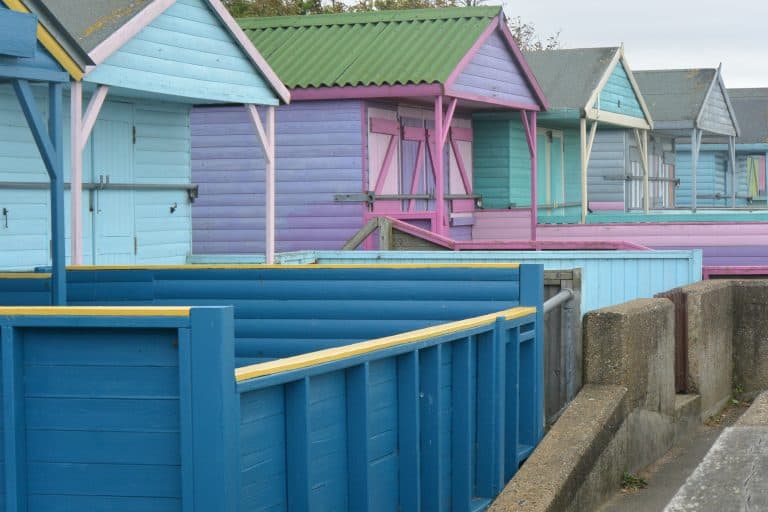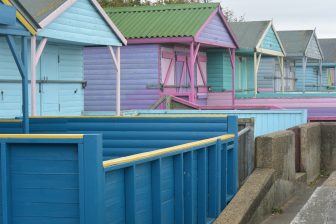 What is a beach hut?
It's a small wooden hut that people swimming in the sea or playing on the beach use to change clothes and have a rest.
They are usually privately owned, and it seems that it costs a lot to buy.
According to online sources, the most expensive hut sold recently in the UK is in Dorset, which cost £ 330,000.
"In Hull, a town in northern England, you can buy a house with five bedrooms at this price," it said.
Even in Whitstable, there was a news some time ago that a good two storeys hut was sold for £ 50,000.
There is no toilet in the beach hut, so you can't sleep there.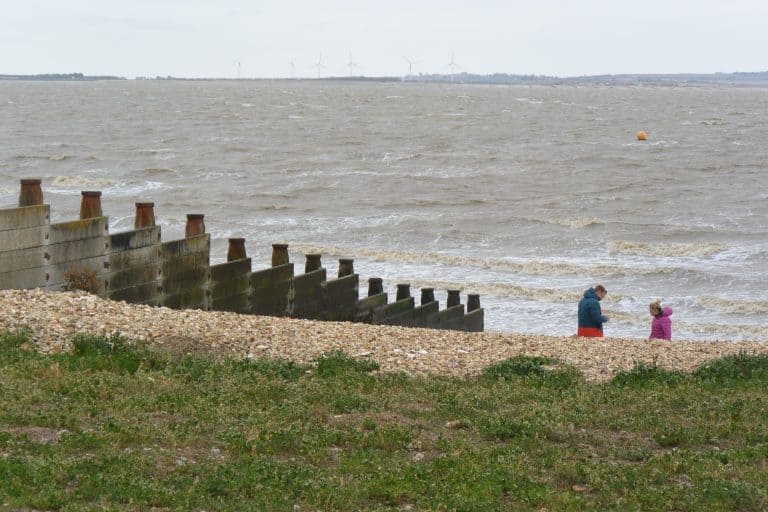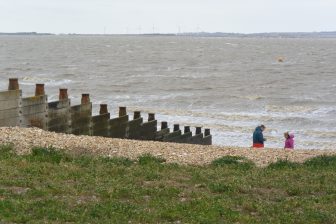 When I proposed to go to Whitstable, my husband searched it on the internet, and he found that the sight of this beach hut came out first.
Although I have been to this town many times, I haven't seen it, probably because I was concentrating on oysters.
So I didn't know where the beach huts were in Whitstable.
We couldn't find any around the harbor, so we asked the person who were selling the beach hut photos at a store.
She said that there were places where you could see such a scene whether you went to the right or to the left from the harbour.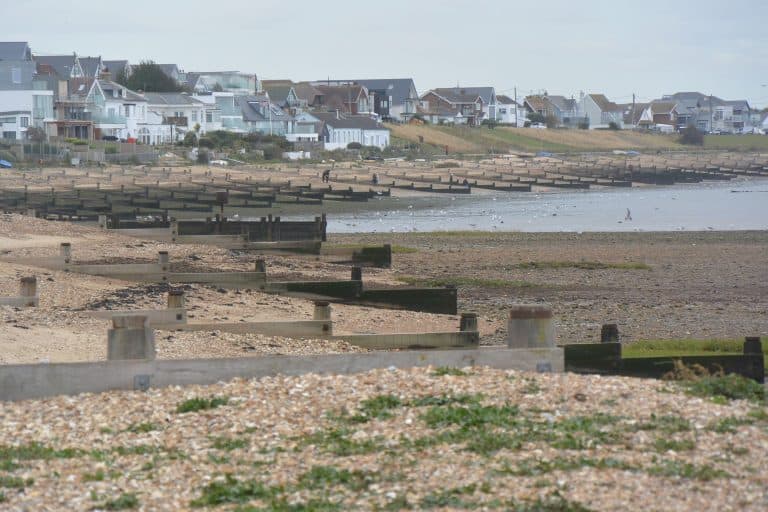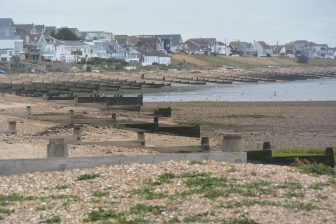 According to this person, facing the sea and going to the right, there is a family-friendly beach and the left is a more natural beach.
She told us that we could walk there in about 20 minutes, so we headed for the natural beach.
Not only was it a dark day with thick clouds, but it was also cold with strong winds, and our corona face mask helped protect against the cold.
However, there were some picturesque sceneries along the way, so I took a lot of pictures while we were walking.
Eventually, such a scene with the beach huts appeared.
Indeed, this was certainly worth visiting.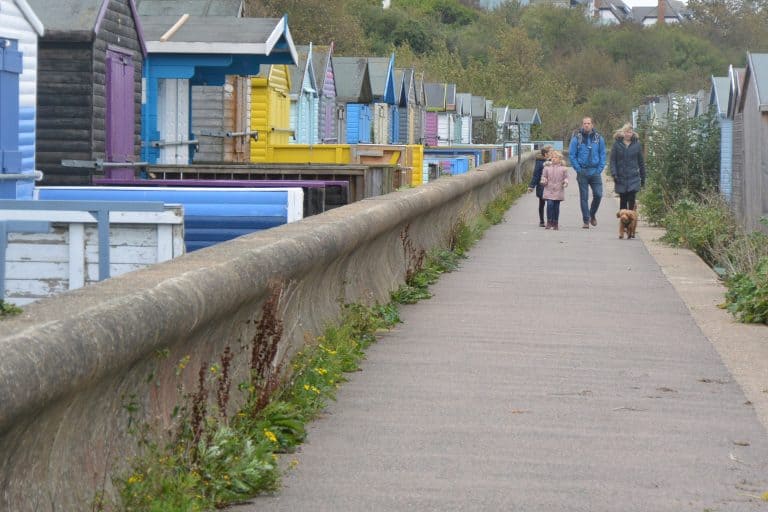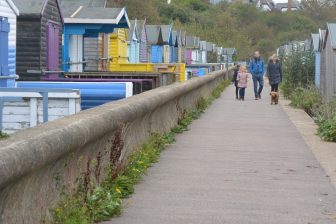 Each hut has a different colour, so the area was colorful and brighten up and it caught our eyes even in such bad weather.
There were huts marked with crabs and mermaids, and I could see the owners were making efforts to distinguish their huts.
It's out of season and the weather was like this, so every hut was closed tightly.
When we went around behind a series of beach huts facing the sea, there were more huts across the path.
In other words, there were two lines of huts.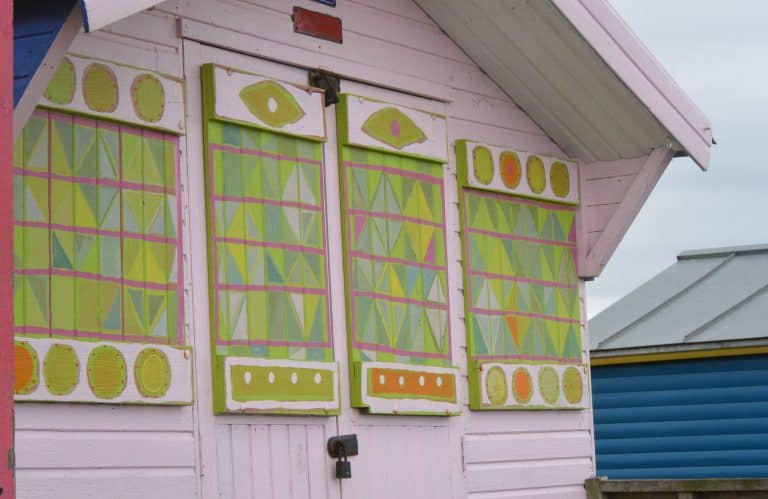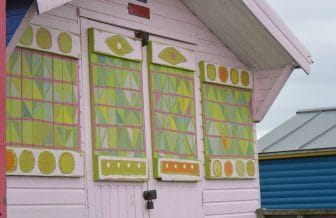 So it means there is so much demand, that is, there are many people who swim or sunbathe in this Whitstable sea.
Seeing the grey sea, I couldn't imagine swimming here, though.
When we took a selfie here and posted it on SNS, I was surprised to see the reactions from multiple friends saying, "Whitstable is a good place, enjoy it."
This town may be a more famous place than I had thought.