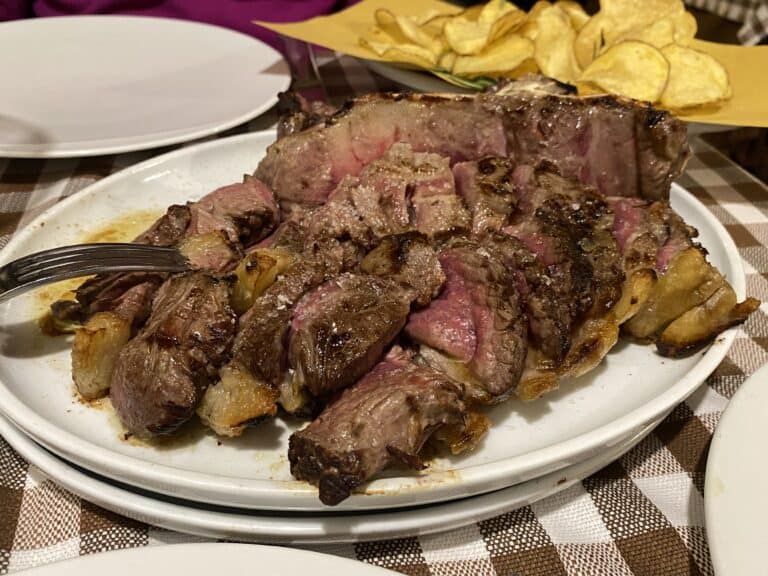 [April 2022] La Vecchia Lira in Milan, Italy is one of our favourite Tuscan restaurants.
It's been a long time since we've been there due to the Covid-19 crisis.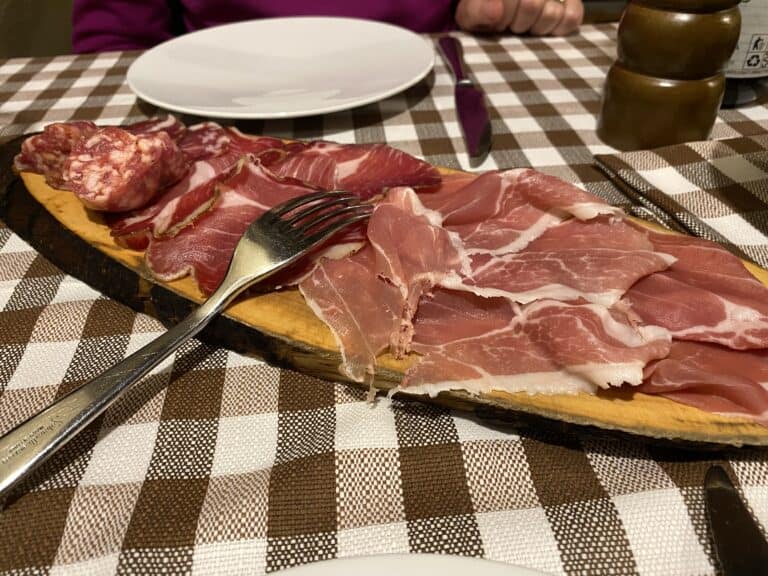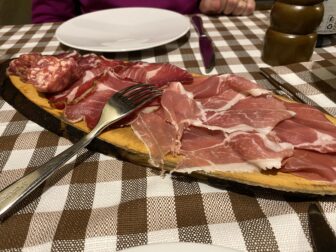 Moreover, I think it was the first time we visited there for dinner because we always had lunch here.
Most of the time, it's "a long-established Italian restaurant that never changes", but because it's been so long that some of the waiters had changed.
Our table was served by a young man from Abruzzo who had only been working here for two months.
You chat this kind of trivial things at Italian restaurants, don't you.
Now for the food.
For the starter, we shared the salami and ham platter.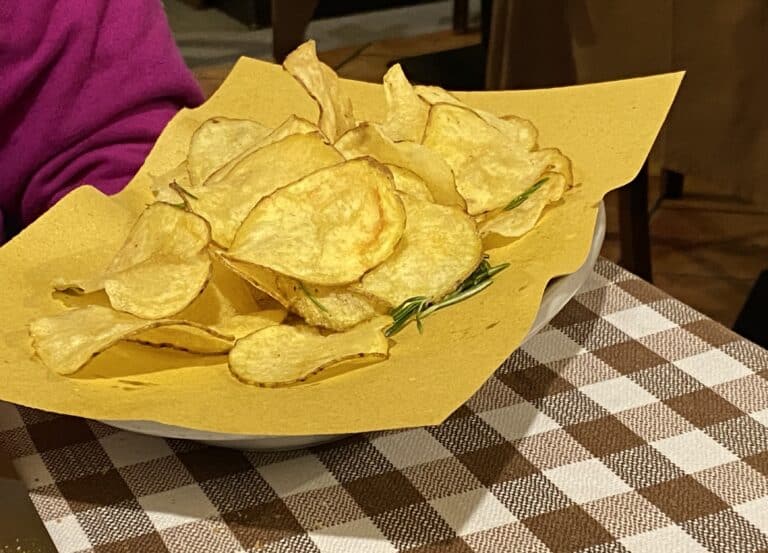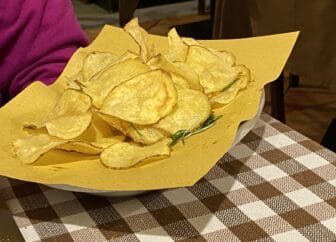 All of them were soft and absolutely delicious.
For mains we shared the Bistecca alla Fiorentina.
We had already decided to have this in this restaurant that night.
Well, it's grilled just right, it's soft, and the taste was wonderful.
The second purpose to eat here was Patata Erotica, which we asked for garnish.
This is the homemade crisps, the specialty of this place, and once you started eating it, you won't be able to stop.
It was difficult to refrain from ordering another potion.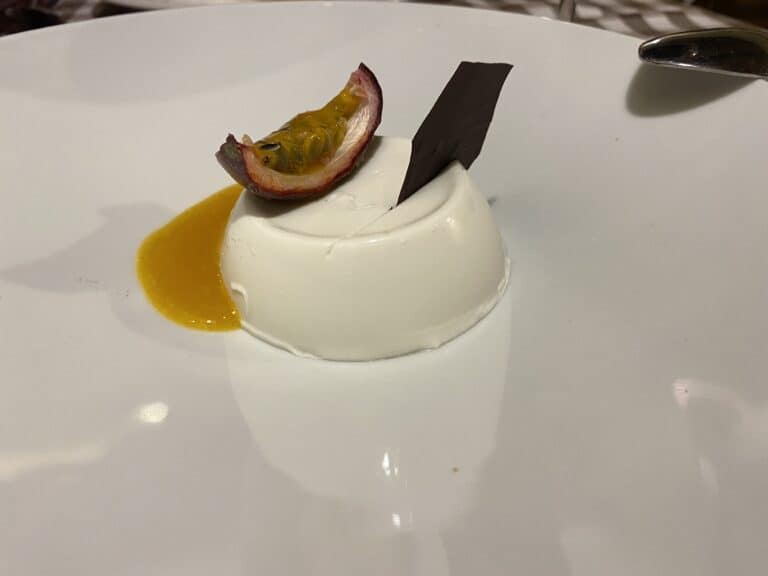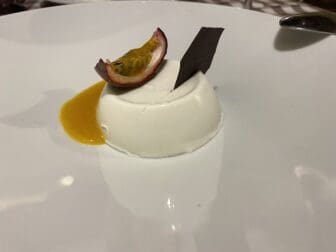 For dessert, I had panna cotta.
It looked more pretentious (meaning small, basically) than I expected.
It was delicious though.
My husband had the Torta Crema Cotta, which looked delicious with a crème brulee inside.
The red wine we had was called Piastraia Bolgheri from Tuscany.
I think I drank this for the first time, and it had my favourite nice and firm taste.
The bill was €165.50.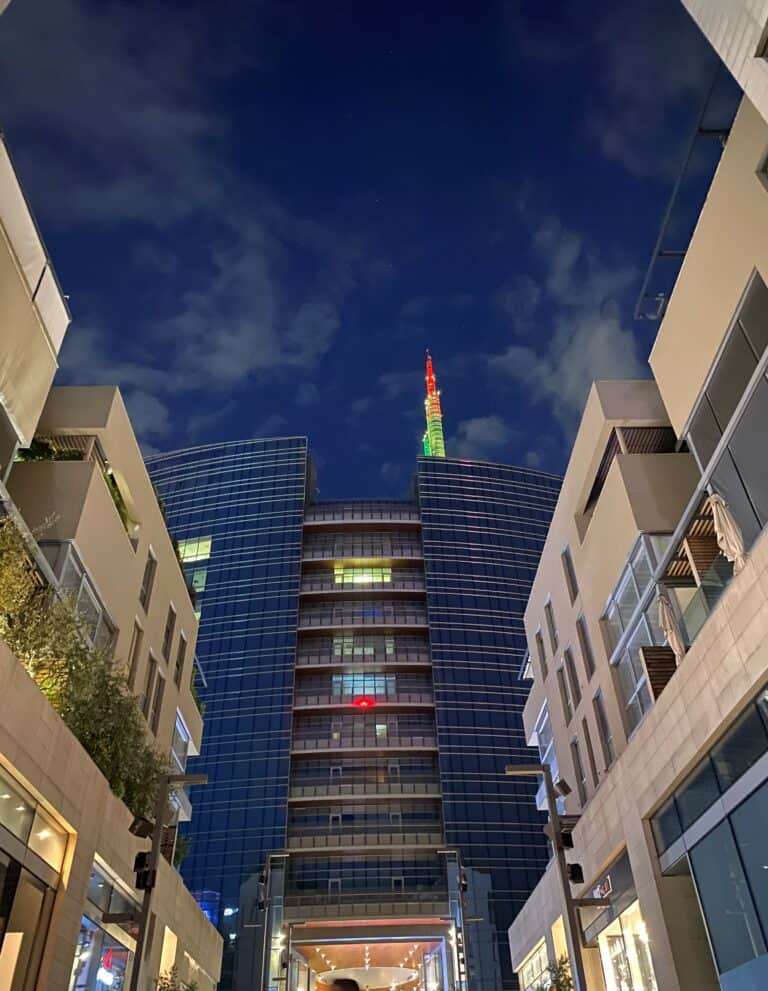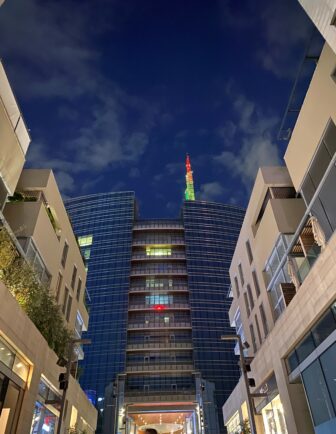 Almost half of them were Fiorentina.
Not cheap, but I think it was worth it.
After paying, we were served limoncello and amaro del capo.
We were so full, so we walked from this restaurant in Moscova, Milan to the Central Station.
Enjoying the weekend bustle of Milan and looking up at skyscrapers, it's a nice evening stroll.
New buildings were being built one after another.
However, it was a little shocking that some of the familiar shops had disappeared.
Even in Italy, shops seem to change a lot.
After all, it's because of Covid.
Still, renovation and construction were flourishing thanks to the injection of funds from the European Union (EU) and the skill of Prime Minister Mario Draghi.