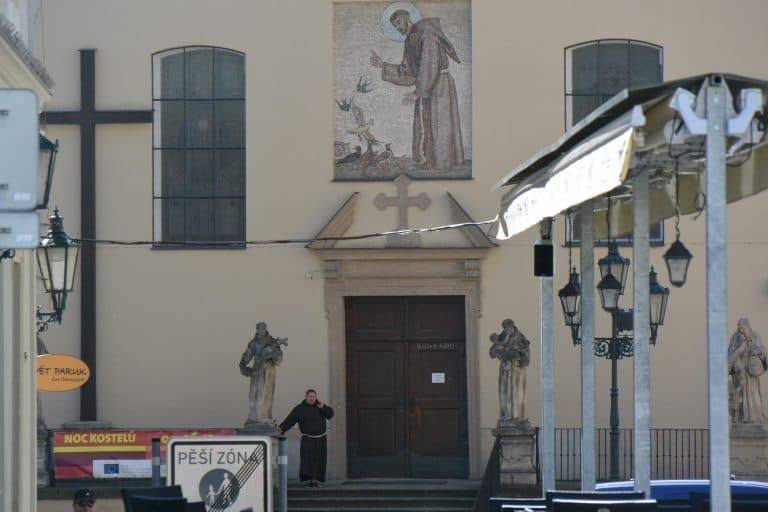 [ May 2017 ] Soon after we came back to Brno from Telč in Czech Republic, we continued sightseeing in the town.
First, we visited the Capuchin Monastery which I was intrigued during the walking tour the day before.
Although it was Monday when many tourist attractions were closed, this was open until 6 pm.
The Capuchin Brothers are associated with the Italian Saint Francis of Assisi and the main doctrines of the order are humility, poverty, love and absolute service to others.
We have visited one of the Capuchin Monastery in Turin in Italy before.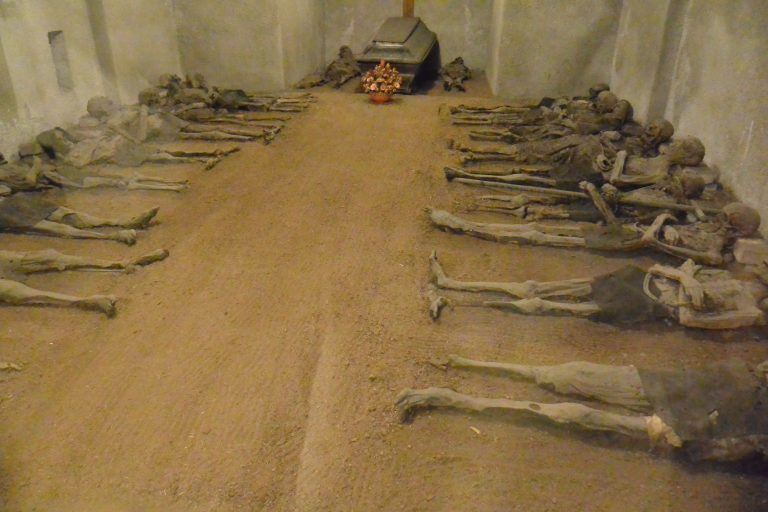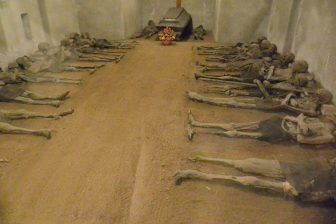 In Czech Republic they have a document saying that there were 15 Capuchin monasteries with 810 monks in 1672.
The monastery we visited in the old town of Brno was built in the middle of the 17th century.
The main attraction here was the crypt where there were many mummies lined up.
They are entombed here until the late 1780s.
The oldest one is the body of Mr. Jakub Kunes, dated from 1658.
Because of the ventilation system and the soil here, the natural mummification was possible, according to the leaflet.
Apparently the bodies were brought into the crypt in a wooden coffin with a sliding bottom and laid out on the bare floor with two bricks placed under their heads.
I could see that there were somethings under their heads like pillows which I thought was interesting.
By the way, in April 1950 under the communist regime, the monastery was sequestrated and monks were sent to prison camps.
The younger monks were brought out to join the army.
The normal order was restored in February 1990.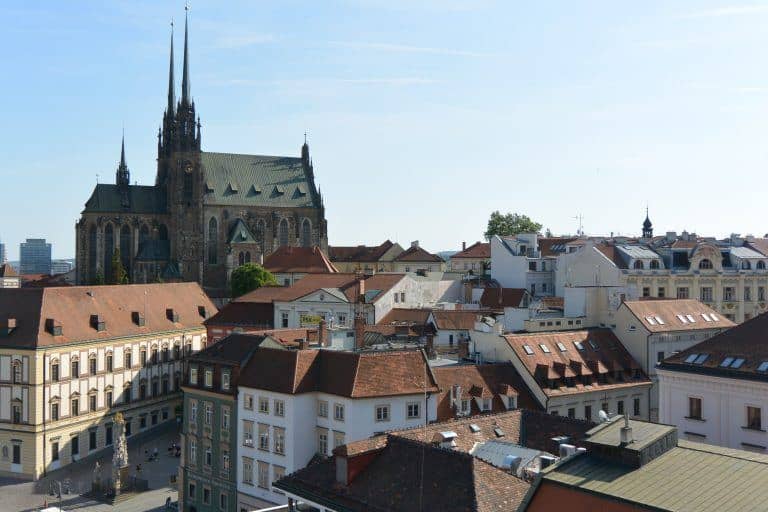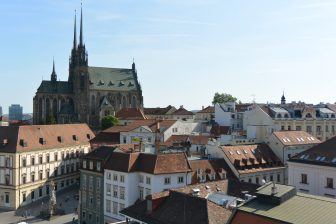 After looking at the dim crypt, we went and climbed the tower of the Old Town Hall.
This town hall was originally built in the first half of the 13th century, but it was renovated and enlarged many times.
Regarding the tower, the last time they renovated was 1905 adding 5 metres and now the height is 62.66 metres.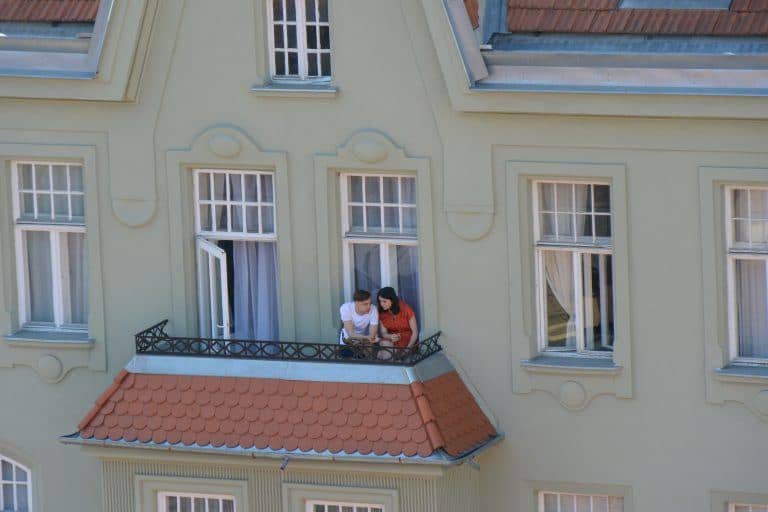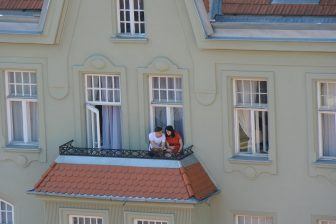 I did not count it, but the staircase to the top has got 173 steps apparently.
It was easy to go up as the wooden stairs were nicely done.
As expected, the view from the top was nice, though Brno was not so picturesque to be honest.
This tower is in the middle of the built up old town, so we could feel close to people's lives.