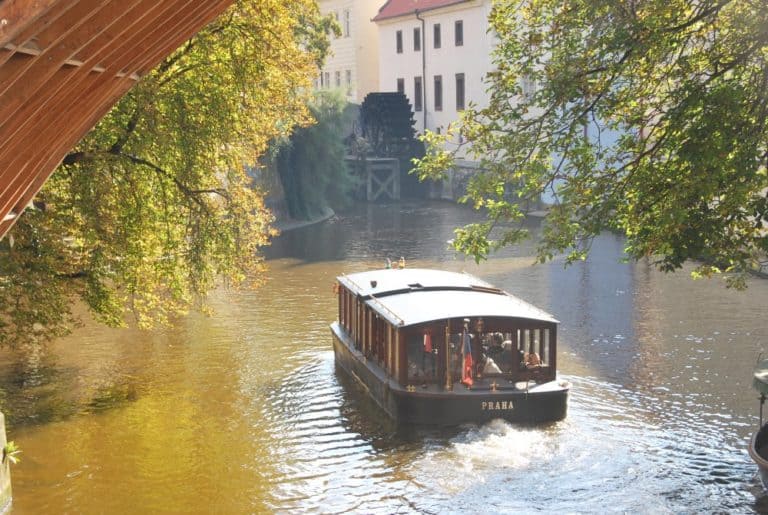 [ Sept.2013 ] We took a sightseeing boat on Vltava River in Prague.
This river is famous for Smetana's symphonic poem ' The Moldau" and it is often called Moldau river, but real name is Vltava.
The sightseeing boat services are popular and all over the city, you can find the way to get a ticket.
We talked with black people wearing sailor suit at the canal.
They took us to a small boat on the canal to get to the main harbor and we changed to a bigger boat there.
It cost a bit less than 300 CZK (12 euro) per person with a drink and a snack.
The boatman who was the guide as well explained that the Vltava means a rough river, which flooded many times.
Also he said that it used to be frozen in winter, but because they made a dam above, it does not get frozen any more and so on.
He spoke in English without any microphone, so it was a shame that I could not catch some of his talk.
He gave us a good impression and the running the boats was organised very well.