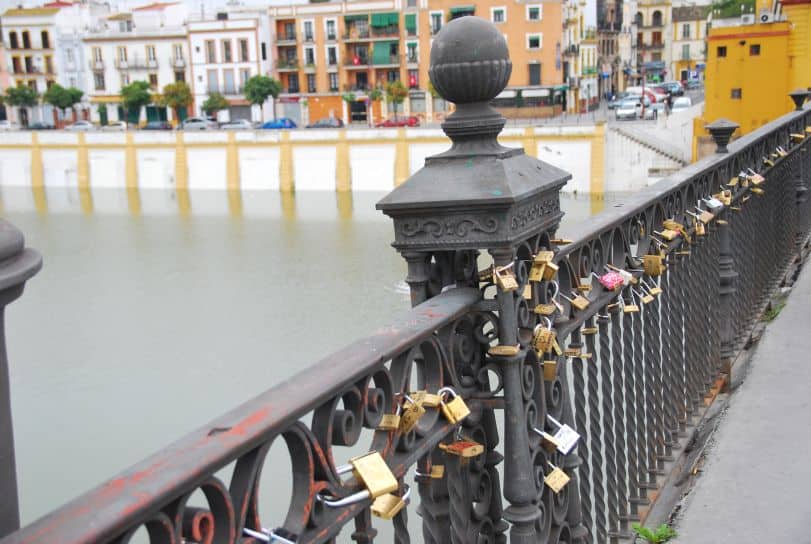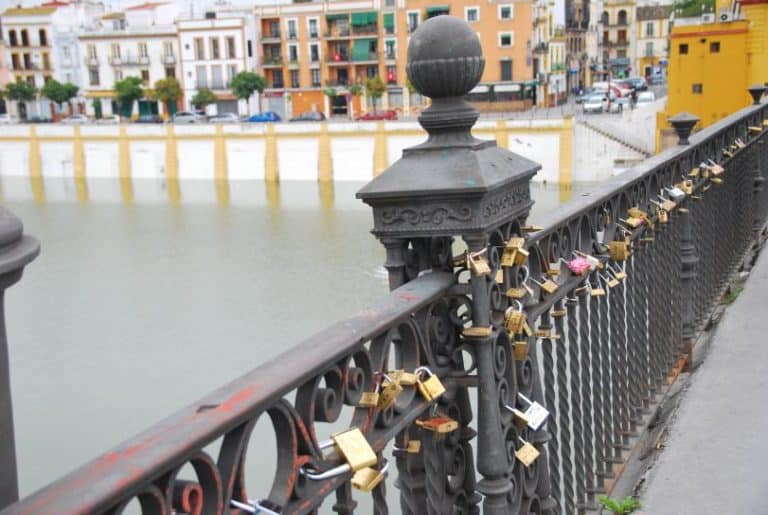 [December, 2010] We crossed over Guadalquivir river in Seville.
And we saw a lot of locks on the railings of the bridge again.
I have seen this sort of sight quite a few times recently.
I suppose the lovers all over the world want to believe in 'happy ever after'.