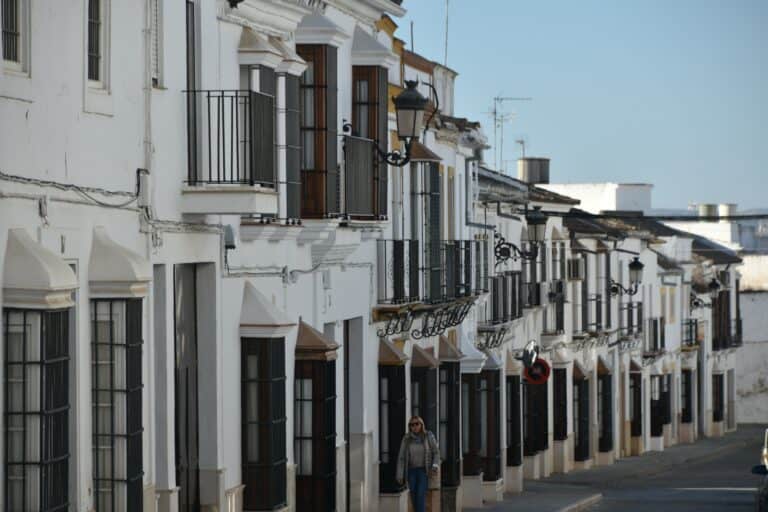 [Nov. 2021] There are no taxis in Osuna, a town in Andalusia, Spain.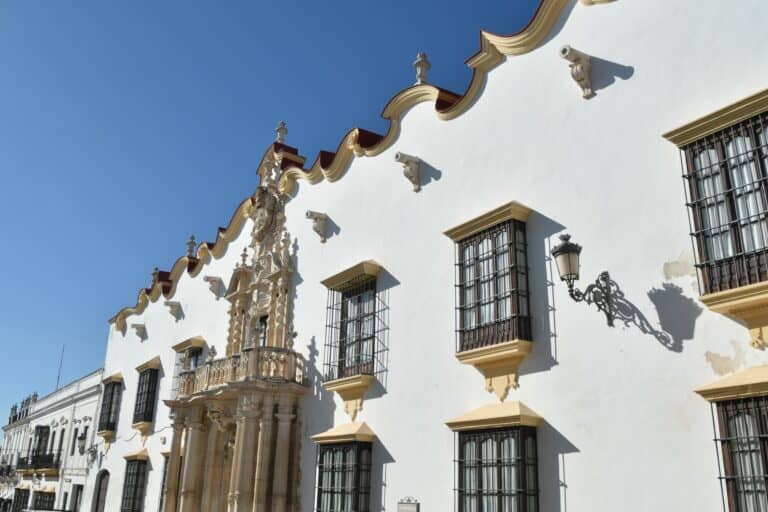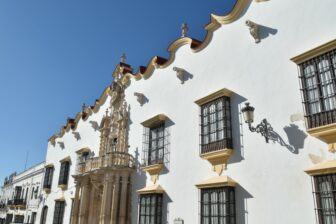 We took it for granted that we would go to the hotel to pick up our luggage and take a taxi to the train station, and we were shocked to hear that fact from the hotel receptionist.
When I looked it up, it was a town of a reasonable size with a population of about 18,000.
The hotel person apologized, "We'd like to do something about it, because it's a town where tourists come."
However, there was no hotel shuttle service, either.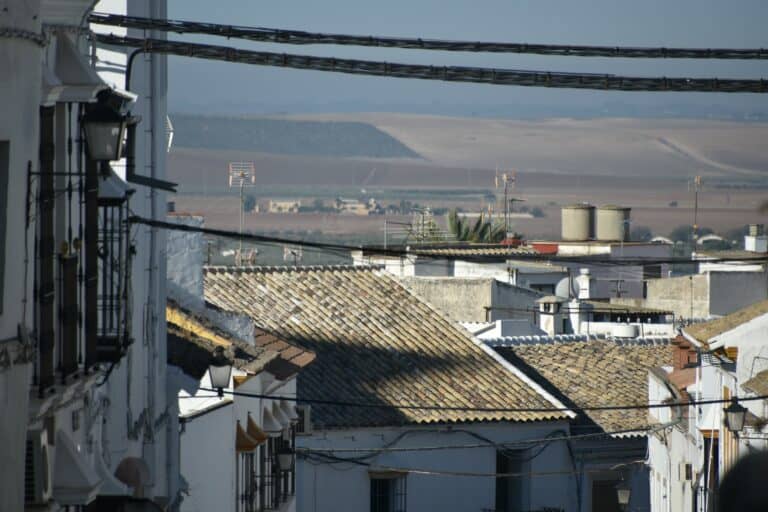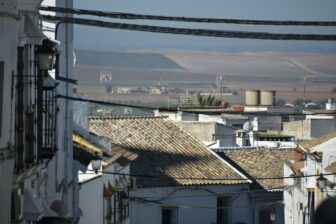 I suppose that most of the travellers who come here travel by car, and few may travel by public transport like us.
We had no choice but to drag our suitcases and walk endlessly to the station.
Fortunately, in this sloping town, the station was on the lower side, so almost all the way it was downhill.
Still, it was a long way.
Osuna station finally we arrived was an unmanned station.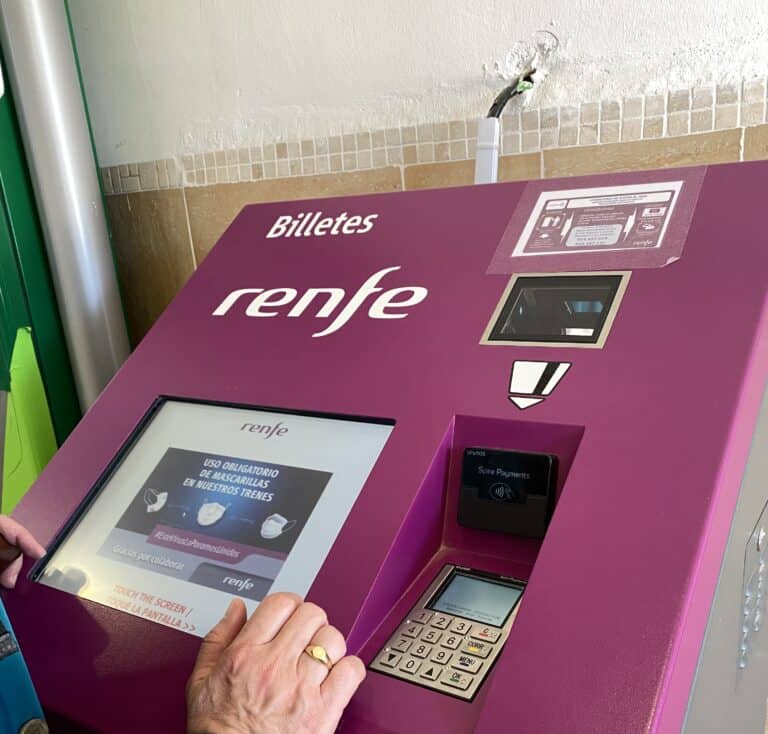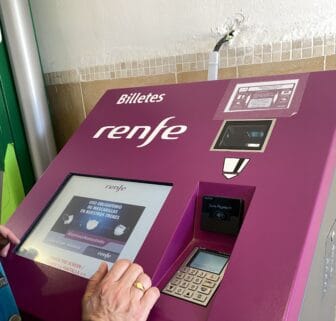 We tried to buy tickets at a vending machine, but it was broken.
We entered our credit card details twice, but we didn't get a ticket.
When we were struggling, another passenger told us that we could buy it in the train.
However, the conductor did not come during our journey.
That's fine, but I was afraid that the card with the details entered would be misused, so I checked it immediately after returning home, but not only was there no misuse, but as a result, it seems that we got on a free ride.
Well, the problem was that the machine over there was broken…
Before returning to the hotel in Osuna, we ate delicious tapas without knowing that we would have such a hard time later.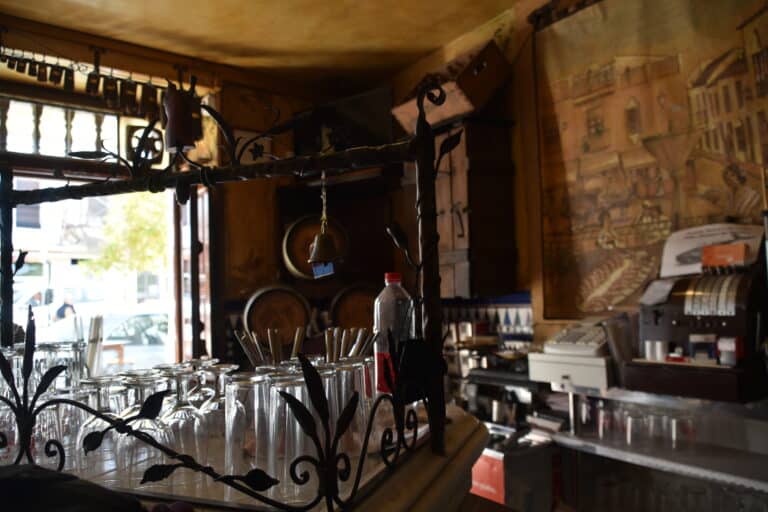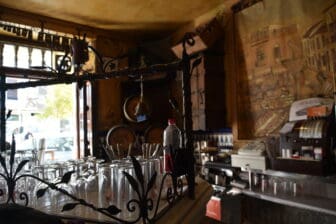 The tapas bar was called Taberna el Currito Chico, which was recommended by the person at the bullring.
It was the time before the excellent restaurant which we went to the day before opened, so we went here.
We sat down at the counter and ate at this small tapas bar.
First, the Galician octopus, bacalao (dried and salted cod), and the pork secreto that we had learned the taste the day before.
That wasn't enough, so we asked for recommendations from the restaurant and added beef tataki and pork cheek.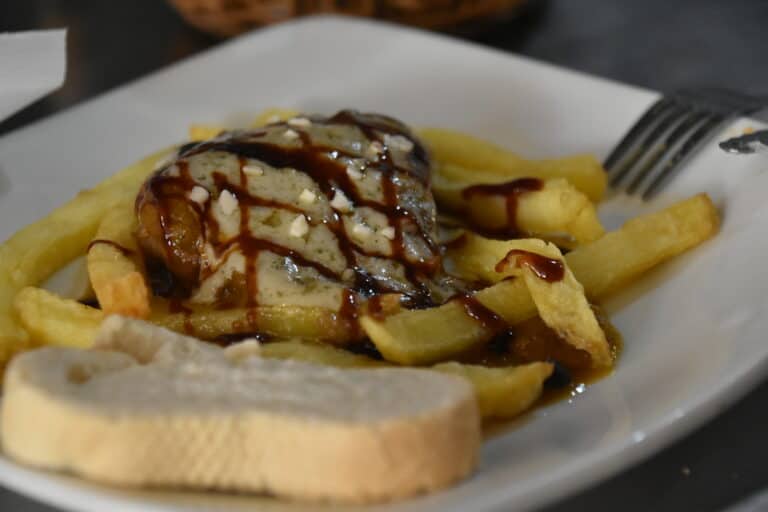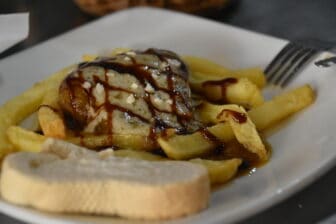 All of them were more delicious than expected.
Especially the pork cheek meat that was recommended was so good that it melted in my mouth.
After all, in the Andalusia region, we should eat only tapas.
There was nothing sweet in this tapas bar, so we ate an apple cake at a cafe in the market in the town of Osuna and made it a dessert.
This was also very good.