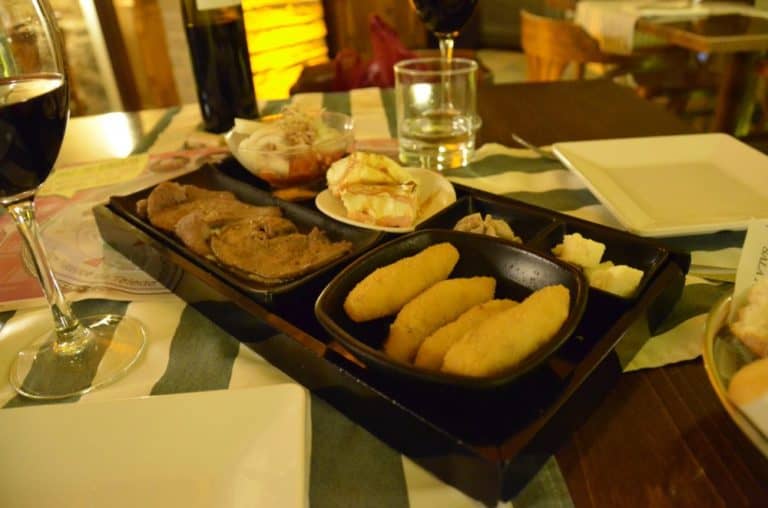 [ Mar.2014 ] For the first dinner in Toledo, Spain, we went to a restaurant called La Abadia, which was recommended by the person in our hotel.
We arrived there at around 7:45 pm.
The ground floor tapas bar was already lively with full of people, but the restaurant underground opened at 8 pm.
Spanish people eat late, don't they.
The restaurant was like a cellar.
We were guided to the first underground floor, but local people who seemed have booked in advance went further down.
On the menu, it said " we produce creative tapas, if you do not like it, do not worry, we will replace it".
So we ordered the mixed tapas for the starter (photo), and it was great.
Pate, croquette, salmon, venison and so on…all of them were very tasty.
For the main I chose Iberian pork, which was very good, too.
Afterwards, I noticed this restaurant was listed in my guide book and according to that, this place used to be a 16 century palace.
The atmosphere was very nice, but I must say it was not that flamboyant.