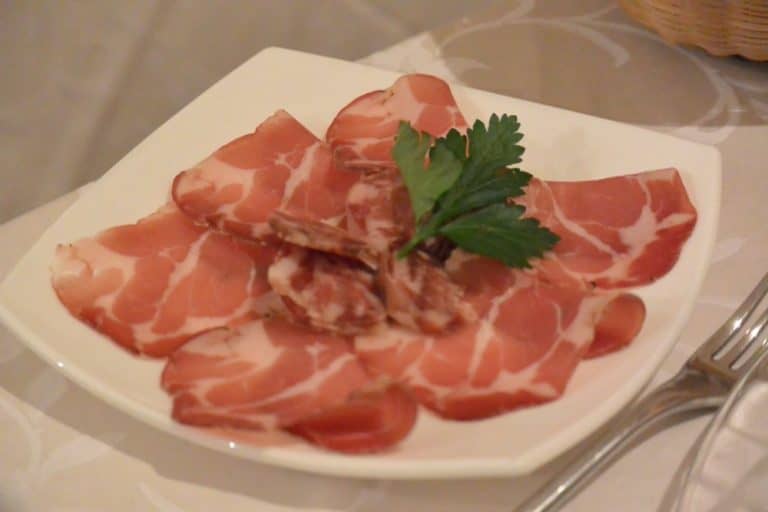 [ Nov.
2013 ] In Martina Franca in Puglia, southern Italy, we went to a restaurant called I Templari which we found online.
I had forgotten that in Puglia, the main thing was the starter.
Most of the restaurants have a starter set, and if you order that, they serve you dish after dish almost endlessly.
The photo here is one of them, a ham made from the neck of a pig, which is a speciality around here.
When the last cold dish came, I thought " I can go much further", but after that came three kinds of flied vegetable dishes, meatballs, and so on and I felt too full.
We had to leave a dish of beans in the end.
I could not manage main dish after this, so went straight to the dessert and cream of Limoncello.
They explained that it was not the Limoncello season, so they were serving only cream, which was actually really good.