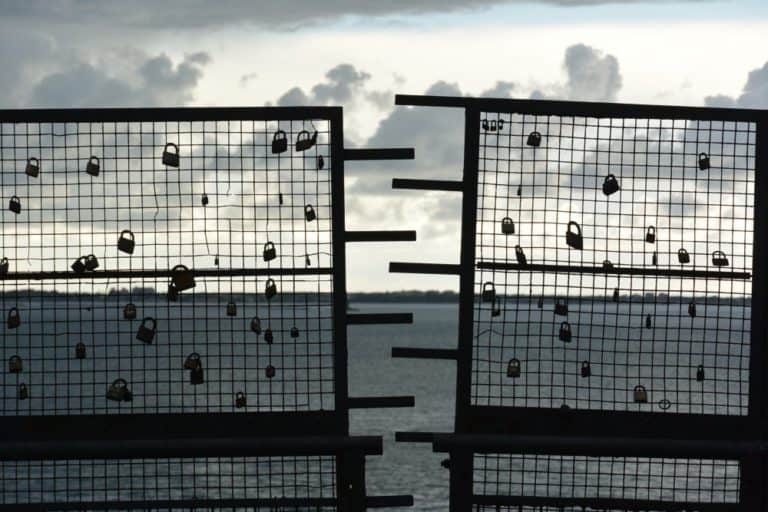 [ Nov.
2013 ] We visited #Taranto, a town in #Puglia in southern Italy.
I had passed here a few times, but it was the first time to walk there.
Unfortunately the weather was bad.
This is a photo of a railing of Girevole Bridge which connects the old town and the new town.
There were a lot of padlocks which is the symbol of love.
The reason why the railing is separated is that this bridge opens in the middle by turning when tall boats pass.
The Tower Bridge in London opens in the middle by moving upwards, but this one has got some equipment to make it turn 90 degree without changing the height.
It was built in 1887.
I wish I could see the opening the bridge…
Taranto is a town of a naval port.
In the sea I could see that they were cultivating mussels.