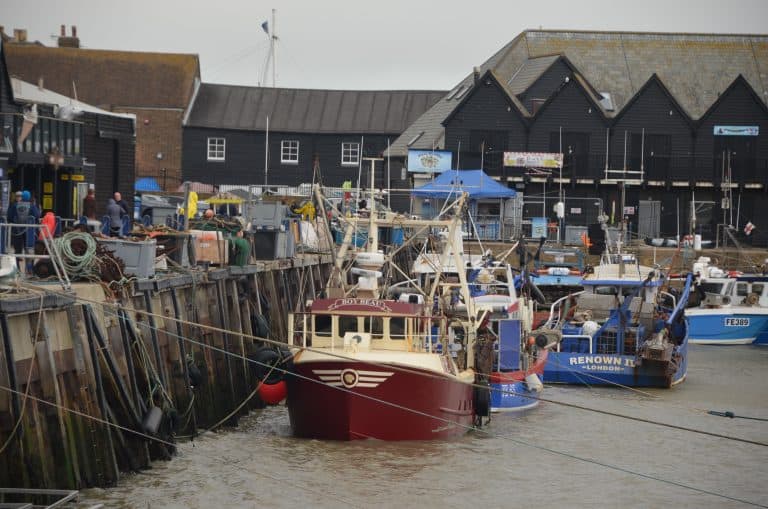 [Sept. 2020] We usually have a short trip every year at the end of September, but this year the Covid-19 gained momentum again, so we gave up having a holiday.
But it's boring to stay still at home, so we decided to take a day trip to Whitstable, a port city in southeastern England.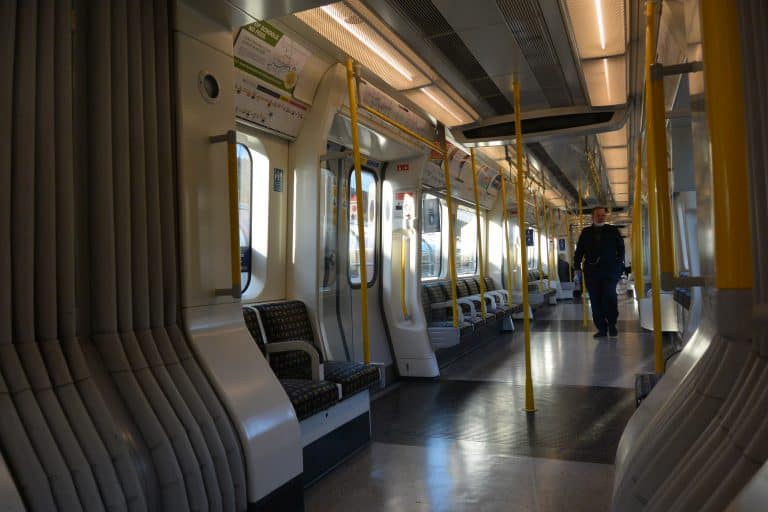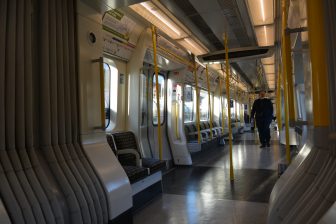 Whitstable is famous for oysters, and I've been there several times a long time ago, but it was the first time for my husband.
We got up early and left home at 7:15.
It took some time to get the reserved train ticket from the vending machine, so we had to take one train after the planned one on the District Line, an underground line in London.
We haven't been on the underground since mid-March.
Even though this line is an underground train, there are many parts that run on the ground and there is no feeling of airtightness, so we think this line is safer than other lines.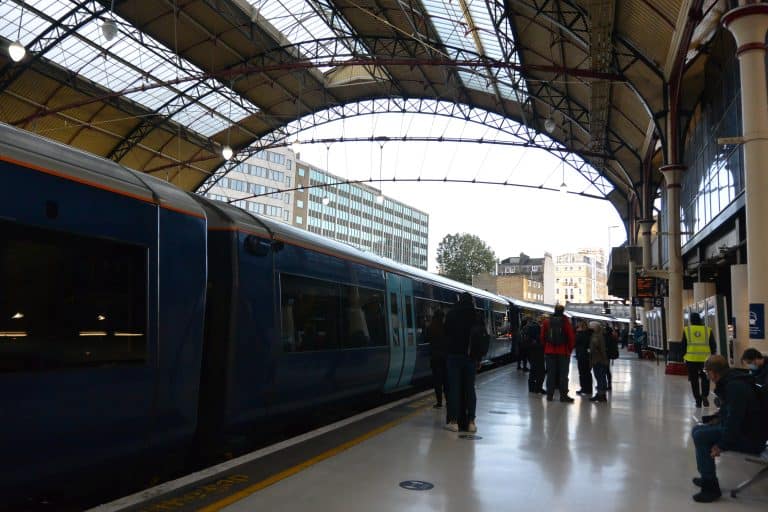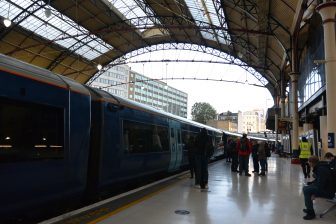 Since it was early Saturday morning, there weren't many people so I didn't feel any danger.
Trains to Whitstable leave from both Victoria and St Pancras stations, but we chose Victoria because it's safer to reach from our house.
It was a slow underground train, so I wasn't sure if we could get on the scheduled train, but in the end, we were able to get on the train departing at 8:40 without any problems.
This train wasn't crowded at all, so I didn't feel the danger which we had felt when we went to Looe in July.
It took about 1 hour and 20 minutes to get to Whitstable.
The sky was blue while we were near London, but when we were reaching Whitstable, it became cloudy and dull.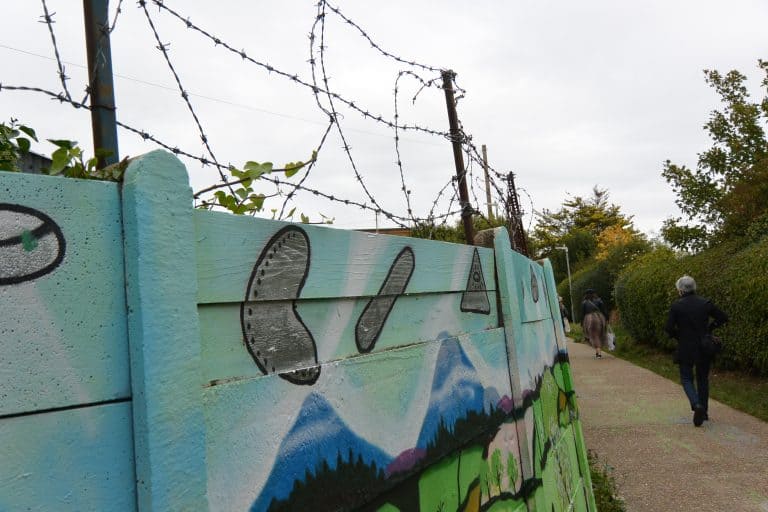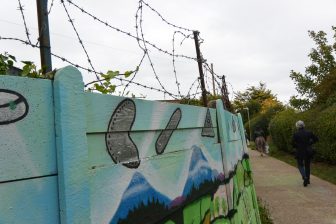 Moreover, the wind was very strong and it was cold,
Maybe because we didn't have breakfast, we might have felt cold.
There were no commercial facilities near the Whitstable station.
We followed the arrow to the town center and we entered a narrow pedestrian trail.
It would be scary to walk alone at night on this path.
At the end of this pedestrian road, we found a small coffee shop called Third Love Cafe, so we entered there.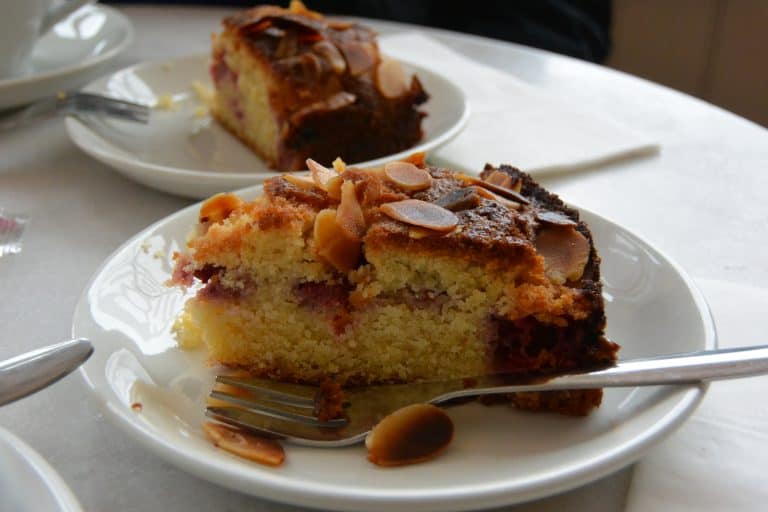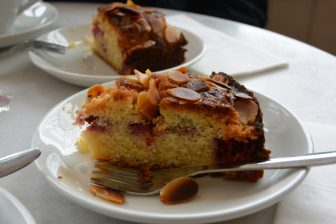 We warmed up with a big British-sized cappuccino and filled our stomach with a raspberry cake.
It may be a popular shop as customers came in one after another.
After eating, I felt a little stronger, and this time we walked along the arrow to the harbour and went out to the sea.
The wind was still very strong (in fact, it was like this all day), and maybe because of that the fishing boats didn't go fishing, so a lot of them were moored.
And we found the Oyster shop on the harbour, typical of Whitstable.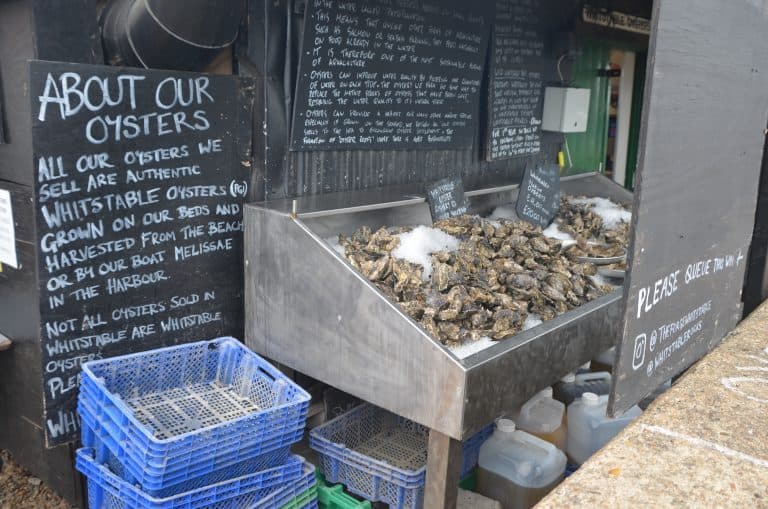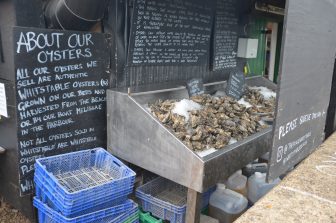 We had reserved a restaurant this time, and we just ate breakfast, so we did not buy the oyster there, though.
There were huts selling paintings and crafts that seemed to be new around here.
Some of them were closed on this day, but I imagine it would be a great success in summer.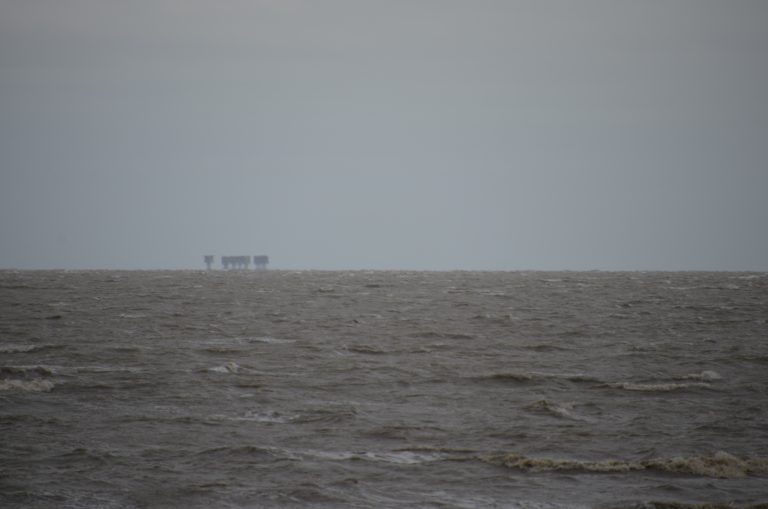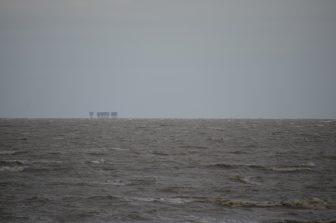 In summer, there seemed to be a tour to a group of platforms built for coastal defense during World War II, called the Maunsell Fortress off the coast.
That looked interesting on the information board.
I must come back in summer.
The platforms were faintly visible far beyond the grey sea.