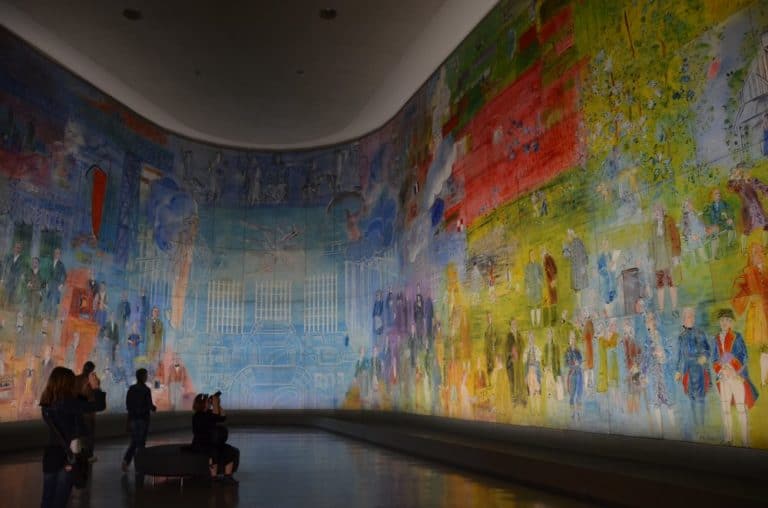 [ June, 2013 ] I went to Musee d'Art Moderne de la Ville de Paris for the first time.
In my guide book, it says that there are works of Matisse, Picasso, Modigliani and so on, which attracted me.
When I got there, I found that they were holding a special exhibition of Keith Haring.
I am not particularly a fan of him, but it was an occasion, so I had a look at it first and then moved to the permanent exhibition area.
And I found that it was closed because of the refurbihment.
So unfortunate! This part would be open two days later.
But the Room of Dufy was open.
This is it in the photo.
When I saw this, I really felt that it was worth coming over here.
It was magically beautiful and I got touched.