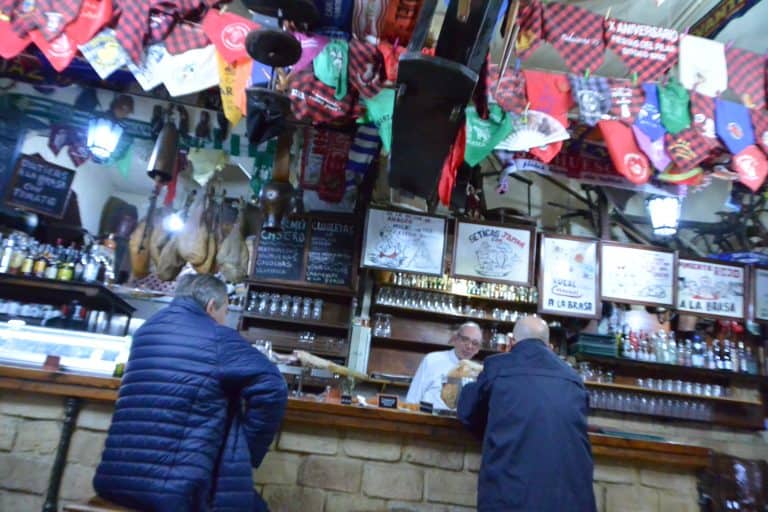 [ Nov.2019 ] In Zaragoza in Spain, we had our meals mainly in the Tapas area called El Tubo, but only once we went to a proper restaurant.
It is called El Fuello which is specialised in Aragonese cuisine.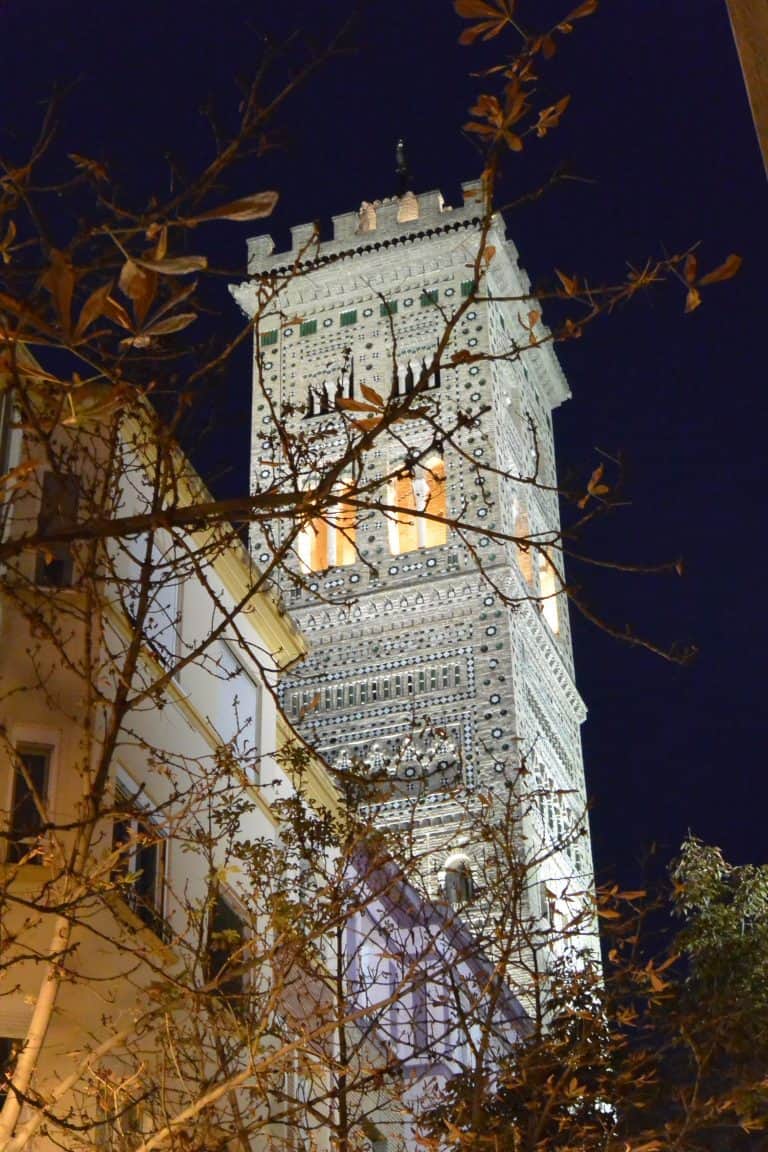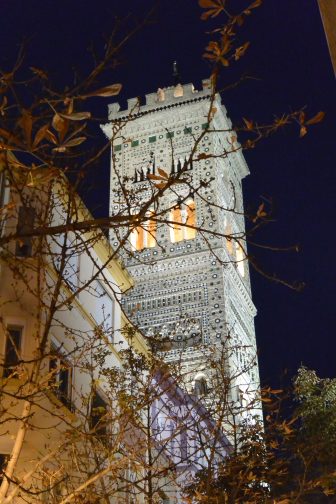 According to the internet information, this restaurant was supposed to be open from mid-day all the way to late at night, but that was wrong.
They open at 7:30 pm in the evening.
This kind of confusion has happened before in Spain.
We went to the near-by cafe to kill the time and had a glass of wine and a piece of Spanish omelet.
I cannot remember the name of the cafe.
The local people were sitting down at a table and playing chess.
Surprisingly it was very cheap : only €4 for two glasses of wine and a omelet.
After eating that, we still had a bit of time, so walked around the area and found a church with a beautiful bell tower of the Mudejar style.
It is called Iglesia de la Magdalena.
They were having a service when we got in.
The woman's voice was floating from somewhere and 6 – 7 people were chanting in union.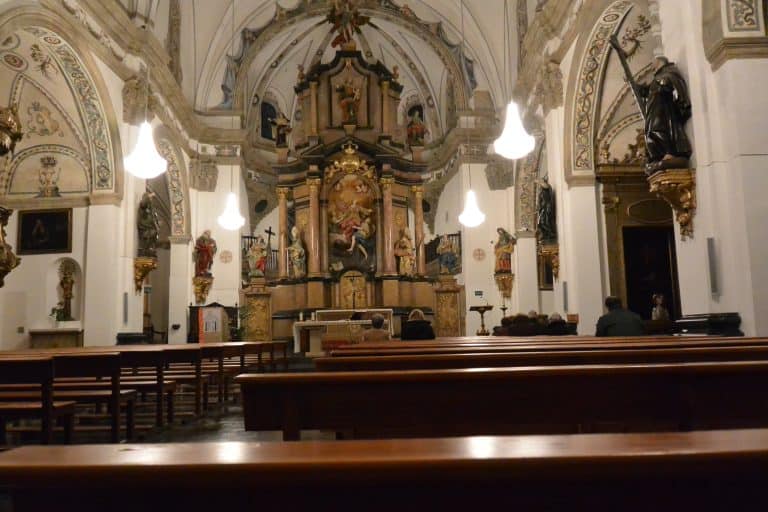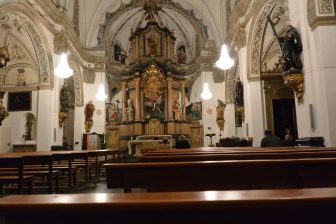 My husband told me that the woman who was leading the service could not be a priest in the Catholic church, but the pious Christians are allowed to lead the service.
I looked this church up and found that it has got the history since the 12th century and the current Mudejar style building was built in the 14th century.
The main altarpiece is made in the 18th century.
After the 17 years of restoration work, it reopened in Feb. 2019.
While they were working on it, they apparently found the old mosque and below that, a Roman street.
People can go up the big and beautiful bell tower and the view from there is breathtaking, but there are no lifts.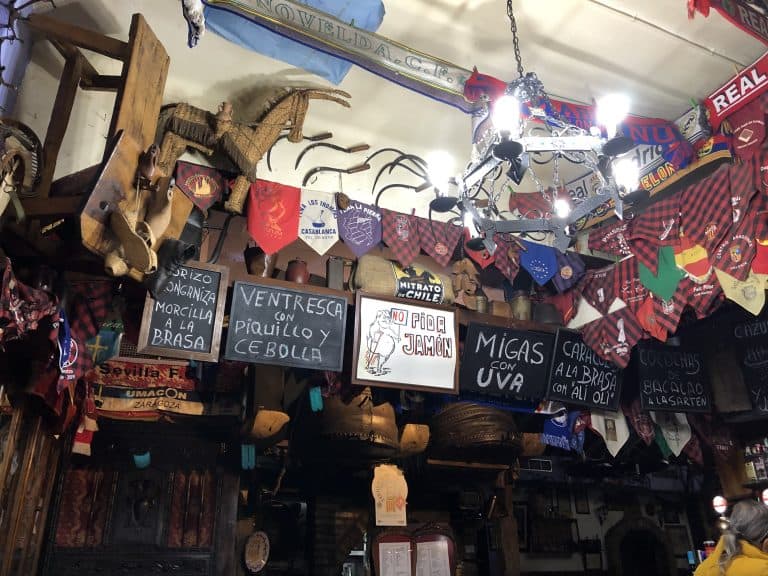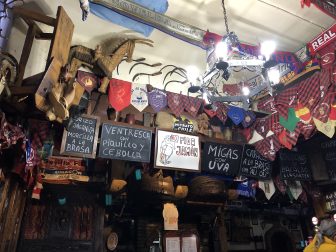 Now the restaurant was open.
We were the first customers for the evening.
First thing you would notice in the restaurant is the decorative interior.
I do not know if there is any order, but so many things were hanging.
They must be the things related to this region.
Because it was early for them, they opened only one part of the restaurant, but later, they let us see the other part, which was very decorative, too.
While we were eating, the regulars came in and had a drink at the bar and went.
Maybe because they just had an election in Spain, they seemed enthusiastic talking about politics with the barman.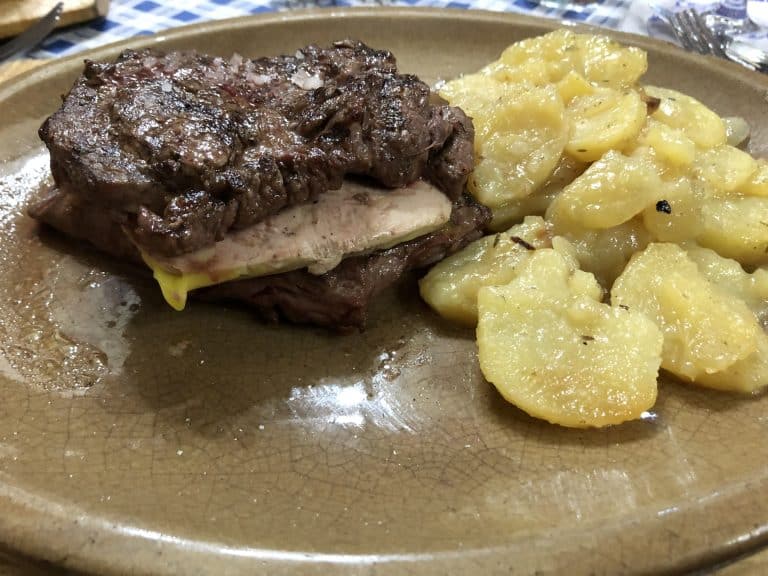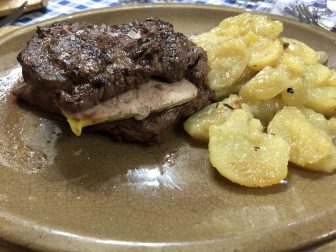 What we ate here was the hearty meat.
My husband had the beef on the bone and I had the two pieces of fillet of veal and the duck foie gras in between.
Both are really rich and tasty.
We shared a salad with asparagus, a pitcher of Sangria and had a dessert each and the bill was €64.50 (£55, $71), which was very reasonable.