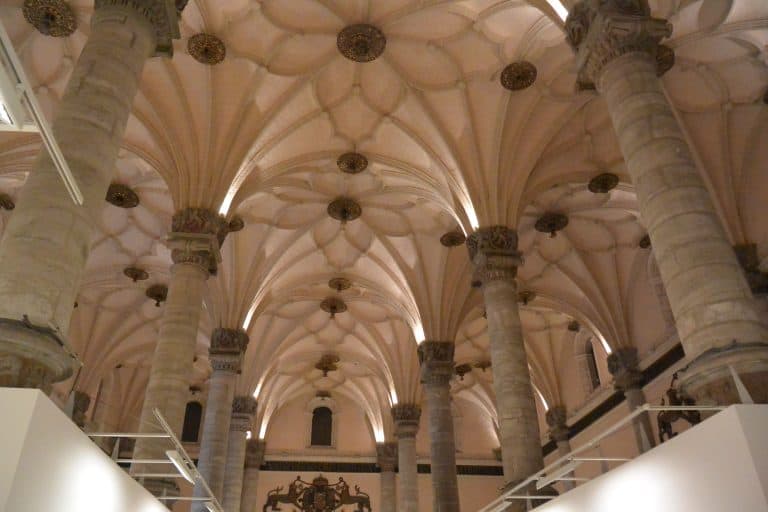 [ Nov.2019 ] On the last day of our three nights stay in Zaragoza in Spain, we visited La Lonja.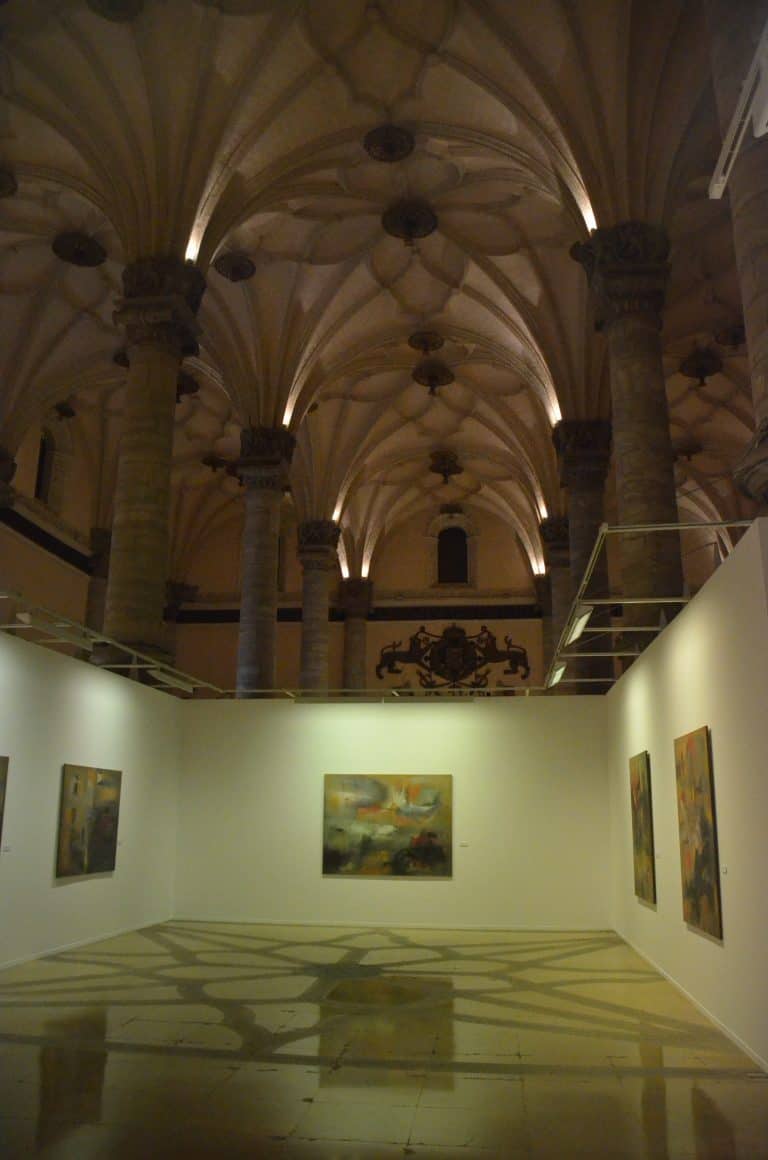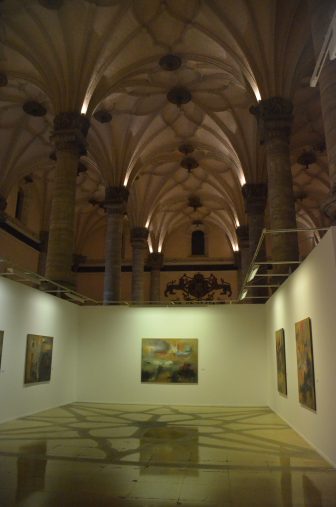 This is another building facing the big square called Plaza del Pilar and it used to be a trading exchange.
According to our guidebook, it was built in the middle of the 16th century.
I remember seeing another trading exchange as a tourist attraction and that was in Valencia.
The ceiling of this one and the one in Valencia were similar.
The building in Valencia was a little bit older, but this design must have been popular in those days.
La Lonja in Zaragoza is now used as an exhibition hall.
When we were there, there was an exhibition of paintings by local female painter, Julia Dorando.
It was free to see them.
The paintings were abstract, some of which were beautiful with lovely colours.
After that, we went to Museo del Teatro de Caesaraugusta.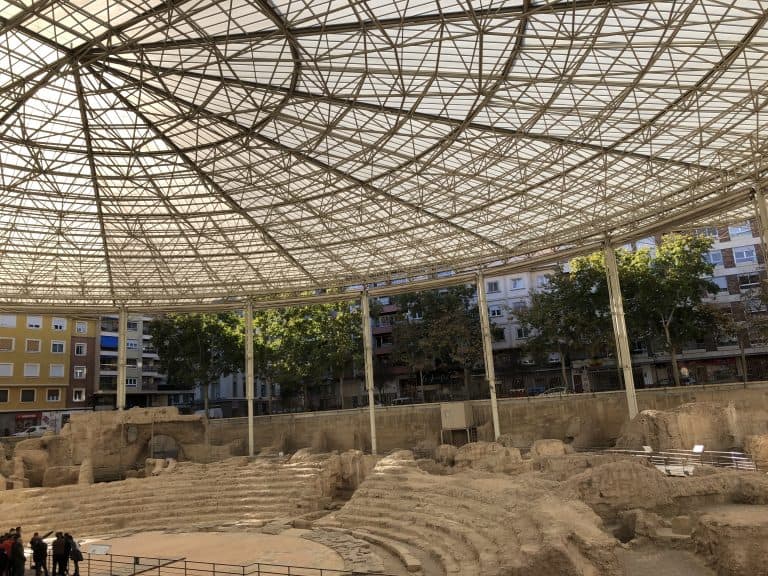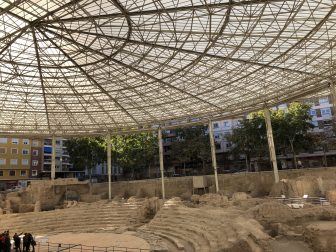 Apparently, Zaragoza was called Caesaraugusta in Roman time.
This is a ruin which was a theatre built in the 1st century AD, the time of emperor Augustus.
It was discovered during the building work in 1972.
It looked a well kept ruin with the roof, but because we did not have time, we did not go in and were satisfied by just looking at it from outside.
The nearby church called Iglesia del Sagrado Corazon de Jusus was also listed as an attraction, so we popped in.
There was a ticket window and it cost €3 to enter.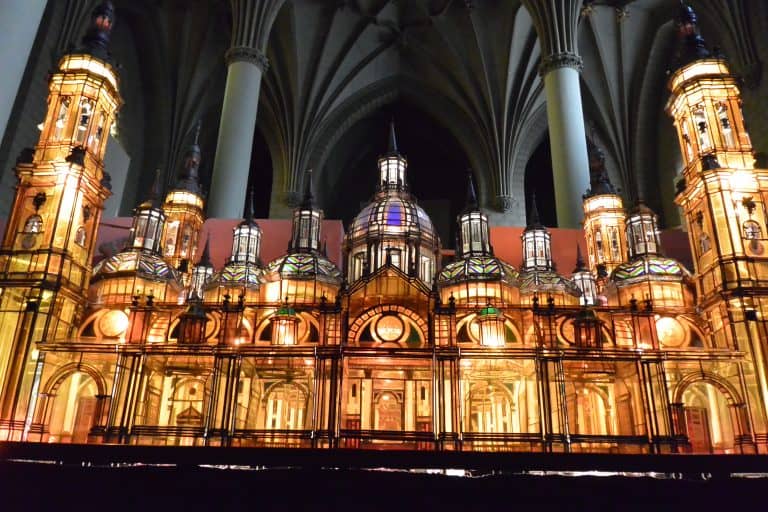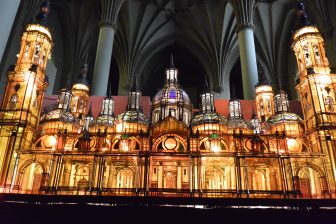 I thought it was a bit strange as a church, but in fact, this was not a church anymore, but a museum of "Rosary of Crystal".
We did not know what it was.
When we entered, we were told to sit down at a bench and a recorded Spanish explanation started with the light on each decoration one by one in front of us.
Even then, we did not understand because we don't speak Spanish.
Anyway, when we went ahead into the church building, we found that there were many festival floats.
Again, each float was lit up and some explanation was given.
They were all made of glass.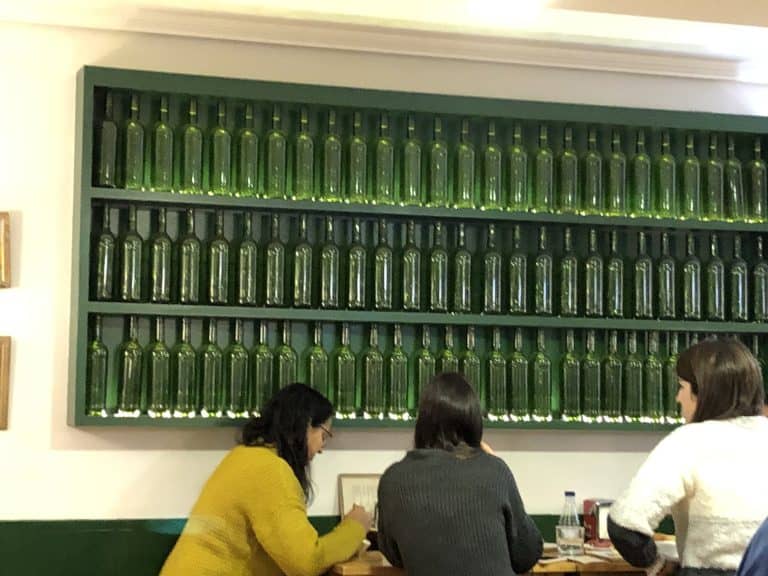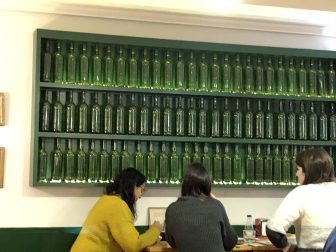 Some were very beautiful and others were rather kitsch.
These floats are to parade through the streets during Las Fiestas del Pilar, the main festival in Zaragoza in October.
My husband who somewhat understood Spanish told me that these floats were made by devoted individuals rather than the communities of the districts in the town.
The most beautiful float was the one in the shape of Basilica of Our Lady of the Pillar.
That was the end of our sightseeing in Zaragoza.
Before leaving, we went back to El Tubo, the tapas area.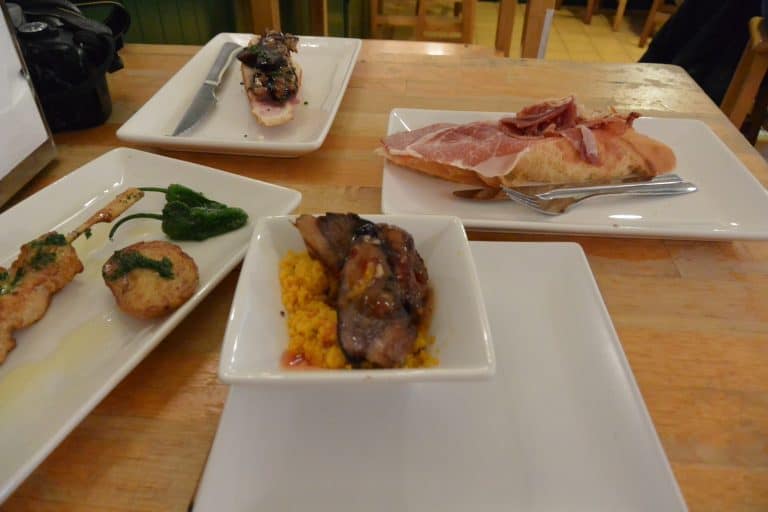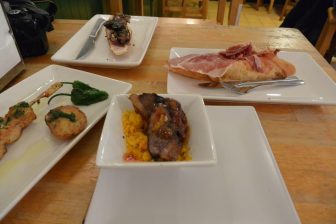 The restaurant this time was called Sin Nombre which was a neat place.
Maybe because it was early, there were not so many people, so we could choose what we wanted from the glass case.
We had 8 dishes, including the ham open sandwich, the foir gras sandwich, Gnocchi, chicken dish, etc. and two glasses of wine each.
The bill was €34.50, which was very reasonable as other restaurants.
Then we went back to Madrid by train.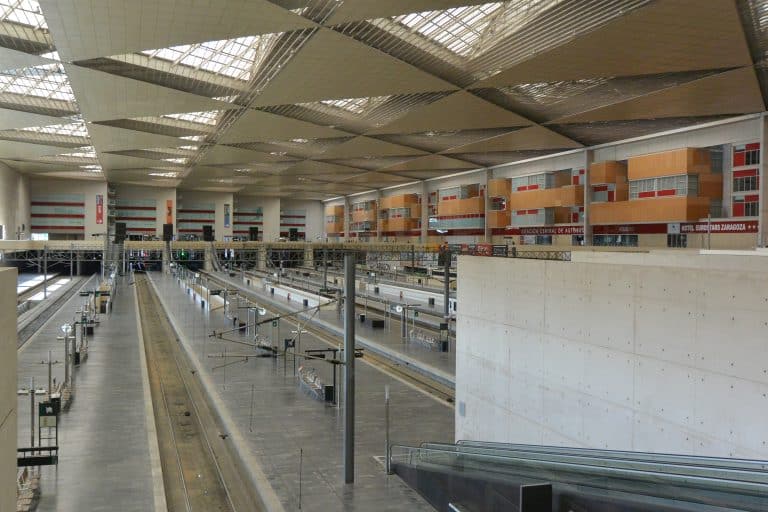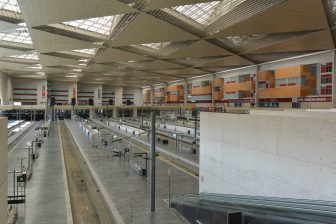 When we arrived at Atocha station in Madrid, we found the sign for the airport and when we followed that, there was an attendant at one point and she gave us the free tickets for the trains to get to the airport.
We had the travel cards like an Oyster Card with us, which we had bought at the last trip to Madrid, but we did not have to use them in the end.