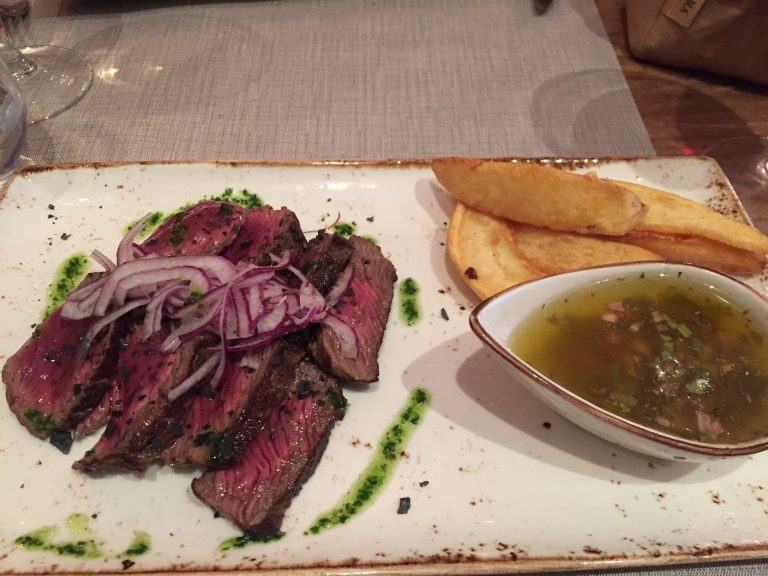 [ Jan.2018 ] We got up very early again and went to Madrid in Spain this time.
We flew from London Heathrow Airport as usual, but because it was very early, there were not many people there.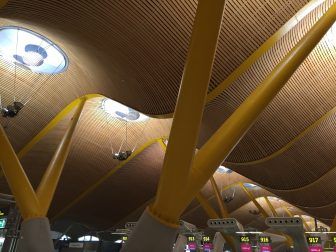 I have never seen Heathrow being so quiet like this.
Apparently our flight was the second of the day.
The Madrid Barajas Airport we arrived at was always impressive with lovely design.
From there, we took a metro to get to the centre.
We bought the tickets of the metro from the vending machine and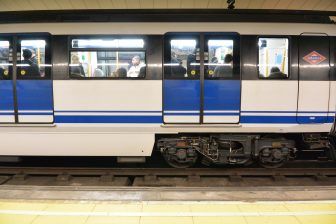 were surprised to see the ticket was hard plastic.
We did not know at that time, but later found that this is like an Oyster card in London, meaning that you charge your money on it and use it many times.
It was good that I did not throw away after using it once.
We had a rest in our hotel in Gran Via, one of the main streets in Madrid, then went out for lunch.
Unfortunately it was raining.
We took a taxi to get to the restaurant we found on the internet.
But surprisingly, the restaurant had closed down.
Not only this first time, but later as well, we found the internet information and the reality was different, so you had better be aware of that in Madrid.
So we wandered around in the rain for a while, looking for a restaurant, but we could not find anything nice, so again we looked up on the internet.
We decided to go a bit further to another restaurant which looked good by taxi again.
Although we learned how to take the metro, because we were not familiar with the city and it was raining hard, we had to use taxis.
This time, the restaurant was open, but it was full and booked up.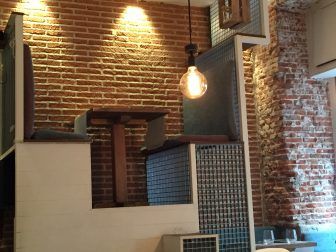 That was our fate on the day.
So again we had to wander around and in the end, we went in to a nearby restaurant called Mesa 3, which looked a bit posh.
According to the information on their menu, people who studied in the famous French cooking school, Le Cordon Bleu started this restaurant and it looked new.
They serve fusion dishes, especially there were some Japanese influences and the menu included  Tempura and Tataki.
It was a small restaurant and probably only about 25 people can be seated.
We shared cheese croquettes and ham croquettes as the starter.
For the main, I chose Beef Tataki.
It was served with lightly cooked onions and Chimichurri sauce, which was very good combination.
My husband ordered squid dish, but he got diced fried hake instead.
Maybe because we ordered from the English menu, the waitress made the mistake, but he said that the hake tasted very good, so we did not complain.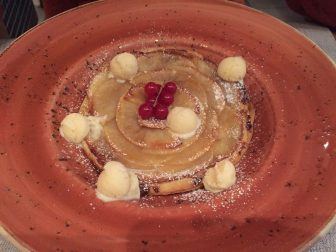 For the dessert, I chose the meringue cake and he chose the unusual apple tart.
Because we were prepared to eat the native Spanish meal for this lunch, at first we felt a bit disappointed, but overall, it was a very good meal.
The man whom we assumed the chef, who showed his face now and then from the kitchen during our meal was an oriental man, by the way.