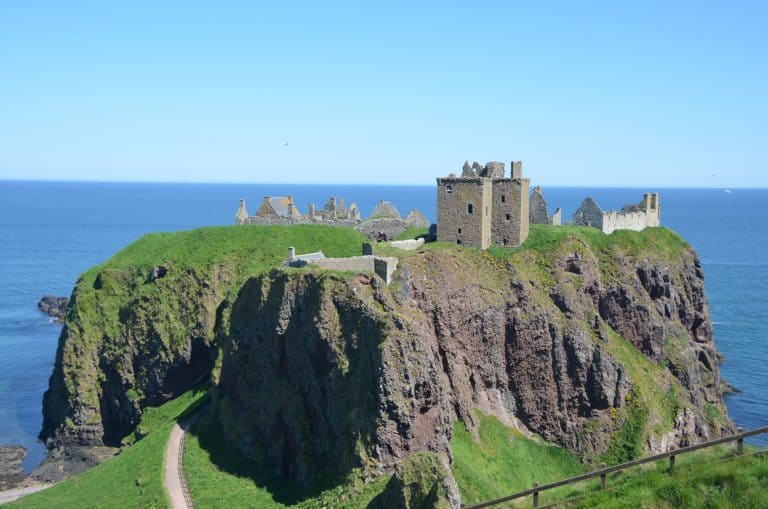 [June 2021] After eating at a restaurant in the countryside of Stonehaven, a town in southern Aberdeenshire, Scotland, we called a taxi to visit Dunnottar Castle, which was the destination for the day.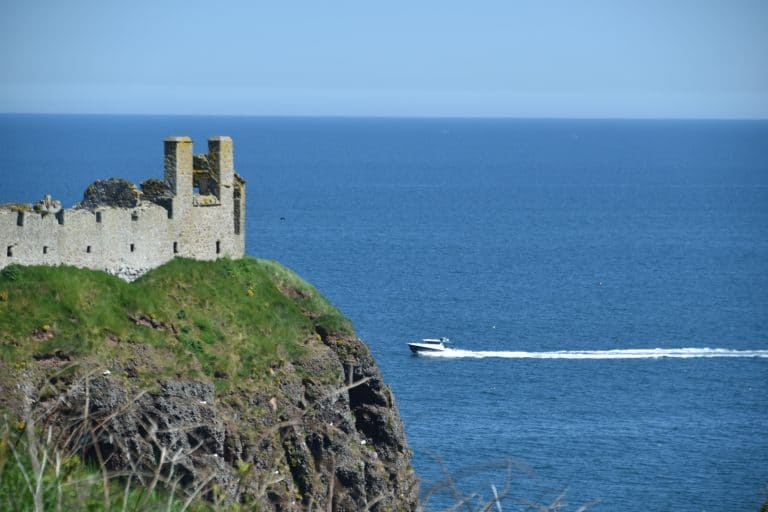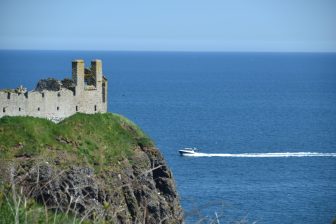 We got out of the taxi in the parking lot and walked towards the castle ruins.
The scenery was just amazing!
Fortunately, we had perfect weather, and the terrain of the green headland that stretched out in front of us in contrast to the deep blue sky and deep blue sea was so beautiful that I kept taking photos.
My husband pointed out, "It's like Civita di Bagnoregio in Italy," and that was exactly what it was.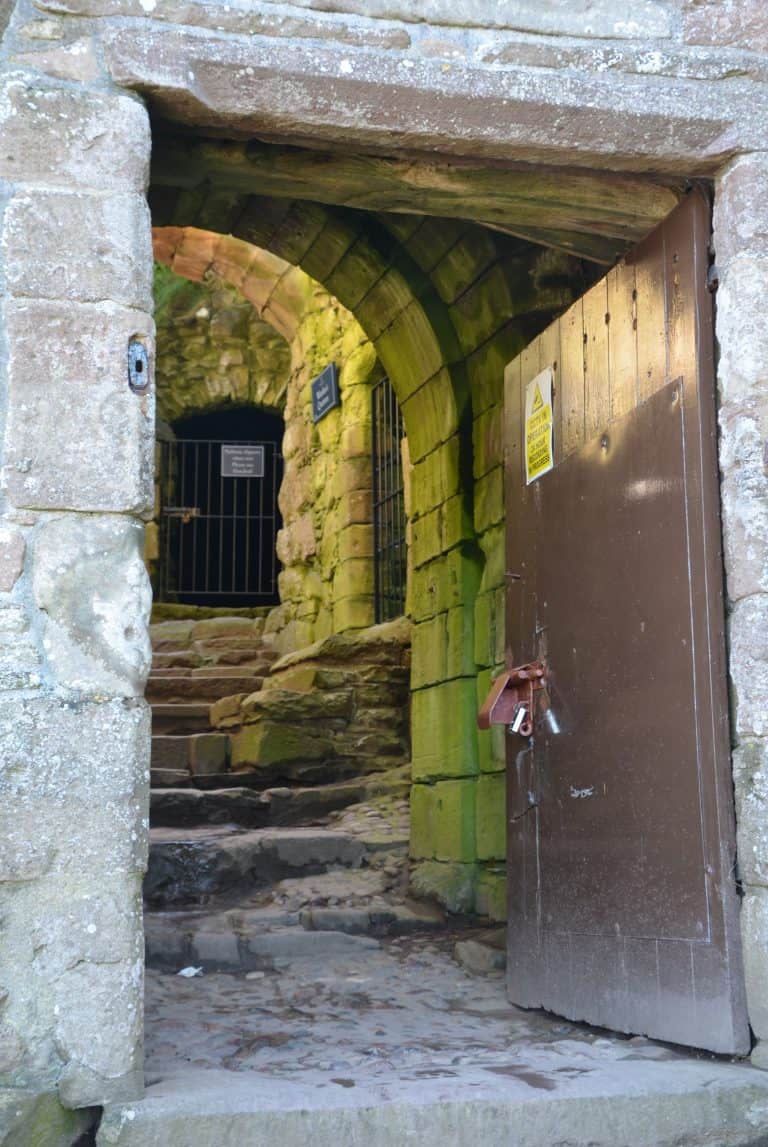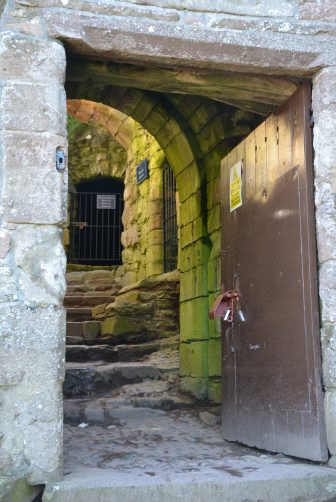 There was a bridge there in Bagnoregio and we could walk up, but here it was more natural.
Once you go down a bit, you can go up and get to where the castle is.
If you want to visit the Castle, you have to be ready with the tickets.
They do not sell tickets on the spot.
Ticket types are divided into morning and afternoon sections, and we had purchased tickets for admission after 1:30 pm before the trip, printed them out, and brought them with us.
This is part of the Covid measures, so I think it is a temporary fix.
The castle grounds were larger than what we saw from a distance, and it was worth seeing because there were still so many buildings standing.
I was wondering who built the castle in such a place, but it seems that a citadel already existed in the 9th century.
Donald II, who is said to have been the first King of Scotland, was assassinated here and the castle was partially destroyed, and since the 14th century, it has been owned by the Keith family, a leading Scottish clan.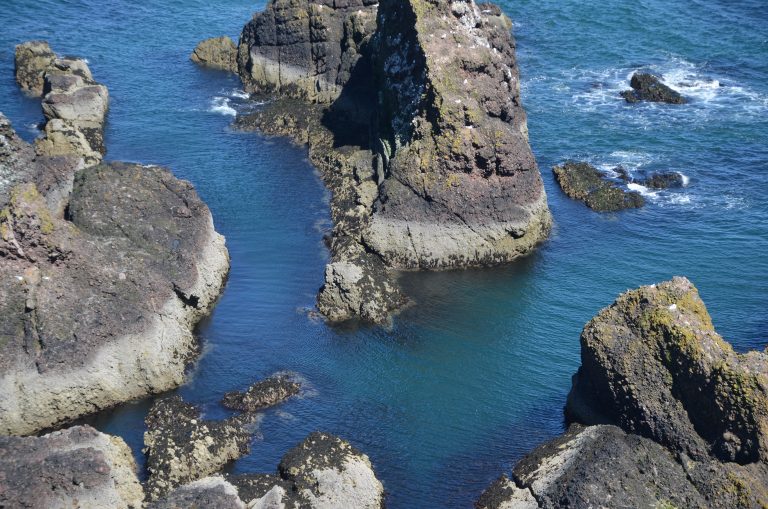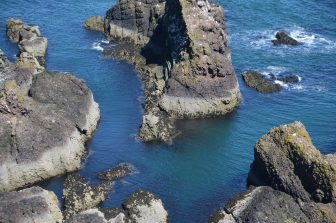 The clan was promoted to Earl, but the last Earl of the clan, George Keith, was found guilty of treason in 1715 because he was a Jacobite, and the castle was sold to a mining company.
Apparently, George Keith himself fled to the European continent, and after that, he got good jobs there and had a long life.
History aside, the attraction here is probably this position.
The view of the sea from the castle ruins was also wonderful.
There was a part that reproduced the interior at that time.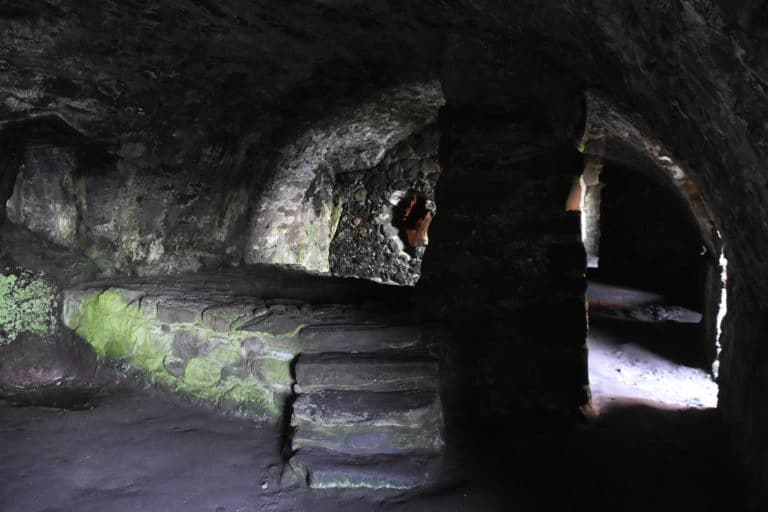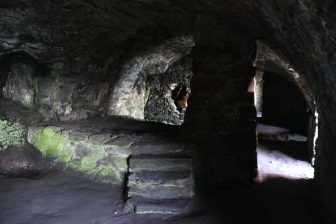 Also, there was a cave-like part where they say the ghost of a woman dressed in green appears in search of lost children.
However, we did not see it.
There were quite a few tourists visiting the castle.
I heard Spanish, French, German and surprisingly many Chinese as well.
They were all young, so they were probably students studying in Scotland.
Right now, when Covid regulations are still in place, there are very few travelers from abroad.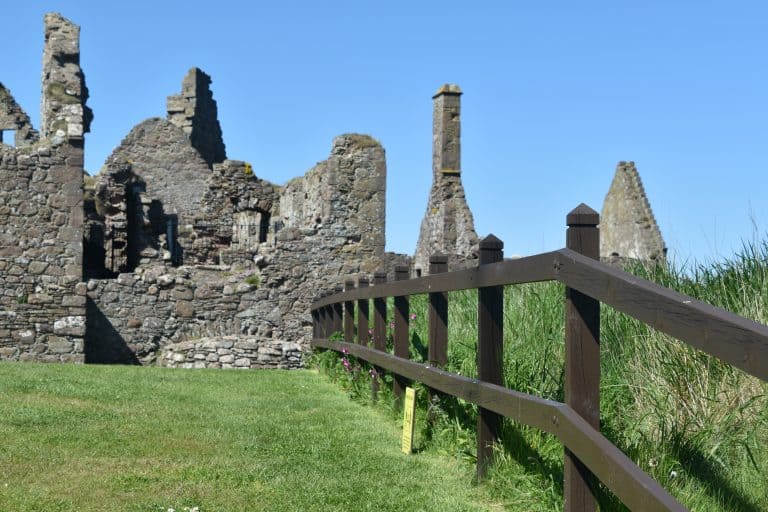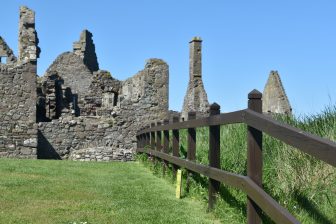 After enjoying the castle grounds we went down and back up to the mainland and looked at the castle from another angle.
Even though it is such a wonderful tourist destination, there was no tourist center or souvenir, and there was only a simple food and drink shop on the corner of the parking lot.
Also, only one person was busy with everything, service was slow, and there was a long line.
It turned out to be a sunny weekend so there may be a lot of tourists in general, but otherwise it can be very quiet.