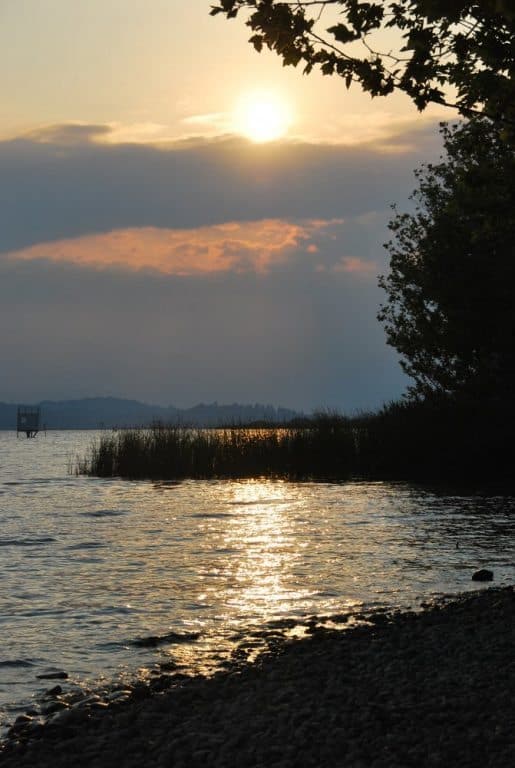 [ June, 2013 ] The days are very long in Europe around this time of the year.
In the evening that day, the blue sky was so beautiful that I suddenly decided to visit Varese Lake.
It is not so well-known compared with other lakes in north Italy.
It takes a bit more than one our by car from Milan and the perimetre is about 28 km.
This lake is not very developed for tourists and full of nature.
They were holding a 5 km marathon event when I was there, so it was a bit lively, but otherwise, there were a few anglers only and it was very quiet.
I had a dinner of a fish called 'luccio' from the lake at a restaurant there.
I looked up the dictionary and found it was a pike.