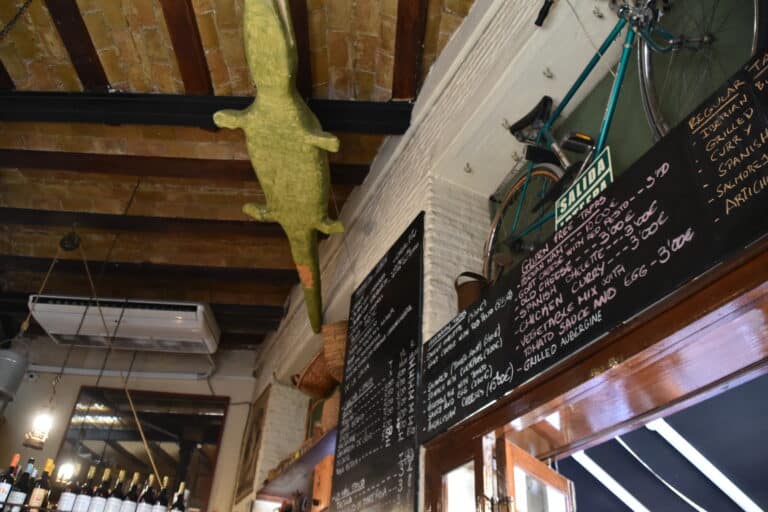 [Nov. 2021] There are many tapas bars in Seville, the capital of the Andalusian region of Spain.
According to the guidebook, Seville is the birthplace of tapas, and there are as many as 3,000 tapas bars.
But this time, we learned that there is a hit or miss.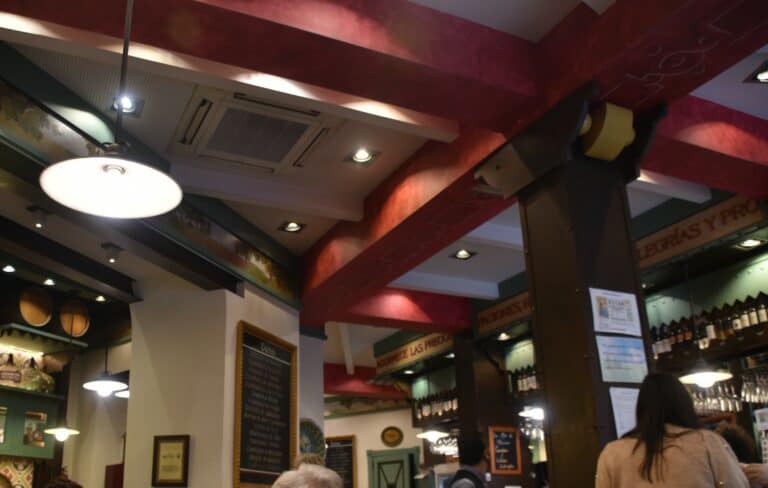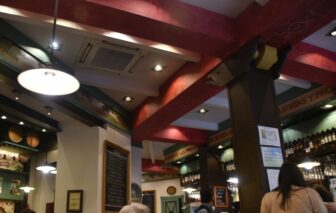 After sightseeing for a while and being tired, we looked for a place to eat, but it was just lunchtime and everywhere was full.
It seems that savvy people hop from a bar to another to eat their favourite tapas, but since we are beginners, we just looked for a place where we could sit down.
Then, there was a restaurant with an empty table.
We entered there without hesitation, but it was a big mistake.
This place seemed to be catering tourists, and there were mainly foreigners around.
Looking over the interior, it looked like a recently opened restaurant.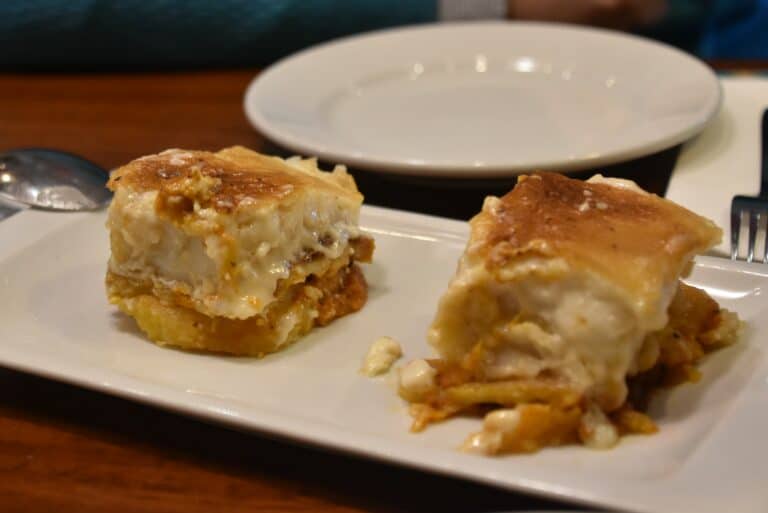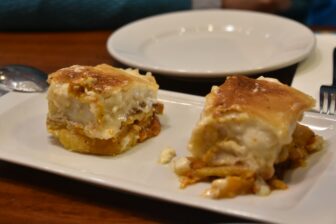 We ordered 3 types of tapas, but the only one that was ok was the cod dish.
Red wine smelled like sewage and I couldn't drink it.
The attitude of the waiter was not good either.
To fix it, we went into a more old-fashioned bar a few places away.
The name is Taberna Aquilas.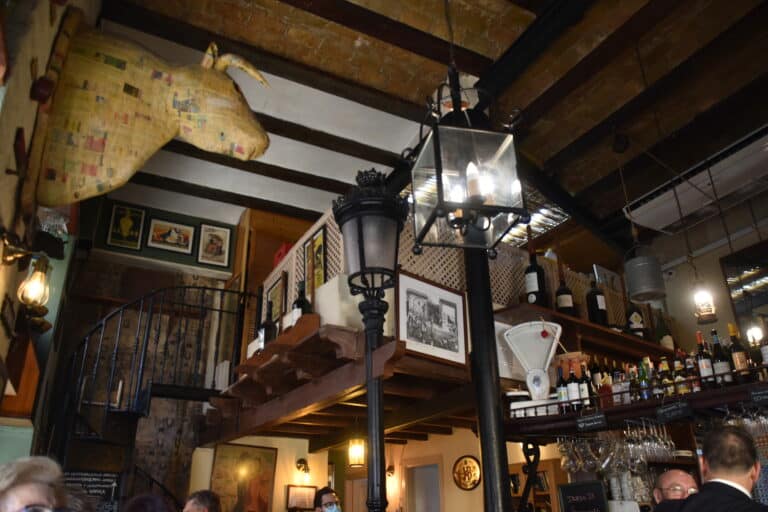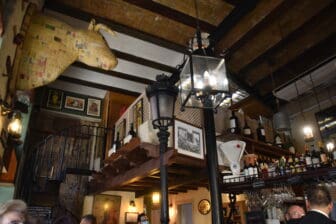 There were locals here.
What I especially noticed was that there were two separate elderly women drinking beer.
Not only these women, but many people drink beer around here, although Spain is a wine-producing country.
Here, we ate the recommended beef stewed in tomato and the one with small ham slices floating in the orange soup that I could not tell what it was.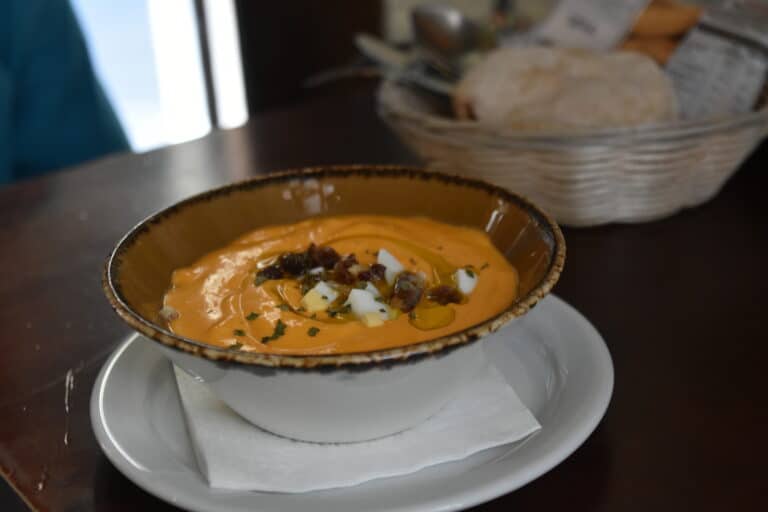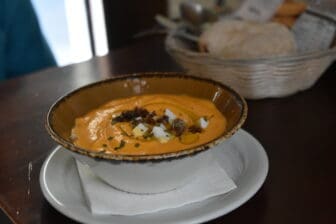 To be honest, they were not extremely delicious, but at least the waitress was friendly and the atmosphere of the restaurant was lovely.
After filling our stomach, in the afternoon we walked towards the "Torre del Oro (Golden Tower)" on the banks of the Guadalquivir River.
It's a dodecagonal tower, and it's a nice sight to take photos of with palm trees.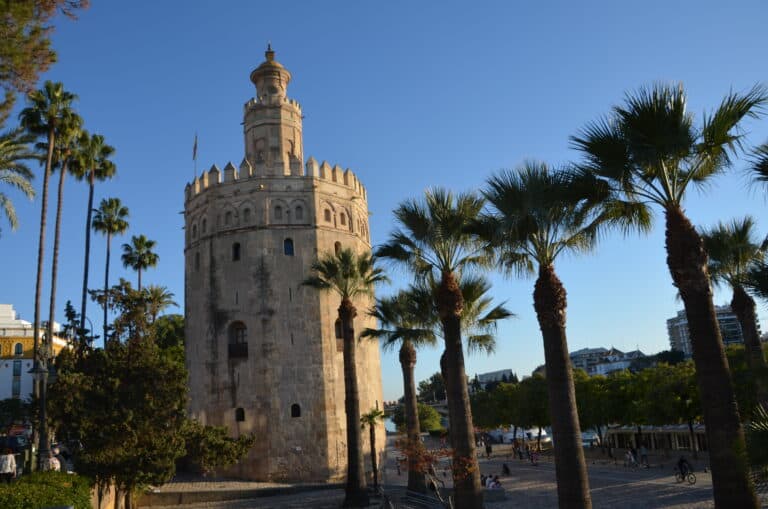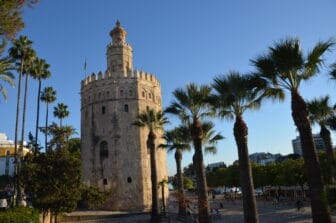 I remember taking a similar picture when I came 10 years ago.
The guidebook states that it was built in 1220 as part of Alcazar's defense facility.
It is said that it is called "Golden Tower" because the gold brought back from South America was stored in this tower, and the tower's colour is not golden.
Now it houses a marine museum, and we were not attracted to it so much, so we didn't go inside.