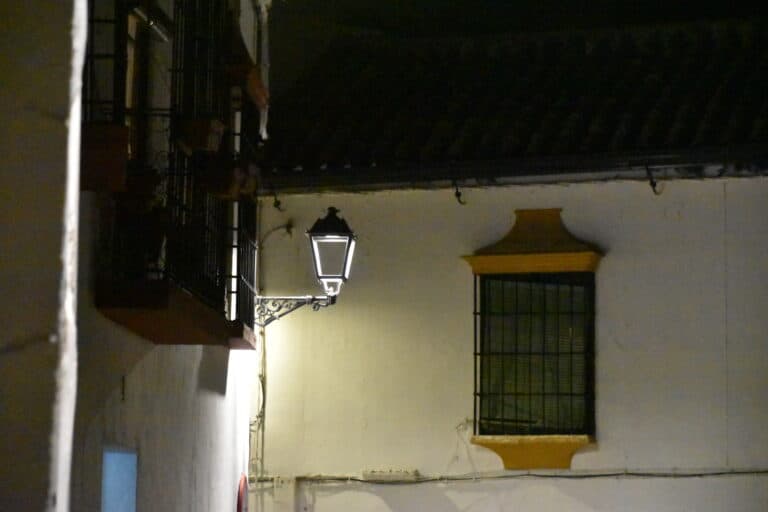 [Nov. 2021] On the first day in Ecija, a town in the Andalusian region of Spain, we returned to our inn and took a rest, then went for a walk after dark.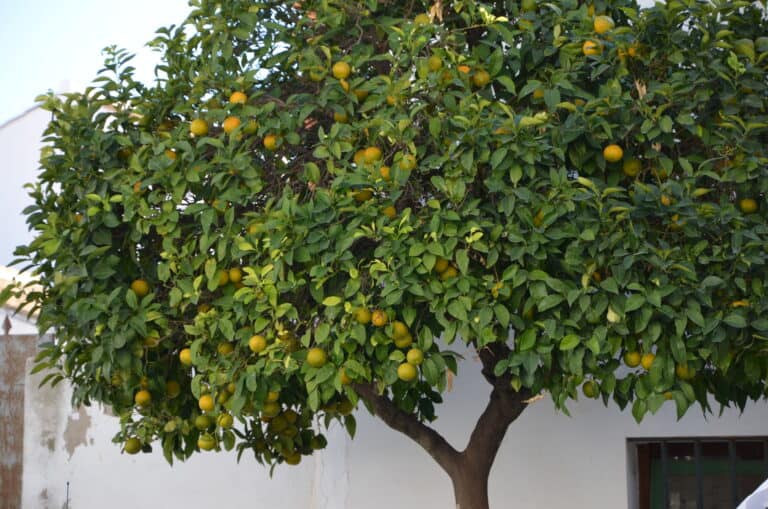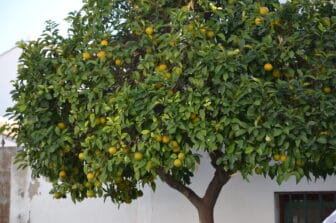 First of all, we were thirsty, so we went to the cafe two houses away from the inn and had orange juice.
This was sweet and superb.
In Andalusia, there are orange trees even in the town, and you can often see the fruits growing on the them.
The street where our inn, guesthouse La Casa en el Centro, is located is called Cinteria, and although it is narrow, there are many shops on both sides.
I noticed a package at a confectionery shop on the left side of this street walking towards central square, Plaza de Espana.
Before embarking on this trip, I remember reading that Ecija had unique sweets somewhere, and somehow I felt it was this.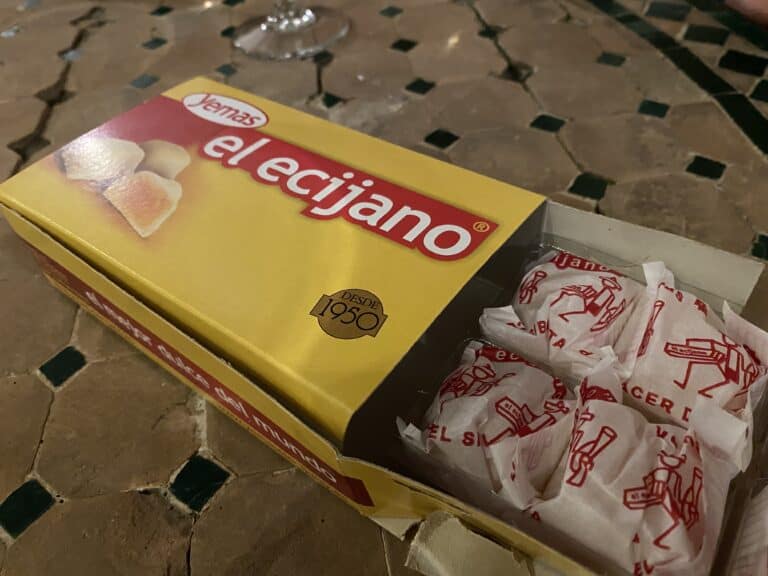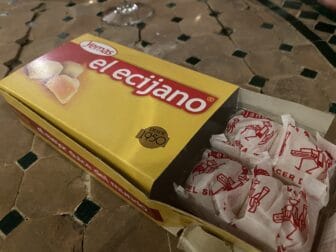 So we went into the shop and bought two boxes without knowing what kind of sweets they were.
One was to make it a souvenir to a friend.
The name of this sweet is Yemas El Ecijano.
We tried it later, and it was a sugar confectionery that was so sweet that I felt I've never eaten such a sweet one.
It was a small sweet with egg yolk in the middle, and the outside seemed sugar itself.
That's why it's very sweet, but it tasted somehow nostalgic and I got hooked when I had the second one.
So, we ate both boxes without giving anyone.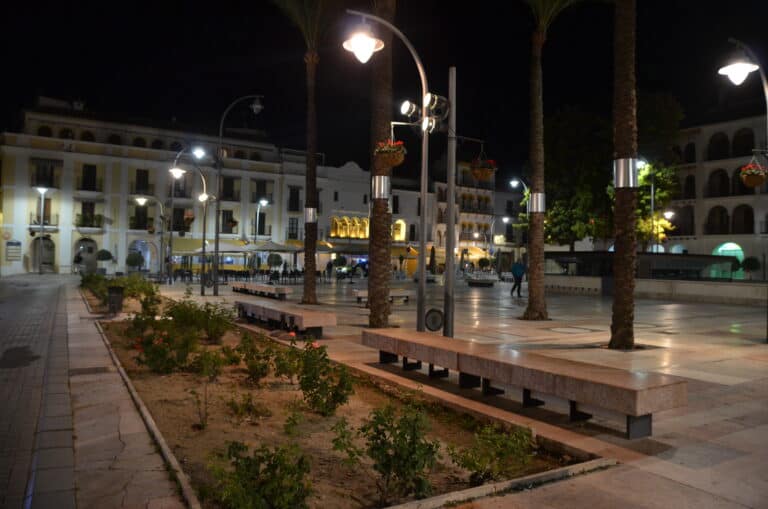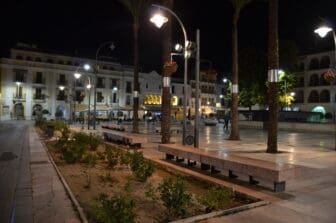 According to online information, it is a sweet created by a person named Manuel del Marmol Gil in 1954.
They did a big advertisement on the main highway saying, "It's not delicious, so give it to your mother-in-law." and that made them popular.
The recipe is a secret, and it says that only Manuel's family works at the factory.
Now, back to our walk at night.
We went to Plaza de Espana.
When building a car park in the basement, the ruins of a Roman bath and the Amazon statue now in the museum were found in this square.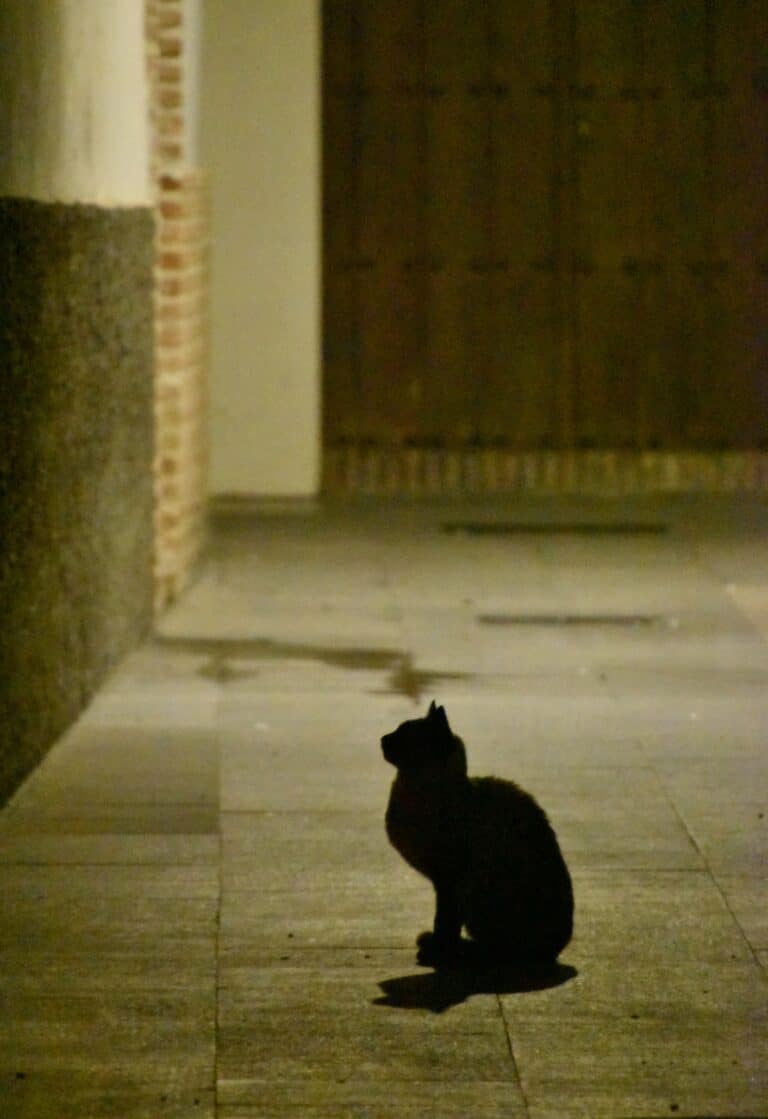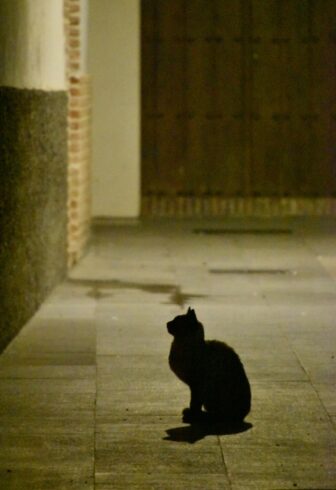 The town hall occupies the west side of the square, and it says that there is a mosaic painting of the 2nd century AD in there.
Unfortunately it was under renovation and closed when we went.
The San Francisco Monastery on the north side of the square was open, so we took a peek, but we couldn't enter because they were having  the mass.
After that, we wandered around the town without any plan.
With the image of a common people's town, it somehow reminded me of the town of Beja in Portugal that we went to some years ago.